Virgin America Flight Deals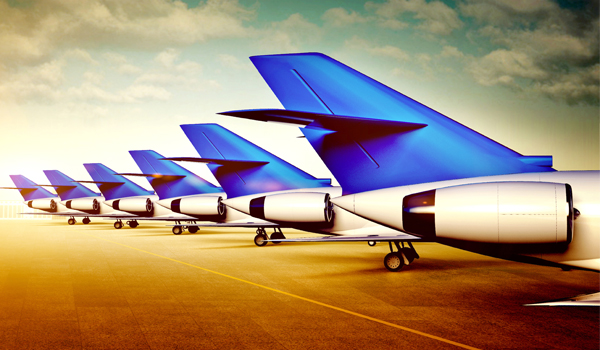 About Virgin America (VX) Reservation
Virgin America (VA) is an American airline with its main hub located at San Francisco International Airport. Its secondary hub is at Los Angeles International Airport. The airline's focus cities located at Dallas Love Field. The airline serves the major metropolitan cities situated between the Eastern and West Coast Seaboards. Originally founded as a domestic airline, it now serves around three destinations in Mexico and one in Canada.
Commencing their services from 8th August 2007, the airline is dedicated towards providing high-quality service along with low priced tickets. Its frequent flyer program 'Elevate' allows its patrons to enjoy certain perks including free flights; after they have earned a specific number of points on their Virgin America flights. The airline has its headquarters at Burlingame, California.
Connectivity and Fleet Size
Be it one way flight or round-trip, Virgin America deals can be found for more than twenty-five destinations such as Washington DC, San Diego, Denver, Fort Lauderdale, Los Angeles, Palm Springs, Chicago, Boston, Las Vegas, New York City, Honolulu, Portland, Austin, Dallas, Seattle and Philadelphia.
This popular air company has 63 aircrafts consisting of Airbus A319 and Airbus A320.
Services and Amenities
Making a Virgin America reservation would enable you to enjoy all its great in-flight services which make the journey all the more pleasurable. Some of their best features-
Wi-Fi on every flight.
USB and standard plugs at every seat to make sure that your devices never run out of charge.
On-demand food and drinks- It includes yummy treats such as M&M's Milk Chocolate and Caramel Popcorn.
On demand entertainment- Movies, music videos and television series.
Baggage Allowance
While making a Virgin America booking, make sure that you understand its baggage policy well so that you don't have to face any snags on the day of your journey.
Checked Baggage Allowance
Depending on the type of flight (domestic or international) and the section of the aircraft (cabin or first class) you're traveling in, you may or may not be charged for your checked baggage. Travelers are allowed to carry up-to 10 checked bags. The charges are as follows-
a. Main Cabin-
1st bag- $25.
2nd bag- $25.
3rd to 10th bag- $25
b. Main Cabin Refundable, Main Cabin Select and Main Cabin Select Refundable-
1st bag- No fee.
2nd bag- $25.
3rd to 10th bag- $25.
c. First Class and First Class Refundable-
1st bag- No fee.
2nd bag- No fee.
3rd to 10th bag- $25.
Carry-on-
One carry-on bag and one personal item are allowed to be carried fee free. It must meet the following requirements-
a. Personal Item-
17x10x9 inches.
It should fit in the overhead bin or under the seat in front of you.
A diaper bag, jacket, umbrella, duty free items and assistive devices such as wheelchairs, crutches, strollers, etc do not count towards your carry-on allowance.
b. Carry-on Bag-
The baggage should not exceed 24x16x10 inches including handles and wheels.
It should fit in the overhead bin or under the seat in front of you.