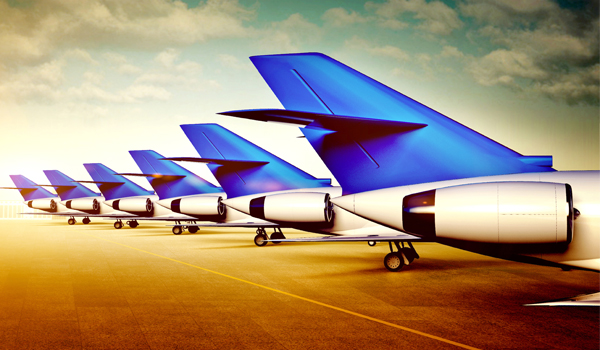 About Tunisair (TU) Reservation
Tunisair is the national airline of Tunisia. Founded in the year 1948, it finally commenced its operations on 1st of April, 1949. With its headquarters based in the city of Tunis, it has numerous international routes serving mainly Europe, Africa and Middle- East. It is a member of the reputed Arab Air Carriers Organization and was formed by the Tunisian government under the name Société Tunisienne de l'Air. At that time, Air France had a significant role in building a platform for Tunisair to establish a start. A few aircrafts and routes which were held by Air France were given to Tunisair. The company at present is majorly owned by the Tunisian government retaining 74% of the total shares. The airline has its hub at the Tunis-Carthage International Airport and Sarra Rajeeb is the current CEO of Tunisair. Now you can book cheap Tunisair flight tickets or low cost Tunisair flight tickets on Lookupfare and experience flying in sheer style!
Lookupfare is a leading online travel agency that is based out of the United States of America and we are known for our best flight deals, and other travel related services. And, now with the introduction of our Android and iOS mobile app, you can book your travel from anywhere and anytime.
Fleet Size and Destination
With over 29 flights at present, Tunisair has a fleet size comprising of mostly Airbuses and Boeing aircrafts. There are 4 of the Airbus A319-100, 16 of the Airbus A320-200, 2 of the Airbus A330-200 and 7 Boeing aircrafts, all of these make up the Tunisair fleet. This impressive fleet service the numerous routes of Tunisair. Some of the major destinations for the airline are: - Casablanca, Istanbul, Venice, Munich, Milan, Nice, Belgrade, Amsterdam, Bordeaux, Strasbourg, Vienna, Prague, Barcelona and Montreal. The Tunisair network now includes 22 European cities, 12 Middle-Eastern and 12 African cities. Just search for your destination on Lookupfare and get cheap Tunisair flight tickets and also low cost last minute Tunisair reservations.
Services and Amenities
With a host of services to offer to its customers, Tunisair places the onus on just customer satisfaction. With a wide variety of dining and on-board food options, on-flight entertainment options, engrossing in-flight reads and much more, it is surely a treat to fly with Tunisair. The flight classes are divided into Business and Economy class. The business class has been given the name of "Espace Privilige" and does offer so much more.
Let's take a look at what Tunisair offers to its customers
Broader Leather seats with wider arm-rests and more leg space, all of which is to make sure the customer reaches their destination fresh and rejuvenated.
In both Espace Privilege Class (Business) and Economy class, fresh and hot food is served from a menu that has been carefully selected by renowned chefs.
Priority check-in and boarding is available for Tunisair Business class and Privilege customers.
Business class and Privilege class passengers have access to the classy Espace Privilege lounge at selected airports.
Special on-flight meals available especially for kids and also baby-food.
In-flight entertainment with various options from classic movies, music, Tele-shows etc. available to all passengers.
Baggage Allowance
The baggage allowances are different for Business and Economy class in Tunisair, and also depend on the route a passenger takes as well. These are the baggage allowances according to the routes:-
Flights flying to and from Tunisia to Europe and North Africa: - For Business class two pieces of luggage not weighing more than 23kgs each. For Economy class, the checked baggage weight allowance a single bag not weighing more than 23kgs.
For Tunisair flights flying to and from Middle Eastern cities and West Africa:-
Business class passengers can carry 3 pieces of baggage with each not weighing more than 23kgs. While the Economy class, the checked baggage allowance is 2 bags each, not weighing more than 23kgs.
For flights to and from Tunisair and North America: - Business class passengers can carry up to 3 bags with each not weighing more than 23kgs. While the Economy class passengers can carry 2 bags with each not weighing more than 23kgs.
So, next time you decide to fly, look no further and hop on to Lookupfare and browse through our exciting cheap flights deals. Still not satisfied? No worries! Our travel experts are available 24X7 to help you with your growing travel needs and get you the best deal possible.