Swiss International Airlines Flight Deals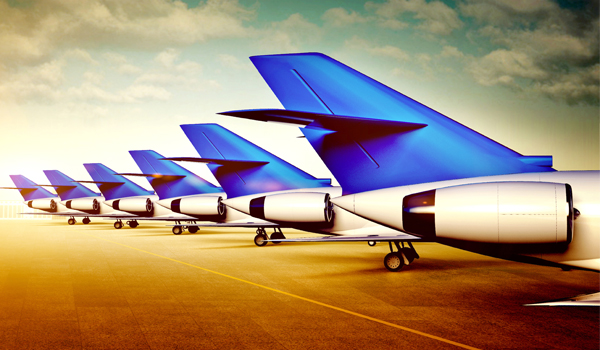 About Swiss International Airlines (LX) Flights
Welcome to one of the most reputed airlines of the world- The Swiss International Airlines, or more commonly known as the 'Swiss Airlines'. Swiss International Airlines is the National airline or the flag carrier for the country of Switzerland. The company being found in the year 1931 finally commenced its operations in the year 2002. It operates to a wide multitude of cities in major continents like Africa, Asia, North America, South America, and Europe. With its headquarters based in the beautiful city of Basel in Switzerland, the Swiss International airlines have been in business since a long time and are a major player in the Airline industry. It is also a member of the reputed- Star Alliance. At present it is the subsidiary of one of the world's biggest Airline company- The Lufthansa Group, and has its hub at the Zurich Airport in the city of Kloten of Switzerland.
After the first flag carrier of Switzerland didn't work out well, 'Crossair'- one of the prime beneficiaries of the previous flag carrier bought major assets of the airline from other investors. After a while, Crossair changed its name to 'Swiss International Airlines', which became the new flag carrier or the National airline for Switzerland. The airline was then accepted into the Oneworld Airline Alliance, and that gave the required momentum to the airline's growth. This led to the company making a record profit of $570 Million by the year 2007. With this tremendous growth, one of the prestigious airlines in the world- Lufthansa Airlines, decided to take over the Swiss International Airlines in the year 2007. This also got Swiss International Airlines to finally become a member of the reputed Star Alliance.
At present the company has more than 7500 employees and is known for their level of passenger hospitality, high score of On-time-performance and customer satisfaction. At present, the Swiss International Air Lines group also has various other subsidiary services like: Edelweiss Air, Swiss Global Air Lines, Swiss Private Aviation, Swiss World Cargo, and many others. With Lookupfare, you can now book cheap Swiss airline tickets or last minute Swiss airline tickets to any of its 100 signature destinations all around the world.
Fleet Size and Destinations:-
The Swiss International Airlines, at present, is one of the largest airlines catering to over a 100 destinations all around the world with a high-score of on-time-performance. This performance can also be attributed to the impressive fleet of the airline. As of April 2017, Swiss International Airlines has a total of 69 aircrafts with 17 aircrafts which have already been ordered. This fleet comprises of Airbus aircrafts and Boeing 777-300ER aircrafts. It serves more than 106 destinations across 5 continents and some of the major destinations for the airlines are:- Hamburg, Nice, Budapest, Cairo, Hong Kong, Venice, Los Angeles, Birmingham ,Copenhagen, Geneva, Bangkok, Munich, Belgrade, Dubai, Cape Town, Tel Aviv, Istanbul, Nairobi, Prague, Bilbao and many more! Book your next holiday to any of these destinations with low cost Swiss air reservations and cheap Swiss air tickets, only on Lookupfare.
Services and Amenities
The Swiss International Airlines has its company motto as "Made of Switzerland" and with its host of services and amenities, it truly signifies the same. The aircrafts comprise of three divisions or classes, namely: - Swiss First, Swiss Business and Swiss Economy. Some of the many services and amenities available to Swiss air passengers are:-
Swiss First and Business class passengers enjoy Priority boarding which means there's no waiting in lines.
First class has comfortable armchairs which turn into bed, while the Business class and Economy class have comfortable recliners and leather seats.
First- class passengers can choose from a gourmet menu, whereas Business class have a host of options for a fine-dining meal. Economy class passengers are served wine or any other beverage of their choice alongside snacks and hot meals.
All special meals like Baby-food, Kid meals, Vegetarian Food, Gluten free food etc. can be availed at no extra cost.
Individual Entertainment units on every seat with a wide selection of the best films, telly-shows, games, movies, music and much more.
The complimentary amenities bags for Swiss First passengers include all toiletries, pyjamas, slip-ons, cosmetics, eye masks etc. While, the Swiss Business class passengers and Economy class also might get an amenities bag depending on the route they take.
Baggage
Checked Baggage: - On all international flights, Swiss First passengers can carry 3 pieces of checked luggage, with each not exceeding 32kgs. in weight. Swiss Business class passengers can carry 2 pieces of luggage, not exceeding 32kgs. in weight. While, all Swiss Economy passengers can carry 1 piece of checked luggage not exceeding 23kgs of weight.
Hand Baggage: - Swiss First and Swiss Business passengers are allowed to carry 2 pieces of carry-on or hand-baggage not exceeding 8kgs. in weight. While Swiss Economy passengers are allowed to carry 1 piece of Carry-on baggage which does not exceed the specified weight limit of 8kgs.
With so many services and amenities, A-class hospitality and on-time arrivals and departures, Swiss International Airlines is bound to become an instant favourite. Book cheap Swiss airline flights or low cost Swiss air flight tickets, to any of the above destinations, on Lookupfare and experience hassle-free travelling.