Surinam Airways Flight Deals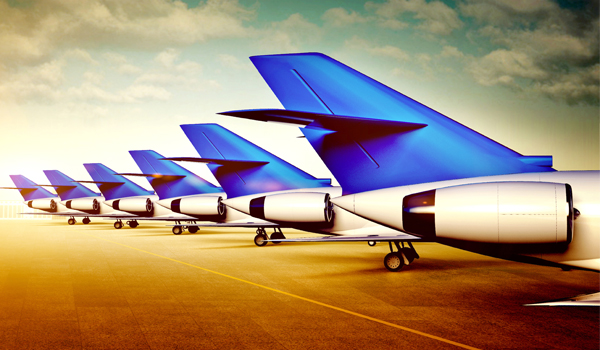 About Surinam Airways (PY) Flights
Welcome to the beautiful Republic of Suriname! And to serve this country as its flag carrier is the Surinam Airways. Often referred to as SLM, which serve as the initials for its Dutch name- "Surinaamse Luchtvaart Maatschappij". A successful national airline for Suriname, The Surinam Airways provides Regional and International flights to various cities around the world from the Republic of Suriname. At present, the airline is wholly owned by the government of the Republic of Suriname.

In the year 1953, Suriname Airways was established by Ronald Rudi Kappel and Herman Van Eyck. They had established the airline with plans of serving only regional routes back then. Finally having commenced its operations in the year 1955, it started flying its first-ever route of Paramaribo to Moengo, in Suriname. Having witnessed a steady growth and a good service, the government of the Republic of Suriname decided to purchase the airline from the entrepreneurial duo in the year 1962. They eventually renamed the airlines as 'Surinaamse Luchtvaart Maatschappij', or more commonly known as SLM. In its course of growth, Surinam Airways has partnered or worked with a lot of other airline as well like- ALM Antillean Airlines and KLM. In the year 1964, after the government had purchased the airline, it started expanding its routes, and hence started operating to the country of Curacao, working with ALM Antillean Airlines.

When the country finally got its independence in the year 1975, the government named SLM as its flag carrier. This provided the required impetus for SLM's growth and the airline has never looked back since then. It started expanding to International routes, with the first International route being sketched to Amsterdam. By the year 1980, SLM had become a large company with 400 employees serving under its operations. Several International routes, in different continents, were added to its list of destinations which helped it gain more passengers. You can now book your tickets to visit the Republic of Suriname with low cost Surinam Airways tickets or even make cheap Surinam Airways reservations on Lookupfare!
Fleet size and Destinations:-

Surinam Airways was formed with a vision of providing quality regional air travel in the Republic of Suriname. In the course of its history, Surinam Airways has had various advanced aircrafts serving its routes- be it the 'Douglas C-47B', the 'Piper PA 18 Super Cub' and many others! At present, though it has a total of 4 aircrafts, out of which, there are 3 Boeing 737-300 aircrafts and one Airbus A340-300, it also partners with other airlines and has leased aircrafts under its banner.
With these aircrafts it serves a multitude of destinations around the world. With its headquarters based in the capital city of Paramaribo of the Republic of Suriname, and its operational hub at 'The Johan Adolf Pengel International Airport', it flies to 10 destinations, some of which are regional and others International. It flies to a multitude of countries like Aruba, Brazil, Curacao, French Guiana, Netherlands, Trinidad and Tobago, and many others. Its 10 major destinations are:- Amsterdam; Orlando and Miami in USA; Aruba; Belem do Brasil; Curacao; Cayenne in French Guyane; Port of Spain in Trinidad; Georgetown in Guyana; and Paramaribo in Suriname. Book your next exotic holiday to these beautiful locations with low cost Surinam Airways tickets, or make cheap Surinam Airways reservations with Lookupfare!
Services and Amenities
With Surinam Airways' company slogan being- "Flying on Trusted Wings", the company truly puts significant efforts in keeping its passengers happy and satisfied with their choice of taking Surinam Airways flights. The airline has two classes on its flights. The Economy class and the Business class. Both these classes have different services and amenities being offered to its passengers. Some of the services and amenities offered to passengers on their flights are:-
Exclusive check-in counters for Business class passengers, with faster check-outs as well.
Business class passengers are also given access to exclusive business-class lounges at various airports in Suriname, which offer the passengers various modes of comfort and relaxation before embarking on their respective journeys.

Business-class passengers are also given the option of priority bookings and much faster baggage-retrieval.
Plush comfortable seats in both classes with bigger leg spaces.
Complimentary alcoholic beverage offered to business class passengers like a glass of champagne, or other standards spirits.
Dedicated in-flight crew and ground staff for special assistance with pets and for disability-assistance.
Baggage
The allowed checked and carry-on baggage weight for Economy and Business class passengers differs slightly.
Checked-in Baggage: - Business class passengers are allowed 2 pieces of checked baggage which should not exceed the allowed weight-limit of 50 lbs (23kgs.) each. While, the Economy class passengers are allowed 1 piece of checked-baggage which does not exceed 50lbs. in weight.
Carry-on Baggage:- For all passengers, be it for Business or Economy class, Surinam Airways allows one piece of carry-on baggage which should be limited to 10kgs. in weight. It also should not exceed the dimensions of 115cms. In addition to this one piece of carry-on baggage, passengers are also allowed to carry these items for free: - Coats and cloaks, Umbrellas and walking canes/sticks, Baby-bags, Wheelchairs, crutches etc.