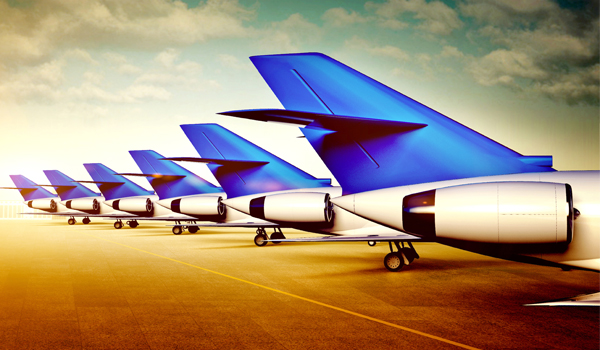 About Sunwing Airlines (WG) Reservation
Sunwing Airlines (WG) is Canada's leading leisure air carrier.. Setting new standards of customer service, every passenger is treated like a VIP. Be ready to enjoy their Champagne Service on board, beginning with complimentary baggage allowance of up to 23 kg per passenger. Sink into the comfortable leather seats while delighting yourself with a Bon Voyage glass of sparkling wine, on the house! Relish in the option of Hot & Fresh Bistro Meal™ and non-alcoholic beverages while watching the latest blockbuster movies via in-flight entertainment. All of this in addition to the Airline's friendly and dedicated promise to make your journey as pleasant as possible while on board the fuel efficient Boeing 737-800 jets.
Sunwing's impressive fleet of Boeing 737- 800s are not just fuel-efficient, but also maintains a low carbon footprint and consists of the industry's lowest cost bases. The Airline'ss growth strategy includes bringing service to Canadians in the smaller markets while also offering more frequent flights to those larger cities.
Connectivity and Fleet Size
WG flies to an array of vacation destinations across Mexico, the Caribbean, Cuba, South and Central America including Playa Santa Lucia in Camaguey, Varadero, Punta Cana, Montego Bay and Cancun. Sunwing also flies regularly to destinations within the United States, including Las Vegas and Orlando.
The Airline's fleet size consists of 18 x Boeing 737-800
Services and Amenities
Sunwing offers two classes of service: Elite Plus (Business Class) and Elite Class (Economy Class).
Elite Plus: The Business Class seats are equipped with adjustable headrests, extra space for legroom and a distance of 35-39 inches between the seats.
Elite Class: Economy Class cabins have comfortable seats with a distance of 29 inches between seats and adjustable headrests.
In-Flight Amenities
Kickstart your journey with some exciting in-flight entertainment options available. Pick from a wide range of movies and enjoy them with free headsets provided by the airline.
Depending on the length of the flight, the Airline offers appetizing meals, snacks and beverages.
Flights departing from Canada, offer passengers a complimentary glass of wine, meals, snacks and non-alcoholic beverages free of charge.
Baggage
Every passenger is allowed one (1) carry-on item and one (1) personal item in the cabin and each of the items must not exceed 23 cm x 40 cm x 51 cm (9" x 16" x 20"). The weight of each item cannot exceed 5 kilograms. Soft-sided carry-on baggage is recommended. Any bag exceeding the weight and/or size limit should be prepared for check-in and excess baggage fees will be charged.
Carry-on items can include a backpack or an overnight bag. A personal item may be amongst the following: messenger bag, purse, laptop bag or camera bag (holding photographic equipment only)