Solomon Airlines Flight Deals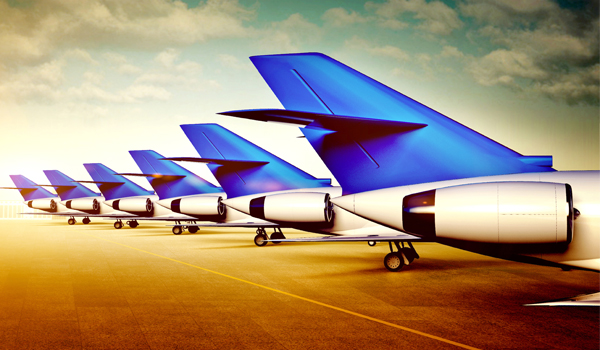 About Solomon Airlines (IE) Reservation
Papua New Guinea –based airline was established in 1962 by Laurie Crowley as a charter airline. Then he soon moved to a scheduled airline called Megapode Airlines which was then bought by Macair, another Papua New Guinea –based company. The airline was then called Solomon Islands Airways, with the acronym of SOLAIR. The airline used to fly to the island of Bougainville, and Papua New Guinea.
In the year 1975, the airline was yet again nought by Talair which included the SOLAIR subsidiary and started its operations in 1976. After the Government undertook the airline completely, they changed the name to Solomon Airlines. The airline has codeshare agreements with Air Niugini, Air Vanuatu and Qantas.
What entices us, as a travel agency, about Solomon Airlines is that there hasn't been even one single customer who has ever complained about traveling in this airline. And, according to the data, Solomon Airlines is known widely for their cheap business class tickets, cheap round trip tickets and the regular cheap flight tickets. On top of it, Lookupfare makes sure that you get additional discounts on every airline ticket booking done with us.
If you have troubles finding cheap air fares online, then do give us a call. Our travel experts might give you a few tips and tickets to finding them yourself.
Connectivity & Fleet Size
Solomon Airlines has a total fleet size of 8 and provides services to Honiara to Brisbane-Australia, Nadi-Fiji (own aircraft & codeshare), Port Vila, Vanuatu (codeshare only), Port Moresby, Papua New Guinea.as well as to destinations throughout the Solomon Islands. The airlines also offer regional and international destinations including destinations in Europe, Asia and North America.
Services and Amenities
It doesn't matter if you have got yourself cheap Solomon Airlines ticket, because it won't affect the in-flight services that the airline has to offer to its each and every passenger according to the class of ticket that they have paid for.
Every Solomon Airline flight offers scrumptious meals and the best part is that in-flight meal and drinks is complimentary. The inflight-menu has been hand-picked by Alpha Flight Services in Brisbane, Air Terminal Service (ATS) catering in Nadi and Heritage Park HOTEL (HPH) catering in Honiara respectively.
Also, for the drinks, you get to choose from a range of selected wines and beers from Australia and Solomon Islands.
In terms of entertainment, the airline provides range of music; movies, general interest and audio programs to enjoy through the free headsets that are distributed by the airline to every passenger.
Solomon Airline boasts of its exclusive airport lounges catering to all the business class passengers and club members. The list is as follows - Belama Club Lounge in Honiara, the Fiji Airways Tabua Lounge in Nadi, or the Air New Zealand Lounge at Brisbane International Airport.
Make sure if you got a Solomon Airline reservation then, check-in at least 3 hours prior to departure in Brisbane, Sydney and Honiara and 2.5 hours prior to departure in Port Vila and Nadi.
For all International Flights Reservations, passengers are expected to check-in 4 hours before the departure.
Baggage Allowance
Solomon Airlines Reservation provides you with a very relaxed and comfortable baggage allowance taking care of the passenger's needs and requirements. So, if you are carry loads of luggage then, we suggest you to book one of those cheap Solomon Airline ticket for yourself and maybe your family and friends too.
In case of Hand Baggage, on every Solomon Airlines, the passenger regardless of the class of services that he has paid for, the airline allows you to carry one bag per person that should not weigh more than 7 kilograms and 105cm=48(w)+34(h)+23cm(d) in size. Any extra will be charged for which you will have to go to the airline website directly.
Infants are allowed 10 kilograms of on bag for both the classes. Also, passengers traveling with them can also carry either portable cots, prams, car seats or baby capsules.
For the Checked-in luggage, the rules are different:
For domestic routes, passengers are allowed to take one bag of 16 kilograms.
On International routes, 30 kilograms is allowed for the Economy Class. For the frequent fliers, the airline has some special baggage allowance that includes Belama Plus Member – 50 kilograms; Corporate Belama Member, Family Belama Member(s) and Individual Belama Member - 40 kilograms
The passengers on Business Class tickets can take one bag that should not weigh more than 40 kilograms. If you are elite member of the airline then, for Belama Plus members you get 60 kilograms; Individual Belama Member, Corporate Belama Member and Family Belama Member get 50 kilograms.
We are sure that you must already be looking forward to booking Solomon Airlines ticket. Let us inform you that we have some really amazing Solomon Airlines deals running across which we make that you are well informed about. Do keep in touch by subscribing to our newsletters because apart from the regular cheap airline deals that we keep offering to our customers, we also give last-minute deals, additional discounts to students, senior citizens, military personnel, and many more. Wait no more and ring us up! We would love to hear from you.