Siberia Airlines Flight Deals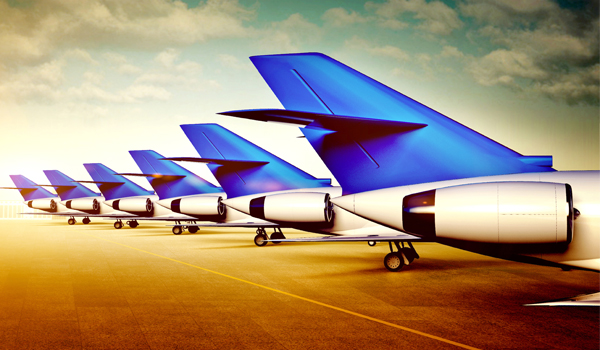 About Siberia Airlines (S7) Reservation
S7 Airlines (Siberia Airlines brand) is a proud member of Oneworld Alliance and one of the most prestigious airlines based in Russia. The airline was founded on May 1957 as Tolmachevsky Squadron and later, in the year 1992 started its operations in full swing as Siberia Airlines. Headquartered in Novosibirsk, Russia and main hubs at Moscow Domodedovo Airport and Tolmachevo Airport, S7 airline goes by the motto – Freedom to Choose.
Before 2005, it was known by the name of Siberia Airlines. The airline also boasts of its two subsidiaries called Globus Airline and Charlie Airlines.
We, at Lookupfare make sure that you get the best of S7 Airlines flight deals.
Destination & Fleet Size
There is no doubt to the fact that the airline is popular amongst the frequent fliers and has a wide domestic route that was once created on the basis of its air transport hubs. The airline takes care of the domestic routes within Russia as well as covers international destinations namely, Armenia, Austria, Azerbaijan, Bulgaria, PR China, Cyprus, Czech Republic, France, Georgia, Germany, Greece, Hong Kong, Iran, Ireland, Italy, Japan, Kazakhstan, South Korea, Kyrgyzstan, Moldova, Montenegro, Spain, Tajikistan, Thailand, Turkmenistan, the United Arab Emirates and Uzbekistan.
Not only this, but the airline also flies to Commonwealth of Independent States (CIS) i.e., Europe, the Near East, Southeast Asia and countries of the Asia-Pacific region. This makes it a total of 87 destinations. At present, the airline has a fleet size of 65 aircrafts.
The airline has also progressed in terms of moving its large part of business to mobile ticketing and successfully launched its first mobile app for the travelers-on the-go.
Services and Amenities
For the airline is well known for extending its quality services to its passengers on board, we will list down the services offered on board and even at the airport for its Business Class Passengers.
S7 Airlines believe that business class and those who travel business class expect a high level of service and environment around all the time and the airline strives hard to achieve that. So, let's have a look at what is on offer –
Once you enter the business class cabin, the compartment is located in front part of the aircraft that is directly behind the cabin crew and equipped with more comfort seats of pitch 89 cm providing you the best of comfortable and relaxed seating space. Also, on the other hand, the seats are well equipped with adjustable seats, headrest and footrest. All the more, they have a separate lavatory.
The airlines crew provides you with blankets and pillow – each passenger.
We thrive on our especially designed menu created by team of professional chefs. There is alcohol, hot drinks and meals, meals on special request s. You also don't need to take off your shoes or any garment to undergo security checks. It's all happens fast track.
For the business class passengers flying from Moscow or Novosibirsk, there are
S7 lounges designed to give a quiet and refreshing environment to its passengers.
Last but not the least, once you do S7 Airlines Reservation for Business Class, you will be taken to board via a separate transport.
So, book one cheap business class ticket with S7 Airlines and get ready to embark on a more comfortable and luxurious air travel experience.
Baggage Allowance
For Economy Basic, the passengers can carry 1 bag up to 10 kilograms that does not exceed size of more than 55X40X20 centimeters.
While, you are allowed to carry checked-in paid baggage that weighs not more than 23 kilograms.
For Economy Flex, you are allowed to carry one carry-on baggage up to 10 kilograms that does not exceed more than 55X40X20 centimeters in size
Also, for checked-in baggage, you are allowed to carry a bag that weighs not more than 23 kilograms.
For Business Basic, one checked-in bag is allowed that weigh not more than 15kilograms each and of the same dimension as mentioned above.
And, two carry-on bags that should weigh not more than 15 kilograms in total and of the same length, breadth and height are allowed.
For Business Flex passengers, two carry-on bags are allowed that weigh up to 15 kilograms in total and should not exceed 55X40X20 cms.
In case of checked-in luggage, 2 pieces of 32 kilograms each is allowed along with a size of up to 203 centimeters.
Did you know that once you get S7 airlines reservations, you are also allowed to carry skiing equipment for free in addition to the main baggage – that is, a pair of alpine skis along with poles and snowboards? You can carry additional equipment such as – goggles, helmets, boots and special clothing. It is important to note that the weight of these should not exceed 23 kilograms for economy class passengers and 32 kilograms for business class. The maximum dimension of 203 centimeters remains the same for the two classes.