Seaborne Airlines Flight Deals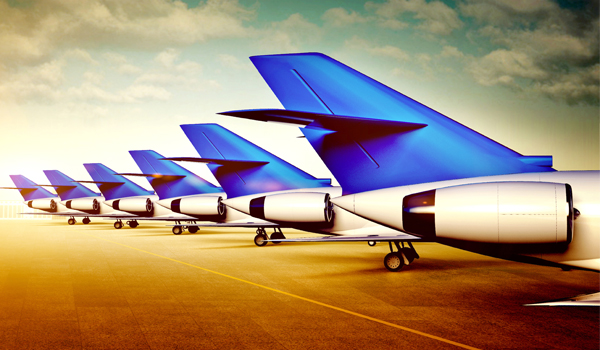 About Seaborne Airlines (BB) Reservation
Seaborne Airlines (FAR Part 121 airline) was established in 1992. The airline recently shifted its headquarters to San Juan in Puerto Rico from Christiansted in St. Croix.
Seaborne Airline operates both seaplane and landplane services. In the year 2008, Seaborne Airlines started operating under the brand name Seaborne Airshuttle extending its services from Puerto Rico, US, Virgin Islands, the British Virgin Islands, Martinique, Dominica, Guadeloupe,St Kitts Nevis, St Maarten, and three stations in the Dominican Republic - La Romana, Punta Cana and Santo Domingo to St. Thomas, St. Croix, and San Juan TJIG Isla Grande Airport. Later it added Luis Munoz Marine International Airport in San Juan to its list of airports and operated flights services to Punta Cana and St. Maarten.
On Seaborne Airlines Reservation, you not only get cheap flight ticket but also the world class amenities that the airline has to offer.
Connectivity & Fleet Size
The airline has 10 aircrafts in total and covering destinations like San Juan, St. Croix, St. Thomas, Tortola (Beef Island), British Virgin Islands, Roseau, St. Maarten, Netherland Antilles, St. Kitts, Nevis and Anguilla.
Services and Amenities
The airline has a little to offer so let us understand each service very carefully before you click on book button. Or, just give us a call. Our travel experts will be you a more comprehensive view according to your traveling needs.
Pet-friendly Travel
Whenever you are looking for the best airline ticket to travel with your pet, do make a note to mention it to the agent that you are booking with.
The pets are supposed to travel with you in the cabin. The airline doesn't allow them as checked-in baggage and why not! Wasn't this the whole idea of traveling with your pet? While for roosters, you will have to contact the airline directly.
The pet's basket/carrier should not exceed 9" x 14" x 14" and fit under your seat. Also, make sure you are thorough with your pet's paperwork.
On Seaborne Airline Reservation, only one pet is allowed per ticket. For the differently-abled passengers, pets can travel for free as their service animals except on routes to/from St. Kitts, Nevis and Dominica.
The airline doesn't allow snub/pug nosed pets for health and safety reasons.
If you happen to be a frequent flier on Seaborne Airlines then, you get to enjoy the benefits of SeaMiles Program that allows you to redeem your points at any of the 17 destination airports.
However, the airline does not offer in-flight services. So, please feel free to carry some refreshments and air travel essentials with you. Rather the airline offers plenty of cheap flight deals that work better in a way because you get to travel a lot. Fewer expenses on your airline tickets mean more travel. And, we at Lookupfare make sure that you get the best cheap airline ticket from us. All the more, you can now download our Android and iPhone app on your phones and book tickets from anywhere in the world. We have just upgraded our user interface. Do check it out!
Baggage
On Seaborne Airlines Reservations, the passengers get baggage allowance as follows –
Hand Baggage: On every ticket, be it a cheap flight ticket – the airline allows you to carry one small bag plus one personal item. The bag should fit in the overhead cabin or under your seat and should not exceed 45 inches in size that is, 22″ long x 14″ wide x 9″ tall.
Even the personal items should stick to 37 inches (14″ x 14″ x9″/36 x 36 x 23cm) and must fit under the seat or in an overhead compartment. The items can include purse, briefcase, laptop bag OR a similar item such as a tote.
The total weight of the baggage should not exceed 30lbs.
This is important to note or ask your travel agent beforehand that there is a fee of $25 for excess baggage that will apply if the total weight of your baggage exceeds 30 lbs.
The rule will also apply to all Codeshare and Interline travel and Seaplane passengers. However, the Seaborne Corporate Account travelers are exempted from this rule.
The airline strictly prohibits fragile or valuable items (i.e. keys, medication or computers) and suggests you to carry in one of your personal items.
For the differently-abled passengers, the airline allows any mobility aid or assistive device that is approved free of charge.
Checked Baggage: The airline allows maximum four bags as part of checked luggage for a nominal fee. The weight of each bag should not exceed 50 lbs or 23 kilograms. The fee starts from $25 for the first bag, $40 for the second to $150 for the third and $200 for the fourth.
For the Corporate Account Program members are allowed one free bag of the same weight and dimensions but the rest of the bags will be allowed at a nominal fee starting $40.
The sports people can carry backpacks, bowling balls, camping equipment, fishing essentials, golf clubs, tennis racquets and other regular items at a nominal rate same as checked baggage.
While oversized and overweight items like bikes, scuba gear, surfboards, and other like items will bear you a cost of $200.