SATA Azores Airlines Flight Deals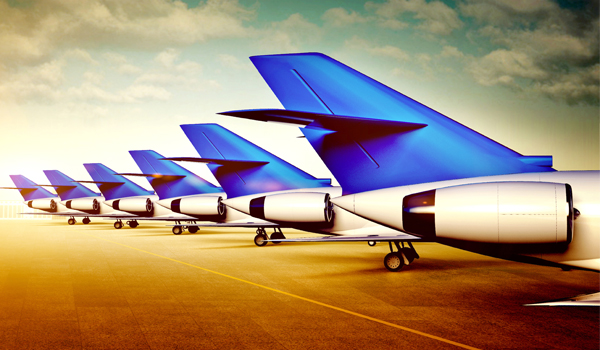 About SATA Azores Airlines (S4) Reservation
Previously known as SATA Internacional, Azores Airlines is an Azorean based airline which is a subsidiary of SATA Air Acores. To give you a little brief on the airline's history – the airline was first established in the year 1990 at Ponta Delgada, in the Azores, Portugal and started operating in the year 1991 under the name of OceanAir. That time, it was only working as a non-scheduled air carrier.
In the next two years, the airline suspended its services and refurbished again in the year 1998 as SATA Internacional. With a focus on connection Azores to rest of the world, the airline since then has worked tremendously on improving its domestic as well as international routes.
When you come to Lookupfare, your trusted cheap flight booking partner to search for your cheap flights tickets then, don't miss out on Azores Airline Reservation because this airline is known for its cheap flight fares. Once you book with us, we make sure that you get best of the professional assistance from our travel experts to find the best cheap ticket for you and your growing travel needs. There is more – what we do is share some tips and tricks of the trade so that next time, you yourself can look for cheap flight tickets from anywhere in the world for the times that you do not have access to your phone.
Connectivity & Fleet Size
The constant rise in SATA Internacional Reservation has taken the company to another height where it now operates four Airbus A310/300 and four Airbus A320/200. So, in total, the airline has a fleet size of 8.
On Azore Airline Reservations, you can fly to destinations such as Lisbon, Porto, Funchal, Frankfurt, London, Manchester, Paris, Dublin, Amsterdam, Zurich, Copenhagen, Boston and Toronto. During the course of time, it has also moved to charter plane services operating to The Dominican Republic, Cuba, Tenerife, Las Palmas, Lyon, Exeter, and East Midlands.
Services and Amenities
This is very important to note for the families traveling on Azores Airlines tickets that the airline has made very special arrangements in terms of their care and safety for the little ones. Let's have a look –
In terms of fares, the airline has dedicated special slab for the children traveling. If you are getting on a scheduled flight, children under the age of two are given a discount of 10 percent on the actual fare whereas for those who are aged between 2 and 11, the discount can vary from 20-30 per cent. It all depends on the routes and the flights you are choosing. So, if you are looking for an Azores Airlines Reservation then, talk to one of our travel experts to confirm on the discounts that you will be getting on the ticket or contact the airline directly.
If you are with a toddler, then the airline allows you to take a baby stroller/basket and a baby chair without any charge.
Is your child traveling alone? Then, we would actually advice you to also look at Azores Airlines Reservation because they are known to offer a special accompaniment service for children between 3 months and 4 years traveling alone. Also, if you are making the booking directly with the airline or going through a travel agent, just make sure that you inform the airlines at the time of booking. This service is available at a nominal fare which is automatically added to your ticket fare. It is advisable that you talk to your trip advisor beforehand.
For our little one, the airline has also taken care of the milk bottles and food containers that need to be heated during your flight. Just ask any of the attendants to do so. Also, the airline also takes special meal requests that need to be informed to the airline at least 48 hours prior to your flight departure.
For the adults traveling, the airline offers complimentary audio and video in-flight entertainment to every class of service. You can use your own device or on-demand screens.
Also, the airline also offers complimentary world newspapers and in-flight magazine, coloring books with pencils for kids.
During your flight, you can enjoy a hearty meal that is created by world-renowned chef Chakall and inspired by the real flavors of Portugal. Please note that all meals and beverages are complimentary in all classes of service. Kids and dietary meals can be requested in advance.
Apart from the following in-flight services, the airline also offers web check-in which you can do 48 hours prior to your flight departure and now you can print your own boarding pass as well.
Baggage
On Azores Airlines Reservation, the airline offers considerate baggage allowance which is listed below-
Checked Baggage: You ticket will decide on the number of checked in bags you can take. While an economy class ticket and smart fare ticket allows you to take one bag that weighs not more than 23 kilograms, Value fare class ticket allows two bags of the same weight.
For the executive class, the airline allows two bags not exceeding 32 kilograms in weight.
As we mentioned before, infants are allowed to carry one free checked baggage in both the classes – Value and Smart fare.
Hand Baggage: On Sata Internacional Reservations, for trans-Atlantic flights, the airline allows one piece of carry-on, not to exceed 8 kilograms in Economy Class. Just make sure that your bag fits in the overhead compartment or under the seat in front of you.
As for Executive Class, the airline only allows one additional piece and their combined weight should not exceed 20 kilograms.
For the pet-friendly travelers, the airline allows small pets that do not weigh more than 8 kilograms to travel in the cabin itself provided they are kept in a proper container.