Santa Barbara Airlines Flight Deals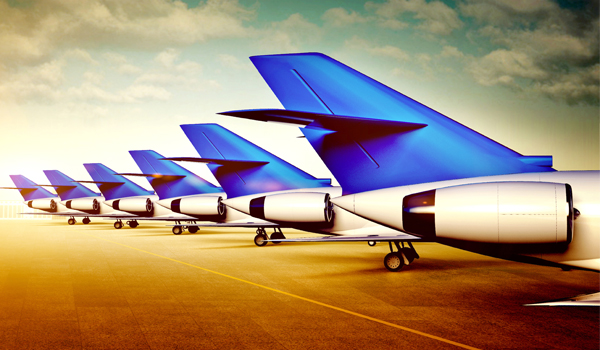 About Santa Barbara Airlines (S3) Reservation
Formerly known as the 'Santa Barbara Airlines' and now doing business as 'SBA Airlines' since the year 2008, SBA is a Dominican airline with its headquarters at Edificio Tokay in Caracas, Venezuela. The main hub of the airline is based out of the 'Simón Bolívar International Airport', Maiquetía in Caracas, along with the main hub at the 'La Chinita International Airport' in Maracaibo.
With a year of its establishment in November 1995, the airline started its operations. During the initial years of its operations, the airline covered flights to Cabimas, Mérida, El Vigía and Santa Bárbara del Zulia. Later, the airline took new destinations which covered the routes to Barquisimeto, Caracas, Cumaná, Las Piedras (Punto Fijo), San Antonio del Táchira and Valencia with a single overseas flight that covered the route Caracas - Oranjestad in Aruba. Later, the airline expanded to various international routes from Caracas to Barranquilla, Quito, Lima, Madrid, Miami, Santiago de Compostela and Tenerife.
Connectivity & Fleet Size:-
SBA Airlines, as per the data available for the year 2014, fly to Dominican Republic, Panama City, Miami in United States and Venezuela. It also served New York City & Lima in the States and Funchal, Madrid and Tenerife in Europe. Today, as of 2016, the airline has a fleet size of 7 aircrafts and 34 in total since its operations started. Also, the frequent flyer program is called 'Privilege'.
Services and Amenities
The best part about buying a low-cost ticket is that it does not really affect the quality and quantity of services that are offered to its passengers on-board. And, Lookupfare, your trusted travel partner, guarantees you that. Here are a list services that Santa Barbara Airline offers:
Duty free Shopping on-board: As of now, on flights to Miami, the passengers can enjoy duty-free shopping on board, via cash and card payment.
Dining: While you are flying with SBA Airlines, you will have no complaints about the food. Because apart from the extensive menu available for food, drinks and snacks available on-board, you also have a choice to go for Kosher Meals (that is only available in Executive Class) and in Economy, a fresh fruit plate is available as a substitute.
Please not that if you have any special requirements for your meal, then you will have to inform the airline 48 hours prior to the departure. Also, if you book with Lookupfare, we will do the work for you. Just let our travel experts know your additional requirements. We will make sure that you get everything that you have asked for on-board. Not only we provide you cheap flight tickets but best of the in-flight amenities on a single call.
Baggage Allowance
Checked-in Luggage: On all Santa Barbara Airlines Reservation, you are allowed to carry two pieces of checked-in baggage that should not exceed weight of 32 kilograms each, and be within the dimensions of 158 cms (length+height+breadth).
*Except on the flights to Panama, passengers are only allowed to carry two pieces of checked- baggage which should not exceed the allowed weight of 30 kilograms each, and should be of the same dimensions as mentioned above.
Carry-on Luggage: On all flights, you are allowed to carry 10 kilograms of carry-on baggage that should fit in your overhead cabin or below your seat.
This is important to note that for every passenger booking Santa Barbara Airline Flight Tickets, online check-in facility is available to save you considerable time. You can also get your boarding pass printed online and sometimes, you also get a boarding pass directly on your email. This facilitates checking –in your luggage prior to your flight departure. We, as your trusted travel partner, advise you to visit the airline's website directly.
All you need to know is that Lookupfare is available 24x7 at your service to cater to all your demands. If you are looking for cheap flights tickets to anywhere in the world, don't look no further because we provide you not only with hundreds of low-cost airlines to fly with but also with the best and unmatched customer service.
So, next time just choose a destination, go to our website or Android & iOS mobile application and book your tickets. Needless to say, that if you are facing issues with finding cheaper fares or during the booking process, just gives us a call. There is a guarantee that we will help you the best fare and services to the best of our abilities.
SBA Airlines Reservation has never been so easier. From booking the tickets, knowing the baggage allowance to check-ins, preferred airport, airport transfers, we take care of it all.
Did you know that SBA Airlines allows unaccompanied minor between 5 and 18 years of age to travel but under the supervision of an airline staff? Also, on Santa Barbara Airlines reservations, you can take your pets – dogs and cats along with you. So, next time you looking to travel to Panama with your pet, book SBA Airline ticket with Lookupfare.