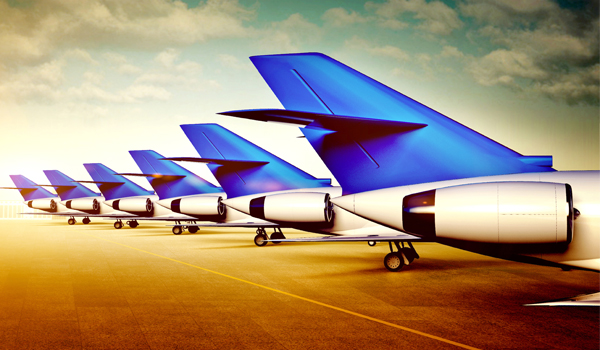 About Ryanair (FR) Reservation
Ryanair is an Irish budget airline that was founded on 28 November, 1984. It commenced operations on 8 July, 1985. Being a low-cost carrier, it offers cheap flight tickets to destinations across Europe, Middle East and Africa. The airline has operating bases in numerous cities including Athens, Barcelona, Brussels, Budapest, Glasgow, Liverpool, Madrid, Pisa, Manchester, Shannon and Prague. Its primary bases are at London-Stansted and Dublin. Milan-Bergamo, Brussels-Charleroi and Alicante. It is headquartered at the Dublin Airport, Dublin.
In 2016, Ryanair was the largest airline company in Europe in terms of the total number of passengers carried and the busiest global carrier by passenger numbers. Ryanair majorly flies to secondary airports, outside the metropolitan cities in order to cut the operating costs and reap the benefits of lower surcharges and landing fees.
Connectivity and Fleet Size
Ryanair offers round trip and one way flight deals to a total of 192 destinations in 33 countries. You can find Ryanair tickets to destinations like Dublin, Cork, Knock, Brussels, Copenhagen, Nice, Milan, Luxembourg City, Lisbon, etc.
Ryanair presently boasts of a fleet size of 372 aircrafts.
Services and Amenities
A Ryanair reservation will get you the following amenities and services –
Ryanair offers its passengers a wide array of appetizing snacks onboard along with a variety of hot and cold beverages.
Though being a low-cost carrier, Ryanair makes no compromises on the comfort of their passengers. The seats offer 17 inches of width and 30 inches of space between two seats.
Some rows of seat are ergonomically designed to offer more legroom and width to the passengers requesting for such service.
Baggage Allowance
Carry-On Allowance:
Ryanair allows its passengers to carry two bags ? one carry-on baggage along with one small bag. Outer garments and personal devices are not counted under carry-on baggage. All of the carry-on baggage must be able to fit in the overhead bin or beneath the seat in front of you and must adhere to the following requirements:
The maximum dimensions of the carry-on baggage must not exceed 22 x 16 x 8 inches.
The maximum weight of the carry-on must not exceed 22 lbs.
The maximum dimensions of the small bag must not exceed 14 x 8 x 8 inches.
Checked Baggage:
As Ryanair is a low-cost carrier, the airline does not have any free checked baggage allowance. Checked baggage can be purchased by paying applicable checked baggage fee at the time of booking airline tickets.