PSA Airlines Flight Deals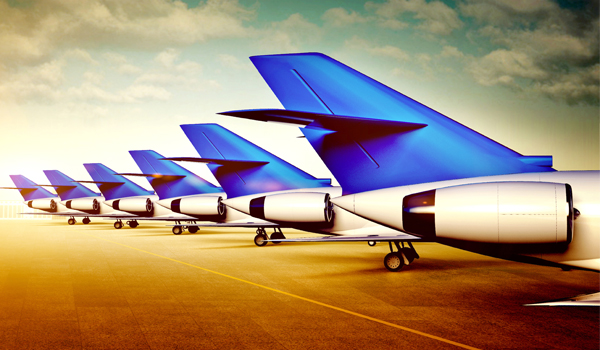 About PSA Airlines (OH) Reservation
One of the most beloved regional American airlines- PSA Airlines is subsidiary owned by the reputed American Airlines Group. It is a regional airlines that functions within America which was founded in the year 1980, back when it was known as Vee Neal Airlines, named after the airlines? founder Vee Neal Frey. It launched its operations in the city of Latrobe in the state of Pennsylvania. After a while, in an attempt to expand its operations, Vee Neal Airlines added 6 Jetstream aircrafts to its fleet and also changed its name to Jetstream International Airlines. Later in the year 1987, the airline was acquired by USAir who decided to rename Jetstream International Airlines to PSA Airlines (Pacific Southwest Airlines). Finally in the year 2013, after a merger of US Airways with the industry giant- American Airlines group, the trajectory for PSA Airlines changed completely and it started expanding by adding a multitude of destinations and increasing its fleet size. As of today, after the tremendous momentum it gained, PSA Airline has 600 daily flights which ply to more than 90 destinations. It has its headquarters at The Dayton International Airport, based in Vandalia in the state of Ohio. With an employee size of more than 2500, it has various crew bases in locations like: - Knoxville in the state of Tennessee; Charlotte in the state of North Carolina; Cincinnati and Dayton in the state of Ohio. Book cheap tickets to Dayton with PSA Airlines on Lookupfare and experience the magic of flying in style!
Connectivity and Fleet Size:-
With its hubs located in Charlotte, Philadelphia and Washington D.C- PSA Airlines today has numerous regional routes which span all over the eastern and the Midwest part of America. Some of the many cities PSA Airlines serve are:- Madison, Minneapolis, Milwaukee, Chicago, Knoxville, Lexington, Ashville, Atlanta, Charleston, Myrtle Beach, Wilmington, Jacksonville, Tampa, Fort Myers, Freeport Grand Bahama Island, Tulsa, Oklahoma City, Kansas city and many more.
According to the numbers in 2016, PSA Airlines boasts of a total of 115 aircrafts which are all Bombardier aircrafts. Out of this number of 115, there are 35 of Bombardier CRJ-200 aircrafts, 26 of Bombardier CRJ-700 aircrafts and 54 high-class Bombardier CRJ-900 aircrafts. The airlines had plans of adding another 35 aircrafts to its fleet and to expand its network of routes. Now you don?t need to think twice before visiting your family or friends, or for simply going on a good old American vacation, as with Lookupfare.com you can book cheap flight tickets and last minute flight tickets for PSA Airlines.
Services and Amenities
With a host of services and amenities that PSA Airlines offers to its passengers, it has gained immense popularity and has also won several awards for its on-time arrival and departures, in-flight services and customer service.
First & Business Class:
Exclusive menu for Business class, with cuisines curated by renowned chefs
Special meals for those with dietary restrictions and allergies
Priority check-in and priority boarding.
On-purchase Wi-Fi available on select flights
Wide range of in-flight entertainment options with wireless streaming available.
Economy Class
More leg space and during-flight amenities on longer flights
Early boarding options for certain classes of Economy.
Carefully chosen meal and beverage options for passengers, with special meals available as well.
Lowest fares for basic economy for shorter flights.
Free snacks and in-flight entertainment options available across flights, of any duration.
Baggage Allowance
Check-in Baggage: For Business and First Class passengers the maximum weight allowed for check-in baggage is 32 kilograms (70lbs) and should come within the dimensions of 62 inches (158 cms). For Economy class passengers, the check-in baggage limit is 23 kilograms (50lbs) with the same dimension limit as business class. Carry-on Baggage: For all passengers travelling across Economy and Business Class, only 1 personal item and 1 bag is allowed. Basically, the carry-on bag should fit beneath the seat and the dimensions should not exceed 18x14x8 inches.