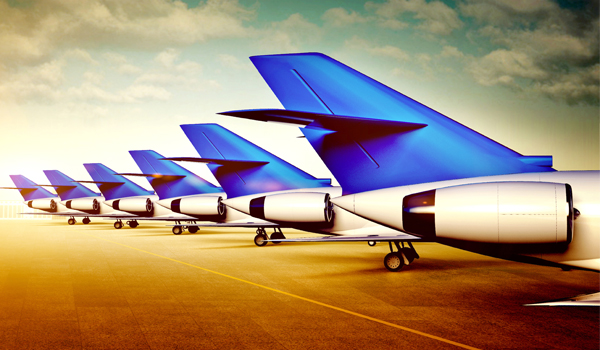 About Island Air (WP) Reservations
Aloha! Welcome to Island Air, an award-winning independent commuter airline based in Honolulu, Hawaii. A class-apart service provider in itself, it offers inter-island passenger flights in Hawaii. With its main base at Honolulu International Airport on the island of Oahu, it shares a code-share and frequent flyer partnership with United Airlines. As already mentioned above on Island Air being an inter-island passenger service provider, it traverses between the four major islands in the state of Hawaii, namely: - Hawaii, Kauai, Maui, and Oahu. On the island of Hawaii, it serves the city of Kailua-Kona; on the island of Kauai, it serves the city of Lihue; on the island of Maui, it serves the city of Kahului; and on the island of Oahu, it serves the city of Honolulu. It was first found in the year under the name of "Princeville Airways", it was finally renamed as "Island Air" in the year 1992, and has been serving Hawaii with class since the last 35 years. It commenced its first scheduled flight in the September 1980, between Honolulu and Princeville with a De Havilland Canada DHC-6 Turboprop aircraft. At that time, this route would only serve the guests of the Princeville Resort and would only traverse on this route. Post a while, it extended its services by adding additional routes to Hana, Maui; Hoolehua, Molokai; Kahului, Maui; Kamuela, Hawaii (Big Island); Kapalua, Maui (West Maui) and Lanai City, Lanai. As of now, it happens to the second biggest inter-island airline in Hawaii. Book cheap flights to Hawaii on Lookupfare for an incredible tropical vacation!
Fleet Size:-
Island Air has a total of 7 aircrafts which are of service, out of which there are 5 ATR-72 aircrafts and two are Q400 aircrafts. The company has been trying to replace most of the ATR-72 aircrafts with the addition of 3 news Q400 Turboprop airplanes to its fleet, according to a recent press-release, While the ATR-72 aircrafts have a seating capacity of 64 passengers and cruises at a speed of 275 knots (316 km/ph), the new Q400 Turboprop airplane by Bombardier can carry 78 passengers and can cruise at speeds of 360 knots (414 km/ph). You can experience a journey of a lifetime to Hawaii by booking last minute flights to Hawaii or low cost flight ticket to Hawaii on Lookupfare.
Services and Amenities
Apart from offering class apart in-flight entertainment options, it maintains the warm hospitality of Hawaii in welcoming every passenger who comes aboard their flight. Apart from all-leather seats, stable air-conditioning and properly pressurized-cabins, the best fact of Island Air flies at lower-attitudes so that passengers can enjoy the extraordinary picturesque beauty of Hawaii.
Some of the other features include:
Kikaha- complimentary in-flight magazine with free retail coupons and destination tips.
Video cameras and personal devices are allowed on board
In-flight beverage system includes complimentary Coffee by Maui Coffee Company, bottled water and sometimes a guava-punch drink.
Proper assistance for passengers travelling with pets.
'Island Miles' is the travel-rewards program for Island Air which is unique in its own way. This rewards program of Island Air partners with United Airlines, which is a star-alliance member' and also American Airlines. This travel rewards program by Island Air is unique in its own way because of the fact that the membership for Island Miles doesn't cost the passengers even a penny, yes it is free. Within this rewards program, the flying miles collected by a passenger by taking Island Air flights are valid for a period of 3 years. If the passengers collect island miles for 6 months, without using them, the program will reward them with a free one-way plane ticket. If the passenger doesn't encash island miles for a period of 12 months (i.e 1 year), then the program rewards them with a round-trip ticket against the collected island miles.
Baggage Allowance
Carry-on baggage : Passengers are allowed to carry one item of carry-on baggage not exceeding 16lbs.

Check-in baggage : Passengers can carry check-in baggage items which are up to 62 linear inches and not exceeding a total of 50lbs.