Copa Airlines (CM) Flights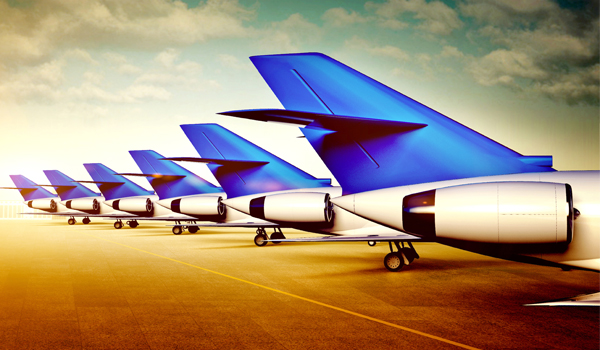 About Copa Airlines (CM) Flights
Simply referred to as Copa Airlines (CM), Compañía Panameña de Aviación, S.A., is the proud flag carrier of Panama. Its headquarters are located in Panama City, Panama with Tocumen International Airport serving as its main hub. CM has four focus cities - El Dorado International Airport, La Aurora International Airport, Juan Santamaría International Airport and Augusto C. Sandino International Airport.
A subsidiary of Copa Holdings, S.A., Copa was founded on June 21, 1944 and commenced its operations on August 15, 1947. The airline company is also the chief operator and owner of Colombian Airline AeroRepública, presently known as Copa Airlines Colombia. A member of Star Alliance, CM today is amongst the largest and the fastest growing airlines in Panama.
Connectivity and Fleet Size
Copa operates more than 326 daily scheduled flights to 72 destinations in 30 countries throughout North America, South America, Central America, and the Caribbean.
CM's fleet size consists of 64 x Boeing 737-800, 14 x Embraer 190 and 11 x Boeing 737-700.
Services and Amenities
Copa offers two classes of travel to its passengers: Business Class - Business seats are available on all the aircrafts. Business Class passengers are offered separate check-in counters and are also given priority boarding and baggage handling. Access to the Copa/United Club and the other affiliated Airline lounges is provided. Business Class travelers also receive bonus miles as part of the MileagePlus program. The in-flight amenities include pre-departure beverages, full hot meals, pillows and blankets (depending on the type and duration of the flight). Business Class is also equipped with reclining leather seats with footrests, adjustable headrests, a large tray table, a 110-volt power outlet, a USB port as well as a personal Audio-Video-on-Demand (AVOD) screen. On long-haul flights, a courtesy travel kit including toiletry items, bottled water and hot towels are also provided. First Class - Economy seats are also available on all the aircrafts. Economy seats on the brand-new Boeing 737-800s are equipped with adjustable headrests and a personal AVOD with a 5?(13 cm) touch screen. The older 737-800's offer entertainment on flip down screens above the seats. All the Boeing 737s and Embraer E-190s feature a radio antenna, which enables the travelers to listen to a wide range of music from twelve channels. Meals and snacks are available on short, domestic and some medium-haul international flights. Full meals are complimentary on all the medium and long-haul international flights. Alcoholic drinks are also provided complimentary for economy class passengers on all the flights.
Baggage
Each piece of baggage can measure up to 157 cm (62 inches) in total linear (height + length + width).
Items whose combined linear measurements are between 159 cm (63 inches) and 272 cm (107 inches) are classified as excess baggage.
Baggage pieces whose combined linear measurements exceed 272 cm (107 inches) will be transported in cargo and will not be accepted as personal baggage.
If your baggage has rollers, rollers are not included in the linear measurement of the bag.