Continental Airlines Flight Deals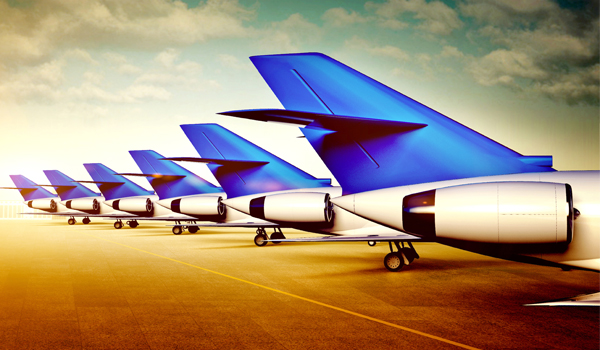 About Continental Airlines (CO) Reservation
Continental Airlines was a major United States air carrier company that was founded in the year 1934 as Varney Speed Lines. It later changed its name to Continental Airlines in the year 1937, the same year it started providing scheduled flights services.
Continental was initially headquartered in Houston, Texas and maintained 4 operating bases at Antonio B. Won Pat Airport, Cleveland Hopkins International Airport, George Bush Intercontinental Airport and Newark Liberty International Airport.
Continental's frequent flyer program was called OnePass. It was a member of the global airline alliance SkyTeam for 5 years from 2004 to 2009. In 2009, the airline ended its association with SkyTeam and joined Star Alliance.
Connectivity and Fleet Size
Continental Airlines used to provide flight deals to 140 mainline destinations in 39 countries along with Continental Connection and Continental Express operating more than 2,400 daily departures to destinations across the Americas, Asia- Pacific region and Europe.
Continental Airlines offered flight tickets to destinations like Los Angeles, San Francisco, Fort Lauderdale, New York City, Grand Cayman, Santa Domingo, Buenos Aires, Hong Kong, Madrid, Rome, etc.
It had a fleet size of 348 aircrafts.
Services and Amenities
A Continental Airlines reservation provided the following amenities and services ?
The cabins in the Boeing aircrafts were equipped with personal television screens.
Audio-Video On-Demand (AVOD) on every seat back.
Power ports in every row.
More than 90 channels of DirecTV television.
Onboard Wi-Fi.
Baggage Allowance
Carry-on baggage Allowance –
Passengers are allowed to bring one bag along with one personal item such as a laptop bag, briefcase or a purse fee free. Carry-on must adhere to the following requirements –
The dimensions of the bag must not exceed 45 linear inches including wheels and handles.
The dimensions of the personal item must not exceed 36 linear inches.
Both the bag and personal item must fit in the overhead bin or below the seat in front of you.
Items like jackets, umbrellas, wheelchairs, strollers, duty free items, etc are not counted under carry-on allowance.
Checked Baggage Allowance –
Passengers can check-in a maximum of 2 standard bags which must adhere to the following requirements –
The maximum dimensions of the bag must not exceed 62 inches.
The maximum weight of the baggage must not exceed 50 pounds.