Bangkok Airways Flight Deals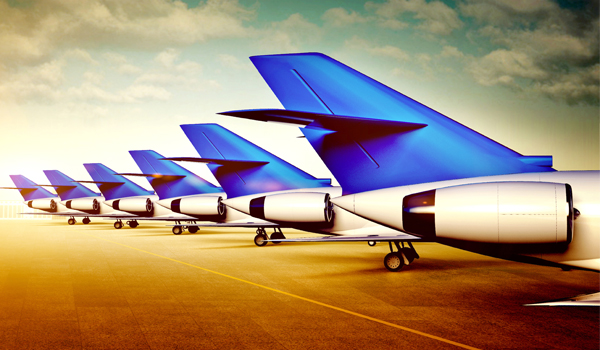 About Bangkok Airways (PG) Flights
Based at Chatuchak district of Bangkok, the palatial Bangkok Airways operates at Suvarnabhumi Airport as its base. Establishing Sahakol Air in the year 1968, the carrier became the first private aviation company in Thailand. The airline offers charter services by its first aircraft, Trade Wind, a two ? engine and nine seater airplane.
Frequent charter assignments us to come from numerous oil and natural gas exploration companies from the Gulf of Thailand. With a constant rise in demand for air transportation, Bangkok Airways was the first carrier in the country to become privately owned domestic airline and commenced its operations in the year 1986. It provided scheduled flights to Krabi, Surin and Korat from Bangkok. Today, it caters to number of domestic and international destinations. The airline has also made investments in building and maintaining privately operated airports at Samui, Sukhothai and Trat.
Connectivity and Fleet Size
Bangkok Airways caters to 11 destinations within Thailand and 13 international destinations in its neighboring countries which include Cambodia, Bangladesh, Hong Kong, Laos, India, Malaysia, Singapore, Myanmar and the Maldives.
The carrier consists of 8 ATR 72-500s, turbo-prop, a 70 seater aircraft with ample cargo space and spacious seating. The fleet size also includes 7 Airbus 319s with an operational flexibility that can extend up to 6,800 km and for the non-stop trans-Atlantic flights, even longer. It also consists of 3 Airbus 320s, one of the modern aircrafts available today owing to its fly-by-wire control system.
Services and Amenities
Boutique Lounges The cozy lounges are available to all the travelers at no extra cost. One can relish the free snacks, hot and cold beverages and free internet access. For the toddlers and the young children, the carrier also provides a kids corner.
Blue Ribbon Club It offers more personalized services and attention to the travelers needs with amenities like hot gourmet meals, personal shower room, library and a massage parlor to be implemented in future.
Boutique Airports The carrier owns and operates three boutique airports Samui, Sukhothai, and Trat. Each of the boutiques offer some spectacular display of architecture, designed specifically with the cultural and natural surroundings of each of the Thailand's three provinces.
Appetizing Menu - Customized dietary menus such as vegetarian or even Halal are available upon request. On longer flight routes, travelers are offered a wide range of meal choices to choose from.
Colorful Aircrafts - The aircrafts are also decorated with colorful liveries of the various cultural and exotic destinations, adding to the airlines boutique and trendy feel.
Baggage
Economy Class: Maximum weight allowed is 20 kg for adult and child / 10 kg for infant.
Blue Ribbon Class (Business Class): Maximum weight allowed is 30 kg for adult and child / 10 kg for infant.
Excess Baggage Rate Charge
Domestic: THB 80 per kg, per sector will be applied.
International: Below zonal rate per portion of journey traveled will be applied.