Azul Brazilian Airlines Flight Deals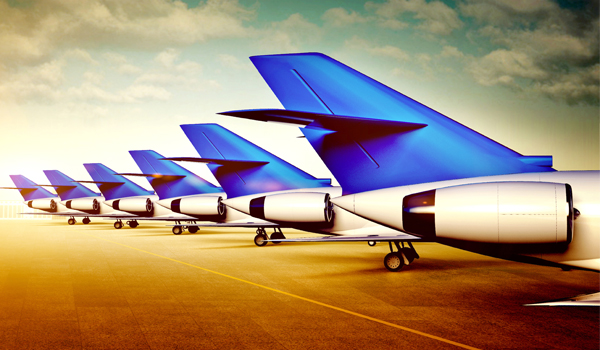 About Azul Brazilian Airlines (AD) Flights
Azul Brazilian Airlines is a low-cost air carrier company that was founded in the year 2008. Azul Airline flights boast of the largest network in Brazil offering cheap flight tickets throughout the country. Headquartered in Barueri, Azul Airline reservations are available to destinations throughout Brazil and a few other places in Europe and the Americas.
Azul operates with the aim of providing discounted and more frequent round trip and one way flight deals to the less served destinations in Brazil. As per the Brazilian Civil Aviation Authority (ANAC), Azul is the third ?largest airline company in Brazil, in terms of passengers flown per kilometer.
Azul maintains its primary hub at Sao Paolo's Viracopos/Campinas International Airport (VCP) and two secondary hubs at Recife/Guararapes-Gilberto Freyre International Airport (REC) and Belo Horizonte-Confins International Airport (CNF). Azul?s focus cities are Curitiba, Manaus, Porto Alegre, Rio de Janeiro-Santos Dumont, Salvador da Bahia, São Paulo-Congonhas and São Paulo?Guarulhos.
Azul?s frequent flyer program is called TudoAzul. The accumulation of the passenger?s points is calculated on the basis of the airfare paid instead of miles flown.
Connectivity and Fleet Size
Azul Airlines flight deals are available to a total of 105 destinations in Brazil, Uruguay, Argentina, French Guiana, Bolivia, Portugal and the United States. Some of the major destinations you may find Azul Airilnes flight tickets to include São Paulo, Rio de Janeiro, Buenos Aires, Cayenne, Fort Lauderdale, Lisbon, Montevideo, Orlando, Punta del Este, Santa Cruz de la Sierra, etc.
Azul Airlines presently boasts of a fleet size of 135 aircrafts.
Services and Amenities
An Azul Airlines booking will get you the following amenities and services –
Seats are designed ergonomically to offer supreme comfort along with extra space for legroom.
Azul provides complimentary snacks to its passengers. One can choose from a selection of 8 snacks and 6 beverages.
Azul also serves its passengers chocolate chip cookies, milk cookies, polvilho cookies, integral cheese cookies, gummy aircraft -shaped candies, potato chips, orange cakes and peanuts.
The beverages offered onboard are water, coffee, Guaraná Kuat, mango juice, orange juice, coca-cola and coca-cola zero.
To speed up the check-in process, Azul offers web check-in facility to its passengers allowing them to print their boarding passes from the comfort of their homes & offices. This saves them some valuable time and from the tiresome activity of standing in long queues at the airport.
Baggage
Once you make an online flight booking, it is advisable for you to check the accurate details of baggage policy with the airline as it might differ from what you?re used to. It also depends on the route you take and the flight ticket that you hold.
Carry-on Allowance:
Every passenger can carry up to one piece of baggage onboard which must adhere to the following requirements ?
The maximum dimensions of the bag must not exceed 61 linear inches.
The maximum weight of the bag must not exceed 11 lbs.
Checked Baggage Allowance:
Passengers traveling on Brazil and South American routes can carry any number of bags not exceeding 50 lbs.
For passengers traveling to/from USA ?
Business Class passengers can carry up to 3 bags; the weight of each of the bags must not exceed 70 lbs.
Economy Class passengers can carry up to 2 bags; the weight of each of the bags must not exceed 70 lbs.