Air Georgian Flight Deals
Air Georgian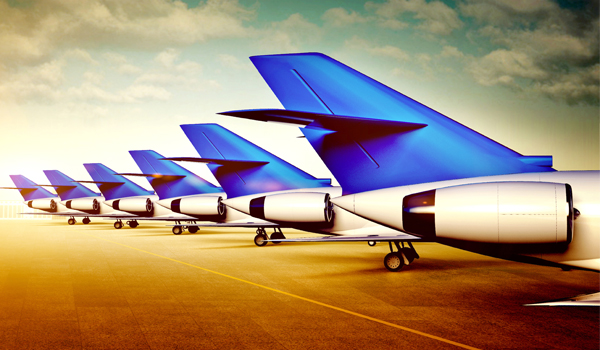 About Air Georgian (ZX) Reservation
Air Georgian Limited (ZX) is a privately-owned air carrier founded at Toronto Pearson International Airport in Mississauga, Ontario, Canada. Its major business is operating as 'Air Canada Express', which is on a Tier-II code-share agreement with the prestigious airline- Air Canada. It partners with Air Canada for scheduled passenger flights on domestic and trans-border routes. Air Georgian has its headquarters at the 'Toronto Pearson International Airport' based in Mississauga, Ontario. It has its hubs located at various other locations like 'Montréal-Pierre Elliott Trudeau International Airport' and at the 'Calgary International Airport'. The airline is a proud member of the prestigious global airline alliance- 'Star Alliance'. The parent company of Air Georgian is Georgian International and the current CEO of the airline is Eric Edmondson, who has led the airline to a significant growth in the recent past. Air Georgian was initially an Airport-developer in the year 1985. It finally commenced its commercial flights in the year 1994 and then gradually began evolving its air carrier front, which later went onto become its biggest earner. Finally, in the year 1997, it established its codeshare agreement with the prestigious airline- Canadian Airlines. Finally in the decade of 2000, Air Georgian acquired its Tier –II and eventually Tier-III status of codeshare agreement with Air Canada (earlier known as Canadian Airlines).
Air Georgian is an executive jet operator airline which offers services like aircraft-charter, aircraft-management, aircraft-maintenance, flight-crew scheduling, outsourced flight operations, technical and airline pilot training services to major air carriers, corporations and individuals at its hubs in Calgary, Ontario and Montreal. Air Georgian has various work and safety certifications, and also maintains a high standard in its delivering its services and for keeping a high OTP (On-time-performance) score. This has also resulted in the airline becoming quite popular in the recent past, with great customer satisfaction and customer service reviews.
Air Georgian Ltd. is a child of 'Georgian International'- which was formed in 1984. This Airline's head office and maintenance are located at the 'Shell Aerocentre' which is located at the 'Toronto's Pearson International Airport'. It ranks as the 4th largest user by traffic frequency at the airport. You can now book cheap Air Georgian flight tickets, last minute Air Georgian flight tickets, or make low cost Air Georgian flight reservations on Lookupfare, and experience hassle-free travel!
Connectivity and Fleet Size
Air Georgian serves a total of 29 destinations across Canada and the United States of America. Some of the major destinations where you can book these low cost Air Georgian flight deals are: Alberta, Calgary, Lethbridge, Red Deer, British Columbia, Cranbrook, Ontario, Charlottetown, Montreal, Minnesota, Missouri, Michigan, New York, Ohio, etc.
Air Georgian airline's fleet consists of 14 Beechcraft 1900 aircrafts, 18 Bombardier CRJ-100/200 aircrafts, and 1 Cessna Citation Sovereign aircraft which makes it total of 33 aircrafts. This impressive fleet size is also one of the prime reasons why this airline has been performing significantly good and gives on-time-performance.
Services and Amenities
Air Georgian believes in great customer service and overall passenger satisfaction on every single flight. This is the reason why the airline offers tons of services and amenities to make the passenger feel relaxed and rejuvenated on their Air Georgian flight. Some of the many services and amenities it offers are:-
The passengers can relax in the extra comfortable seats that are equipped with features like extra-space for legroom, better reclining, lumbar support and headrest.
The seats are wider making it easy to use laptops and other electronic devices.
Passengers are offered welcome juices and meals that offer a mixture of International and traditional flavors.
Alcoholic beverages offered include beers, exotic wines, Georgian brandy and much more.
Passengers can also enjoy the wide selection of movies, music and videos on their personal in-flight entertainment systems, which makes sure that the passenger doesn't get bored on their journey.
Economy Class offers ergonomic seats that are equipped with features like extra space for legroom, headrest and much more.
Depending on the duration of the flight, passengers are served with breakfast and dinner prepared by top quality chefs.
Economy class passengers are offered an admirable collection of Georgian wines as well.
Baggage Allowance
The Baggage allowance limit on Air Georgian flights differ for Checked and Carry-on baggage. However, apart from this, extra luggage can be taken onboard or checked-in at varied rates. The allowances are as follows:-
Carry-on baggage
These are the carry-on baggage allowance and pre-requisites when passengers travel on Air Canada, Air Canada Express or Air Canada Rouge which are operated by Air Georgian :-
A passenger can carry 1 standard carry-on baggage and 1 personal article on board.
Additionally you can bring your coat, small purse, special need or infant care item.
Checked Baggage
The Checked Baggage allowance and pre-requisites are as follows for all the above flights operated by Air Georgian:-
The maximum checked baggage weight allowance is 50 lbs. per bag, and passengers can carry one piece of checked luggage.
The Size or dimension restrictions are 62 inches.
Hurry up! And make your cheap Air Georgian Flight booking on Lookupfare, where not only you get the best of low fares, but also a dedicated team of Lookupfare Travel experts who will be at your assistance for the smallest and the biggest of concerns.