Ukraine Intl Airlines Flight Deals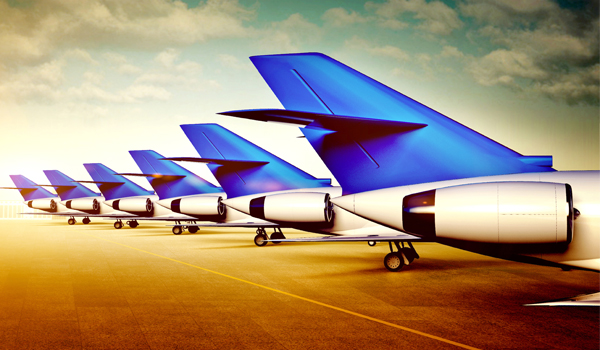 About Ukraine Intl Airlines (PS) Flights
Welcome to the leading airline company of Ukraine. Established in the year 1992, it is the national flag carrier and the largest airline for Ukraine. With its headquarters based in the city of Kiev of Ukraine, it has its hub at the Boryspil International Airport. As mentioned it is the largest airline of the country owing to its numerous routes which serve cities in Europe, Middle-East, Asia and the United States of America. Back in 1992, it commenced its first flight from the city of Kiev to London on the 25th of November, 1992.
The airline company was a joint venture of the Ukrainian Association of Civil Aviation and an Irish aircraft company called the 'Guinness Peat Aviation'. Finally by the year 2000, there were significant investments made by Swissair, Austrian Airlines and by the reputed 'European Bank for Reconstruction and Development'. This gave the required momentum to the Ukrainian International Airlines the required momentum. It started two different verticals of services. One was the commercial passengers' flights and the other being for freight cargo. It still has a significant cargo transportation vertical. Today, the Ukrainian International Airlines is 100% privately owned by Capital Investment Project LLC, Ukraine. Now with a simple search on Lookupfare, book cheap Ukrainian Airlines tickets, last minute Ukrainian Airline tickets and low cost Ukrainian Airlines reservations in a few clicks!
Fleet Size and Destinations:-
No wonder the Ukrainian International Airlines is the largest airline company in the whole of Ukraine. It is quite clear with one look at its impressive fleet and fleet-size. The airline has a total of 40 airlines as of 2016. With a majority of the aircrafts in the fleet being Boeing airplanes with Boeing 737-300, 737-500,737-800, 737-900ER, 767-300ER, 777-200ER and 737-300F aircrafts being used. It also has 5 Embraer E190 aircrafts. With this impressive fleet, it serves almost 80 destinations in Europe, Asia, USA and the Middle-East. Some of the major destinations served by Ukrainian International Airlines are:- Barcelona, Amsterdam, New York, Bologna, Budapest, Athens, Bangkok, Delhi, Lisbon, Las Vegas, Dubai, Edinburgh, Colombo, Geneva, Helsinki, Manchester, Rome, Paris Milan, Moscow, San Francisco and many more cities! Get last minute Ukrainian Airline tickets or make low cost Ukrainian Airlines reservations to the above destinations only on Lookupfare!
Services and Amenities
The Ukrainian International Airlines has been majorly acclaimed for its high standards of customer satisfaction, passenger safety and comfort, On-time arrivals and departures, and amazing customer service for passengers! The Ukrainian International Airline flights are divided into Business class, Premium Economy and Economy classes. Some of the numerous services and amenities offered by Ukrainian International Airlines on its flights are:-
Business class passengers have numerous pre-flight advantages offered to them in the form of Online-check in, Priority check-in and Priority boarding.
Access to various exclusive airport lounges for Business and Premium Economy class passengers.
Plush leather seats and larger leg space for Business class.
Complimentary personal grooming-kit for all passengers of any class. This kit contains a cushion, a blanket, make-up bag, flight socks, Earplugs, eye-mask and a comb.
Special crafted meals available on flights for Business class with an option of choosing to have their meal at any given time of the flight.
For economy and premium economy class passengers, there are 2 complimentary meals, snacks and beverages like tea, coffee or juice.
Business class passengers can treat themselves to exquisite alcoholic drinks along with light snacks which are complimentary.
Duty-free products on discounted prices are available for the passengers on every class to purchase.
All passengers are offered the in-flight magazine called 'Panorama'.
With numerous in-flight entertainment options for all classes, passengers have plenty of channels, videos, movies, TV shows, games to keep themselves occupied and entertained.
A complimentary service of pre-ordering special meals like kid-meals, baby-meals, vegetarian meals, Halal-non vegetarian food is also available.
Shorter and faster security clearances at Boryspil International Airport for all Business class passengers.
Baggage
The baggage allowances differ for passengers travelling on Business, Premium Economy and Economy class. In addition to the free carry-on and checked baggage allowance, Ukrainian International airlines also offers additional baggage allowance at an additional cost. Here are the complimentary checked and carry-on baggage allowances:-

Checked Baggage:-
For Economy class, on all flights except for the ones travelling to and from Beijing, USA, Istanbul- the checked baggage allowance is 1 piece of luggage not weighing more than 23kgs. For Economy class flights, be it direct or connecting, to and from Beijing, Istanbul, Odesa, USA-the allowance for checked baggage is 2 pieces of luggage with each not weighing more than 23kgs. However for Business and Premium Economy class passengers, on all flights, the free checked baggage allowance is 2 pieces of luggage not weighing more than 32kgs. each.
Carry-On Baggage:-
For all passengers traveling on any class of Ukrainian International Airline flights, the free carry-on baggage allowance is one piece of luggage with maximum dimensions of 115cm. In addition to this, passengers can carry these items free of cost: - ladies bag, crutches, walking stick, laptops, books or magazines.