Lookupfare - Delta Airlines Deals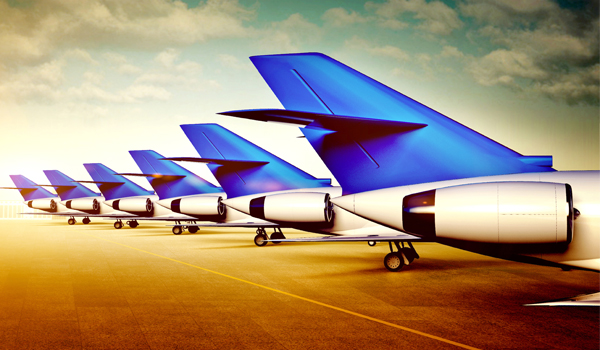 About Delta Airlines (DL) Flights
Founded on May 30, 1924, Delta Airlines flights commenced operations on June 17, 1929. Headquartered at Hartsfield–Jackson Atlanta International Airport in Atlanta, Georgia, which is also its largest hub, Delta is a major American airline that along with its regional affiliates and subsidiaries operates more than 5,400 daily flights serving an extensive domestic and international network that comprises of a total of 319 destinations in 54 countries across 6 continents.
Delta is a founding member of SkyTeam, an international airline alliance.
Connectivity and Fleet Size
Delta flies to a total of 319 destinations and it is one of the few airlines that fly to all the six inhabited continents.
Delta's fleet presently consists of 841 aircrafts. Some of the major ones include –
57 Airbus A319-100
69 Airbus A320-200
91 Boeing 717-200
73 Boeing 737-800
68 Boeing 737-900ER
Delta's Travel Classes
Business Class - Just sit back and lose yourself with a supreme recline of 180 degree flat-bed seat. Direct Aisle access is provided to Business Class passengers on most of the flights alongside In-Flight Bedding. The seats can also be easily adjusted for dining, work and rest. Seasonal meals are provided on an extra large tray-table and wines from the airline's culinary team. UBS ports and 110-volt outlets are provided on every seat. With Delta Studio, passengers can choose from a wide array of entertainment options. Extra wide screens alongside noise-canceling headsets are also provided. Deluxe skin care products are also available on-board.
First Class – Up to 8 inches of extra space for legroom alongside 5.4 inches of recline. Passengers have access to premium entertainment with an 11 inch seatback screen. Dedicated flight attendants are provided in the first class cabins providing personalized services to the passengers including a complimentary drink or delicious snacks. Stay powered with 110 volt outlets access to in-flight Wi-Fi on most of the flights. Complimentary blankets and headphones are offered on selected flights.
Economy Class – Passengers are provided complimentary snacks and non-alcoholic beverages such as coffee, tea, sodas, juice or water. Wi-Fi is available for purchase alongside complimentary access to hours of shows, movies, audio books on Delta Studio.
Destination Served
You can find Delta Airlines tickets to domestic destinations like Albany, Baltimore, Charlotte, Dallas, El Paso, Fort Lauderdale, Greenville, Houston, Jacksonville, Kansas City etc.
Delta Airlines Deals are available to international destinations like Athens, Bangkok, Calgary, Dublin, Edinburgh, Frankfurt, Geneva, Hong Kong, Kuwait City, Madrid etc.
Services and Amenities
Being a legacy carrier, Delta Airlines provides some of the best amenities in the industry. Travel on-board Delta Airlines flights to fly in true comfort and elegance. Let's take a look at the services a Delta Airlines reservation will get you.
Delta Studio' brings you a long list of movies, television series, music, podcast etc. to keep you entertained during your flight. You have the choice of watching what you prefer on a seatback-screen or on a personal device.
Wi-Fi connectivity to keep you in-touch with your loved ones during the flight.
Nutritionally balanced meals, Starbucks coffee and Crafts beer, you want it, they've got it.
Super-comfy seats that could be transformed to fully-flat beds.
Delta Flight Deals
Fly here, there and everywhere. Delta offers airline tickets and last minute flight deals to such wide range of destinations that almost every major destination around the world is covered under Delta's flight route, and thanks to its competitive airfares, traveling to a new place or visiting an old one would now be the least of your concerns.
Baggage
Carry-On Baggage Allowance:
Delta Airlines (DL) permits 1 carry-on bag alongside 1 personal item such as briefcase, purse or a laptop bag per passenger fee free.
Carry-on must adhere to the following requirements:
Must not exceed 45 linear inches or 115 centimeters including wheels and handles.
Must fit in the overhead bin or below the seat in front of you.
Personal item must be of proper size to so as to fit below the seat in front of you.
Items like umbrella, jacket, duty free items, diaper bag, and assistive devices such as walkers, wheelchairs, strollers, crutches, child restraint seats, etc. are not included under carry-on allowance.
Checked Baggage Allowance:
Delta Airlines' (DL) allows up to 2 bags standard and up to 10 bags maximum. The bags must adhere to the following size and weight restrictions:
Must not exceed 62 inches or 157 centimeters.
Must not exceed 50 pounds or 23 kilograms.
Once you make an online flight booking, it is recommended for you to go through the official website once for a comprehensive and detailed understanding of their baggage allowance.