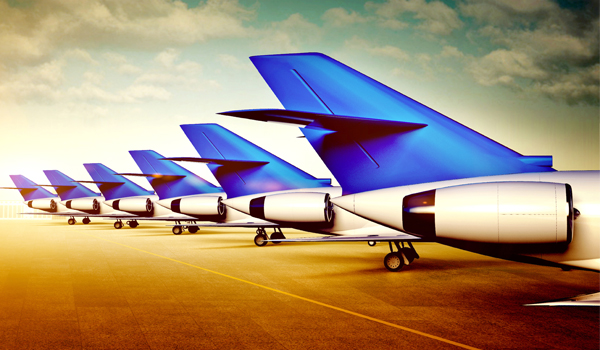 About Delta Airlines (DL) Flights
Delta Airlines, founded in 1924, is one of the last remaining legacy carriers. A major American airline, it is the sixth-oldest operating airline based on the date on which it was founded. It has its hubs at John F. Kennedy International Airport, Los Angeles International Airport, Seattle–Tacoma International Airport, Salt Lake City International Airport, Narita International Airport, Amsterdam Airport Schiphol, Logan International Airport, Charles de Gaulle Airport and LaGuardia Airport.
Connectivity and Fleet Size
Delta Airlines fly to a total of 319 domestic and international destinations, in 54 countries; making it possible for you to find Delta Airlines Deals for pretty much any city you want to fly to. Make a Delta Airlines Reservation in any of its aircrafts which are counted among the best ones in existence. Its fleet of 839 aircrafts and some of the major are as follows -
Airbus A319-100.
Airbus A320-200.
Airbus A321-200.
Boeing 717-200.
Airbus A330-300.
Services and Amenities
Being a legacy carrier, Delta Airlines provides some of the best amenities in the industry. Travel on-board Delta Airlines Flights to fly in true comfort and elegance. Some of those comforts consists of-
Delta Studio' brings you a long list of movies, television series, music, podcast etc. to keep you entertained during your flight. You have the choice of watching what you prefer on a seatback-screen or on a personal device.
Wi-Fi connectivity to keep you in-touch with your loved ones during the flight.
Nutritionally balanced meals, Starbucks coffee and Crafts beer, you want it, they've got it.
Super-comfy seats that get transformed to fully-flat beds.
Baggage
When you make a Delta Airlines booking with round-trip or one way flight deals, it's very important for you to understand their baggage policy so that you don't have to face any snags on the day of your journey.
Checked Baggage Allowance-
Its weight should not exceed 70 lb.
Size should not be more than 62 in.
Carry-on-
One baggage is allowed along with one personal item (laptop, camera etc.).
Its size should not exceed 22" x 14" x 9".