Things to Do in Sydney
A Blend of Cultural and Recreational Pleasure
Sydney is a gorgeous place to live in and a fabulous city to visit. A trip to Sydney is an important segment of a signature Australian vacation, and this city is widely regarded as one of the most striking cities in the world; owing to its splendid fusion of iconic landmarks, stunning architecture, scenic harbors, lush botanical gardens and a towering skyline. Sydney, a lively city that's full of adrenaline-pumping thrill and has an energetic vibe to it. It has something enthralling for everyone, irrespective of whether one is a tourist or an Aussie.
Sydney is the largest city in Australia and offers abundant options for tourist activities. It boasts of an extensive range of must-visit locations and picturesque wonders. Whether you're discovering the City-Centre or its urban regions, the northern and southern scintillating beaches, famous civic venues, scenic spots and landmarks that have their own eminence. Apparently, Sydney is dotted with such scenic spots on every nook and corner.
Sydney is the capital city of New South Wales, and is home to exotic surf beaches, a glittering natural harbor and the famous- 'Sydney Opera House'. Additional to its abundant natural assets, this city is also blessed with numerous man-made wonders, with outstanding transport system and custom tours that assert the fact that Sydney is truly a delight to explore! Explore Sydney and discover a city that isn't shy about wearing its eclectic roots and culture on its sleeve! For the top things to do in Sydney, do make sure to check out our list below:
Sydney Tower Eye
Earlier known as the 'Centrepoint Tower,' it is an incredible place to begin your exploration journey while visiting this city for the very first time. The Sydney Tower Eye offers breathtaking 360- degree views of the blissful city. This amazing tower, not only offers some magnificent scenery to look at, but also gives you an idea as to where and what everything is located, which will help you in planning your itinerary including your transport and accommodation choices.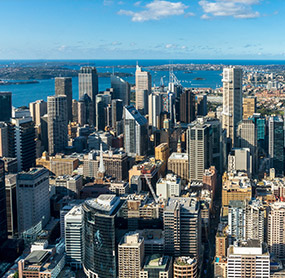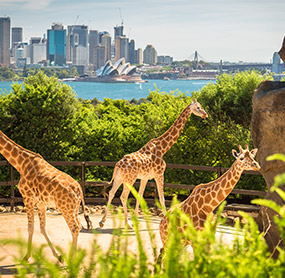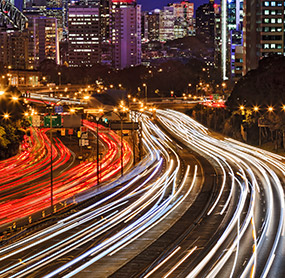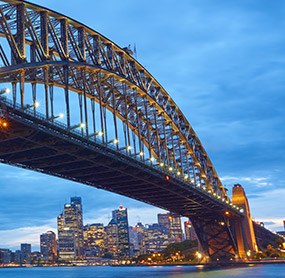 While enjoying the panoramic views of the city from the top of the tower, you can make use of binoculars that are available free-of-charge. Don't forget to take your camera for some treasured photographs of the view that extends out to the 'Blue Mountains', the harbor and beyond. It certainly tops on the list of things to do in Sydney.
Sea Life Sydney Aquarium
Located adjacent to the 'Darling Harbor', The Sea Life Sydney Aquarium is home to over 13,000 animals from 700 species, which include Dugongs, Turtles, Penguins, Stingrays, Tropical fish, Sharks and much more. Explore 14 themed-zones, which include: - World's largest 'Great Barrier Reef' display and 'The Sydney Harbor'. Discover 'Rockpool' and the 'Tropical Bay of Rays'.
The Sea life Sydney Aquarium is one of the best places to visit with your kids and family as it is one of the principal animal conservatory-cum-aquarium in the world. Its incredible aquarium features five distinct habitat displays. One can find exotic creatures from the Aussie Ocean, estuaries and rivers which tempt the visitors to visit this place again and again.
The Sydney Opera House
The Sydney Opera House sits on 'Bennelong Point' in an excellent harbor setting. This house was inaugurated in 1973 and is Australia's most familiar building and an icon of creative and technical achievement. Take a stroll around the Opera House 'Circular Quay' and witness why this iconic house continues to enthrall people. The Sydney Opera House with several diverse and entertaining programs is the city's busiest art, performance and music venue. Visitors can also can take a 'backstage-tour' and learn of the Interior architecture of this UNESCO World Heritage Site. These tours are available in several languages and are very informative.
The Blue Mountains
Go wild at the famous 'Blue Mountains', which are famous for their blue-tinged cliffs and the famous 'Three Sisters Rock Formation'. The Blue Mountains have been a well-known spot for walkers, hikers and numerous other outdoor adventure enthusiasts; such as mountain-bikers or abseiling-enthusiasts. Teeming with luxury and budget hotels, an appealing township and the picturesque 'Blue Mountains National Park'- This place entices tourists, belonging to all age-groups, round the year.
Sydney Harbor Bridge
The iconic Sydney Harbor Bridge is lovingly called as "The Coat Hanger". This harbor was opened in the year 1932 and is an engineering marvel. Travelers are free to cycle across or take a stroll on this massive structure that extends onto the Sydney Harbor. If you want to discover the best features of this bridge and add expedition to your tour, book one of the several 'Bridge-Climb tour'. The Bridge-Climb tour will take travelers high upon this megastructure. Dawn and twilight climbs are also available. Note that no special climbing skills are required and if you want to get the best of it then enjoy the twilight climbs.
If you're planning a trip to this pleasant and diverse city of Sydney, then look no further than Lookupfare, a leading online travel agency. Browse through the best cheap flights to Sydney and sort through the finest hotel deals in the city - you"ll be amazed to find just how relaxed and pleasing your holiday planning can be.
Read More
Don't Just Travel. Make Time Immemorial Family Vacations