Things to Do in stratford
The City of Art
Known around the world for being one of the top artsy towns of the North America region. Close to major global destinations like London and Toronto, Stratford is a bustling city in the state of Ontario of Canada. It is a renowned city based upon the River Stratford, falling under the Perth County on the South-western side of the state of Ontario. Since more than a century, Stratford has been the prime focus of the Perth County with a prominent arts community, with major cultural influences owing to the influx of Irish, English, Scottish and German immigrants in the early 1830s and 1840s. Stratford still remains quite rooted as a city and a major population takes up agriculture as their prime vocation, going into different verticals like Mixed Farming, Dairying, and maintaining barns and farms. It has numerous art and music events, with many gourmet restaurants and local eateries, and many tourist attraction which account for a perfect holiday. So before you intend on making your itinerary for Stratford, we urge you to go through this list of top things to do in Stratford.
Stratford Perth Museum
One of the best attractions of the Perth County, The Stratford Perth Museum should definitely pike your interest with its interesting and varied collection of exhibits. It is a museum especially dedicated to the lives of people and different communities who have made Stratford a true gem of Perth County. It has exhibits for rail shop in Stratford, to the esteemed carpentry of the Mornington Ward, and also exhibits from the Mennonite Barn. This museum with its exhibits believes in honoring the lives and vocations of the past and present generations of Perth County. Certainly ranks the first place on your things to do in Stratford list.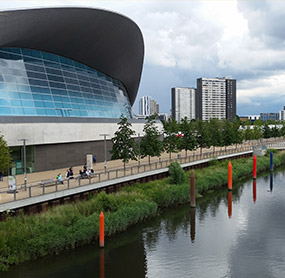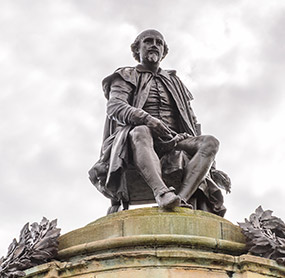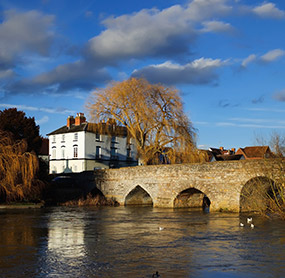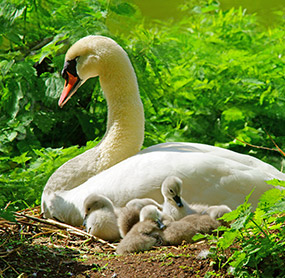 Canadian Baseball Hall of Fame & Museum
For all you Baseball aficionados, you will love this prime attraction of Stratford- The Canadian Baseball Hall of Fame and Museum, bases in the town of St. Mary's which is southwest of Stratford, just minutes on the 7th highway. This Hall of Fame-cum-museum commemorates the history of the wonderful sport of Baseball. It is based in 32-acre site, has four baseball fields, a hall of fame which honors the best Baseball players in history, numerous walking trails and also an interesting museum. Surely a prime attraction on the things to do in Stratford list!
Gallery Stratford
Considered to be one of the finest public art galleries in the world, The Gallery Stratford is a prime attraction since its establishment in the year 1967. It houses works of several notable artist, be it local, national or international artists. The gallery's permanent collection houses over 1000 works of art, mostly belonging to the genre of contemporary arts. It has three exhibition galleries, a community-based studio and a gift-shop as well. A day spent in this picturesque gallery is all you need to feel creatively inspired.
Tea Leaves Tea Tasting Bar
Located on Eerie Street in Stratford, the 'Tea Leaves Tea Tasting Bar' is a unique place on the list of things to do in Stratford. It is a Tea boutique that honors of art of brewing and serving finest blends of tea. Visit this boutique for a perfectly relaxed afternoon and book yourself a teat-tasting experience where you can sample from over hundreds of tea samples from all over the world, some of which are loose exotic teas like green, black, smoked, roasted, rolled etc. There is a tea boutique as well from where one can purchase teapots, designer cup-collections etc.
Hamlet of Shakespeare
Everyone knows that Stratford has sister cities around the globe, all dedicated to the legendary literature legend- William Shakespeare. When in Stratford, make it a point to visit the 'Hamlet of Shakespeare' which is at a distance of 10 minutes east to Stratford. It is a dedicated antique shop with various collectibles all from the era of Shakespeare. It is a known fact that Shakespeare had several furniture and culinary shops as well. Visit here to look through some gorgeous antiques and also a shop from where you can purchase some.
Stratford Festival
One of the most famous festivals in the whole world, the 'Stratford Festival' was found by Tom Patterson, which was earlier referred to as 'Shakespeare Festival'. It is held at the Avon Theatre in Stratford, Ontario. The festival is an annual repertory theatre fest which is visited by theatre aficionados, actors and theatre personalities. It is held every year from April to October, and hence is the best time to catch some of the best Shakespearean plays. This certainly takes the top rank on the list of things to do in Stratford.
The Gentle Rain Natural Food Store
Many are acquainted with the fact that Stratford is famous for its Maple Syrup, Cheese etc. But certainly to be included in the list of top things to do in Stratford, make sure to visit 'The Gentle Rain Natural Food Store'. Currently run by the couple- Eric and Marsha, this store is famous for its health-food, supplements, farm-grown food items, organic dairy, fresh bakery items, organic dry herbs and spices etc. So if you wish to take something back from Stratford, to whip up in your kitchen back home, then do visit this store.
We are sure that post reading the list of things of to do in Stratford, you certainly want to explore more of Stratford. Book cheap tickets to Stratford on Lookupfare and experience this gem of Perth County!
Read More
Don't Just Travel. Make Time Immemorial Family Vacations