Things to Do in Memphis
The BBQ Capital of the World
Mark Cohn (and later Cher) famously sang about 'Walking in Memphis', effectively immortalizing this city. So, what about this city makes it so distinct and unique? Memphis is the largest city in Tennessee and is home to Elvis Presley's 'Graceville' mansion. It is home to the 'Memphis Blues' music and has a vibrant community and culture, where the old effortlessly blends with the new! The city's historic district still retains much of Memphis's original character, while the downtown area is a buzzing hotspot for eclectic boutiques and restaurants. To know more about the most exciting things to do in Memphis, do check out our list below.
Graceland
No guide to Memphis can overlook Elvis Presley's former home. The mansion is at once kitschy and bizarre, decorated by the King himself. Expect to find a 15-foot couch, fake waterfall, yellow vinyl walls and even a green shag-carpet ceiling. Self-guided mansion tours come with an engaging multimedia iPod narration, and you can even pay a little extra to view Elvis's cars, including his pink Cadillac, and two custom planes. The museum across the mansion has some of Elvis's most famous Vegas jumpsuits, awards and golden records. Graceland is the most visited private homes in America and a tour to the King's final resting place definitely tops the list of the coolest things to do in Memphis.
Sun Studio
A Mecca for the fans of American rock-n-roll, the studio has recorded musical legends including BB King, Ike Turner, Johnny Cash, Roy Orbison and, of course, Elvis Presley. Visitors are led through the studio, on a 40-minute guided tour, which also includes an opportunity to listen to original, historic recording sessions. Pose for photographs on the X where Elvis once stood, as your guide regales you with stories about the studio. Before you leave, make sure to pick up a CD of the 'Million Dollar Quartet' – a Sun original – that features Elvis, Johnny Cash, Carl Perkins and Jerry Lee Lewis.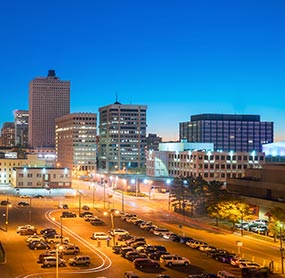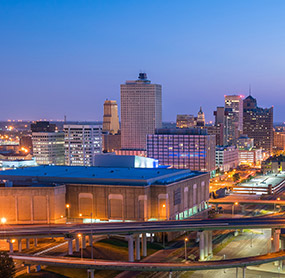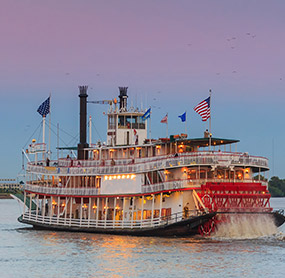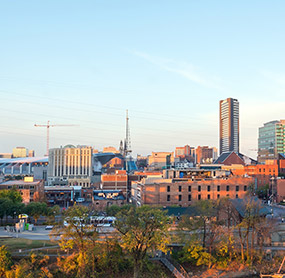 19 Jun 2020 - 21 Jun 2020
National Civil Rights Museum
The museum is located across the street from Lorraine Motel, where Dr. Martin Luther King Jr. was assassinated on April 4, 1968. The museum's exhibits recount the struggle for African- American freedom and equality. It allows visitors a unique insight into the cultural contributions of Dr. King, as well as his contributions to the Civil Rights movement. The museum has more than 260 exhibits and 40 films, oral histories, interactive media and listening posts for visitors. The Lorraine Motel's exterior and two rooms have been preserved in the same state as during the time of Dr. King's death.
Stax Museum of American Soul Music
Located on the site of the former Stax recording studio, the museum is a definitely a star attraction for music enthusiasts. Spread over 17,000 sq ft, the museum is one of the few of its kind, globally, to be completely dedicated to soul music. The museum's exhibits celebrate the legacy of its most famous artists, including Issac Hayes, Otis Redding, Albert King and Carla Thomas.
The museum is built around a real Mississippi Delta church (which dates back to roughly 1906), as an ode to the Southern gospel music from where soul music draws its roots. The Express Yourself dance floor is hit with music lovers who are eager to boogey to the lilting beats, accompanied by clips of dancers from vintage episodes of Soul Train.
Mud Island
A small peninsula surrounded by the Mississippi River and the Wolf River Harbor, 'The Mud Island River Park' is one of Memphis's most beloved green-spaces. It houses a museum, restaurants and an amphitheater, making it an ideal venue for Memphis-style lounging. The park has several bike-trails and rentals for outdoor enthusiasts, as well as pedal boats and rafts. The museum presents a concise retelling of the history of the lower Mississippi valley and has a full-scale replica steamboat. The 5,000-seat amphitheater stages popular summer concerts.
Full Gospel Tabernacle Church
A wonderful way to experience Memphis's soul is by attending a sermon at the Full Gospel Tabernacle Church. The sermons and choir are presided over by the soul music legend-turned-reverend – Al Green. Visitors are welcome and a sermon at the church is a powerful cultural experience. Make sure to dress conservatively and come prepared for an uplifting visit.
Are you eager to explore the city of soul and partake of the many experiences it offers to its visitors? Look no further than Lookupfare's OTA to find the best and cheapest flights to Memphis. You'll be surprised at how painless and cost-effective planning your Memphis vacation can be.
Read More
Don't Just Travel. Make Time Immemorial Family Vacations