Things to Do in Branson
Live Entertainment Capital of the World
Tucked away in the Ozarks, in southwest Missouri is the city of Branson. A city so named after a postmaster and operator of a general store, named Reuben Branson. Today, the city wears its tag of 'Family-friendly Las Vegas' with pride, a distinction accorded to it on account of its numerous shows and attractions and its flashy neon lights. If boisterous shows aren't exactly your definition of a relaxing holiday, then Branson's gorgeous topography that encompasses crystal-clear lakes and gorgeous hilly vistas certainly warrant a visit or two. For an all-inclusive guide to the best things to do in Branson, do check out our list below.
Price Arrow Show
This two-hour show that is staged at Pierce Arrow Theatre is a favorite amongst families. The 'Pierce Arrow Quartet' is sure to impress you with their beautiful renditions of classics and flamboyant showmanship. The show also holds the Guinness Book of World Records Title for the lowest bass singers, which makes this a top-rated attraction for your next trip to Branson.
Branson's Murder Mystery Dinner Show
Participate in a chilling murder mystery in a real life-like situation at this show, which is staged at the Grand Majestic Theatre. The show is truly immersive and audience members of all ages can help the cast members to figure out who committed the gruesome murder. Fantastic acting, engrossing storylines, and a delicious dinner of baked chicken and barbecued beef are only some of the reasons why this show has been continually called one of the best things to do in Branson.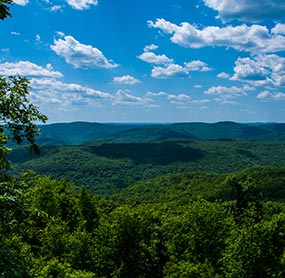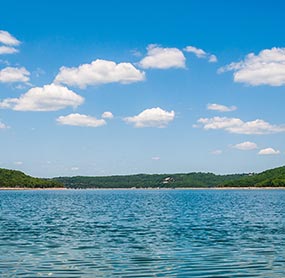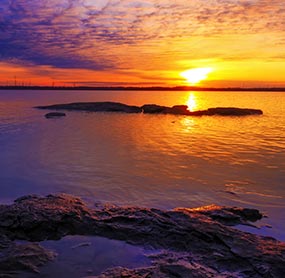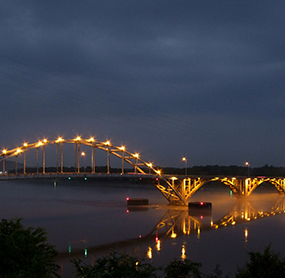 03 Mar 2020 - 04 Mar 2020
26 Feb 2020 - 03 Mar 2020
06 Apr 2020 - 08 Apr 2020
25 Feb 2020 - 04 Mar 2020
Dolly Parton's Dixie Stampede Dinner and Show
Put thirty-two horses, gorgeous Southern belles, brave heroes and racing pigs together in a show and you have the classic 'Dixie Stampede'. Your tickets will also buy you a delicious dinner and pre-show entertainment. Rib-tickling comedy, trick riding and a glamorous finale that will surely make your hair stand on ends and make this show an experience to remember for the entire family.
Ride the Ducks
Clamber atop a gigantic duck (modeled on the basis of a DUKW which is a World War II amphibious landing vehicle) and cruise through the Ozarks, as you discover the history behind America's military vehicles. The 'duck' rides straight off to the mountains and into the river; if you're lucky, you can even have the chance to drive the duck. The duck uses the latest marine safety standards and treats passengers to some cheery music and an informative narrative.
Branson Scenic Railway
A 40-mile roundtrip through the Ozark foothills and mysterious tunnels make this railway the perfect way to explore and understand Branson. Chug over the lofty bridges and trestles, aboard a vintage train that dates back to somewhere between the 1930s and 60s. The operators also conduct night-time dinner trips and a special 'Polar Express Tour' during the months of November and December.
Branson Belle
Often called 'America's Most Entertaining Dinner-Cruise'- the Branson Belle offers visitors a two-hour cruise on Table Rock Lake. The boat is based on the majestic showboats of the 1800s and offers visitors the inimitable combination of a riverboat adventure, lively music, comedy, magic shows and good old-world glamour. Add to this the gorgeous views of the lake and its neighboring mountains, and you'll know why this cruise has so many loyal visitors! Interestingly, the showboat's maiden voyage involved two tons of bananas as a lubricant and a speed of 14 mph during the launch – this is faster than the boat has ever travelled on water.
Branson Landing
A popular mall located in downtown Branson on 'Lake Tanneycomo', this mall has more than 100 stores and many restaurants. The large waterfront fountain has choreographed fire, water and light shows interspersed with a set of lively music which changes every 30 minutes.
Hollywood Wax Museum
The only wax museum in America to be entirely devoted to celebrity figures- The Hollywood Wax Museum recently underwent a multi-million dollar renovation for even more glitter and glitz. Visitors can get up close and personal with their favorite stars, including icons such as Gwyneth Paltrow, Johnny Depp, Jamie Foxx, Jennifer Garner, Elvis Presley, Marilyn Monroe and Charlie Chaplin, just to name a few. A visit to this museum alone is worth every penny you spend on your flight to Branson.
Titanic Museum
The museum is one of two created by John Joslyn, who headed the 1987 expedition to the Titanic's final resting place. The museum has more than 400 pre-discovery artifacts that are stored in 20 galleries. Visitors are handed a passenger boarding ticket that has the name of an actual Titanic passenger and the class on which the passenger had traveled, giving them the chance to learn about the stories of several passengers. At the end of the tour, visitors are told whether or not the passenger whose ticket they were handed actually survived the sinking or not.
Are you eager to explore the quaint tourist city of Branson? Make sure to check out Lookupfare's OTA to find the best flights to Branson, and sit back and enjoy the most relaxed and fuss-free holiday experience of your lifetime.
Read More
Don't Just Travel. Make Time Immemorial Family Vacations