Things to Do in Anchorage
The City of Lights and Flowers
Anchorage is Alaska's largest city and offers all the comforts of a modern American town. The only difference being that it is located 30 minutes away from the Alaskan wilderness. For the most part, Anchorage is covered by ravenous, uninhabited mountains, and is home to more than half of Alaska's residents. To know how best you can explore this beautiful but very cold city, take a look at our top things to do in Anchorage, which are definitely worth taking a cheap flight to Anchorage for.
Alaska Native Heritage Center
Learn firsthand about Native Alaska culture at this heritage center, which is spread over 26 informative acres. The centre provides valuable information about Alaskan language, art and culture through a variety of informative exhibits and performances. Don't miss the Alaghanak song, which was lost for 50 years and was painstakingly reassembled by collecting bits and pieces from tribal elders. You can also set out on a dog cart ride and check out the different structures constructed by local tribes, which feature intelligent use of materials – take for instance the wood paneling, which shrinks during summer to allow air and light, and expands during winter to keep the cold out.
Alaska Aviation Heritage Museum
Located on the south shore of Lake Hood – the world's busiest floatplane lake, this museum is dedicated to Alaska's bush pilots and their airplanes. Explore these pilots' several achievements through historic photographs and displays, which date back to the first flight to Fairbanks in 1913. Step back into the present as you view modern airplanes take off from Lake Hood's observation deck.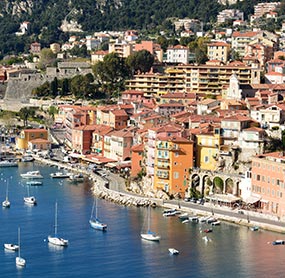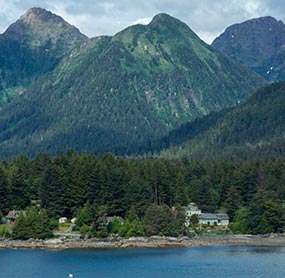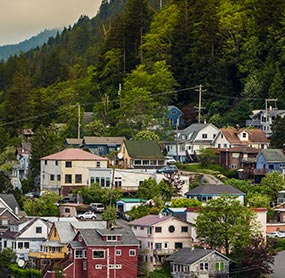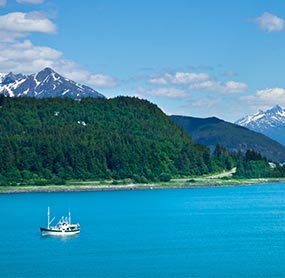 14 Mar 2020 - 21 Mar 2020
14 Mar 2020 - 18 Mar 2020
Anchorage Museum
A world-class facility that recently underwent a USD 106 million expansion, Anchorage Museum is the city's cultural jewel and is consistently rated as one of the best things to do in Anchorage. The flagship Smithsonian Arctic Studies Center has more than 600 Alaska Native objects, including art, tools, masks and household implements and is the largest Alaska Native Collection in the state. The interactive screens and narrative storytellers tell you all about the evolution of Alaskan culture. The Alaska History Gallery has life-size dioramas that depict 10,000 years of human settlement in Alaska, and is definitely worth a look-see. A visit to the museum is one of the most popular things to do in Anchorage.
Fraternal Order of Alaska State Troopers Law Enforcement Museum
Ever imagine a museum dedicated to the police? That's exactly what the Fraternal Order of Alaska State Troopers Law Enforcement Museum is – displays dedicated to law enforcement that date back to the time when Alaska was only a territory. While you are here, don't miss the restored 1952 Hudson Hornet cop car and stop by the gift shop to pick up a t-shirt that says 'Alaska: 367 Troopers, 570,000 square miles.'
Alaska Zoo
This is the only zoo in North America that specializes in northern animals, including snow leopards, Tibetan yaks and Amur tigers. You can also hobnob with species native to Alaska, including wolverines, bears (brown, black, glacier and polar) and caribou. The zoo alone is reason enough to make sure to take your children along when you book your next cheap flight to Alaska.
Oscar Anderson House
Tucked away in Anchorage's oldest wooden-framed house whose owner Oscar Anderson – was the eighteenth person to set foot in Anchorage, Oscar Anderson House is a quaint museum that lets you step back in time and experience erstwhile Anchorage. Today, this is the only home museum in the city and also one of the few structures that are more than a century old.
Bear and Raven Adventure Theatre
Bear and Raven Adventure Theatre is a mini-amusement park that your children will adore and also, makes for a relaxing break from sightseeing and shopping. Three 'special effects' movies that feature snow falling from the ceiling, a reenactment of the Alaskan Earthquake and bears make this park a must visit on your next trip to Anchorage.
Alaska Wild Berry Park
A massive hit with children of all ages - the Alaska Wild Berry Park has a giant jam & gift shop and a 20-foot chocolate waterfall. Children can also wander up the nature trail and hang out with a few reindeers while they wonder what Santa will bring them this year.
Imaginarium Science Discovery Center
Learn all about the Northern lights, earthquakes, oil explorations and other Alaska-themed topics at this award-winning science discovery centre.
Anchorage is excellent for winter sports and has several resorts and ski areas. Head over to the Nordic Skiing Association of Anchorage, the Alyeska Resort, Hilltop Ski Area or Hillberg Ski Area for your wintery adrenaline fix.
If you are eager to explore the many sights and sounds of this winter wonderland, look no further than Lookupfare's OTA for the very best flight deals. You'll love just how economical and convenient planning your next Anchorage vacation will be.
Read More
Don't Just Travel. Make Time Immemorial Family Vacations