Dedicated Support
Support and special services around the clock
Best Price, Easy Booking
Serach compare & book
Payment Security
Secure & multiple payment options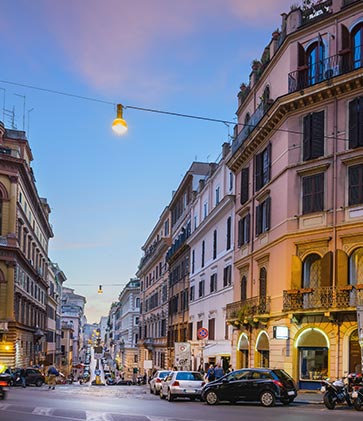 Rome
Nicknamed "The Eternal City,"Rome is one of the world's most picturesque cities. The inspiring city offers a fascinating blend of ancient ruins, incredible art and lively street life.
There are just a handful of cities in the world that can match the historical excellence of Rome. This Italian beauty is home to some of the world's most revered historical landmarks such as the Colosseum, the Pantheon and the Roman Forum.
When it comes to art, the Italian capital again boasts of an unparalleled legacy. Head to the world-class museums and take in the artistic gems crafted by art legends such as fountains by Bernini, canvases by Caravaggio, Raphael frescoes, and sculptures by Michelangelo, among many others.
No matter how you go about penning your Rome travel diaries, the city will romance you, surprise you and leave you awestruck.
Popular Attractions
Vatican City
Trevi Fountain
San Giovanni in Laterano
Vittoriano
Car rentals deals in other cities