Dedicated Support
Support and special services around the clock
Best Price, Easy Booking
Serach compare & book
Payment Security
Secure & multiple payment options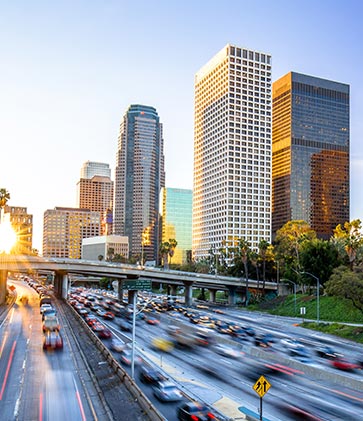 Los Angeles
How your trip unfolds in the "City of Angels" depends on where it begins. In Los Angeles, each neighborhood offers a distinct scene. Ruggedly good looking and highly imaginative, this sprawling city is no less than a dreamland.
Outdoor buffs will have a ball of a time in Los Angeles as the city is home to a plethora of natural attractions and offers a wealth of outdoor pursuits. Go sailing and whale watching in the azure Pacific, enjoy camping in the scenic mountains or play a game of volleyball and relish sunshine at a scenic beach. You'll be flooded with exciting things to do in the city.
Love movies? Well, you're in for a treat as L.A. is home to one of the world's biggest movie industry-Hollywood. You can also go hiking in areas near the famous Hollywood Sign that offer some stunning views.
Popular Attractions
Universal Studios Hollywood
Griffith Park
Disneyland
Santa Monica Pier
Car rentals deals in other cities