A vibrant, colorful celebration, Rio Carnival is considered to be the biggest carnival in the world. Dazzling costumes adorned with glitter & feathered headdresses, Samba performances amidst exquisitely designed floats and a lively crowd cheering-on as the Parade makes its way through the Sambódromo.
Around 200 different Samba schools showcase their talent and put-up an electrifying performance for the spectators. If this is not reason enough for you to witness this grand celebration, here are a few more-
Bloco- 
Bloco, vivacious street parties hosted at locations that lead to the Carnival are something that you just can't miss during your trip. There's no entry-fee for these parties. Each one has a theme and you can have a lot of fun dressing-up for them.      
Carnival Balls-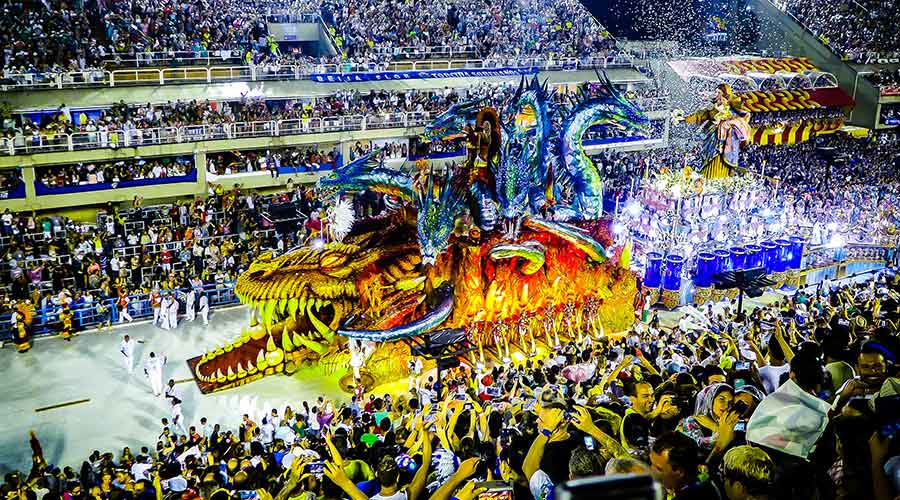 Numerous glamorous balls are organized that attract large crowds. The balls scheduled to be held this year (2017) are the Magic Ball at Copacabana Palace Hotel, Scala Balls hosted by Scala (a nightclub), Black Beads Balls, Mangueira Samba School Ball and Gay Gala Ball. Go through Lookupfare to find flight deals to Rio and be a part of this grand affair.     
Brazilian Cuisine- 
Some of the delicious Brazilian dishes you need to try during your travels are Moqueca (fish stew), barbecued meat and Caipirinha (the country's national cocktail). Barbequed meat is often served with beans, rice and salad.  
Nightlife- 
Live-music, bustling bars, awesome restaurants, street vendors selling cocktails, when it comes to a spirited nightlife, the neighborhood of Lapa (in Rio) doesn't disappoint. The best thing about this place is that it is located close to the Sambódromo. Visitors of the Carnival can just continue with the celebrations after the Parade.         
New friends-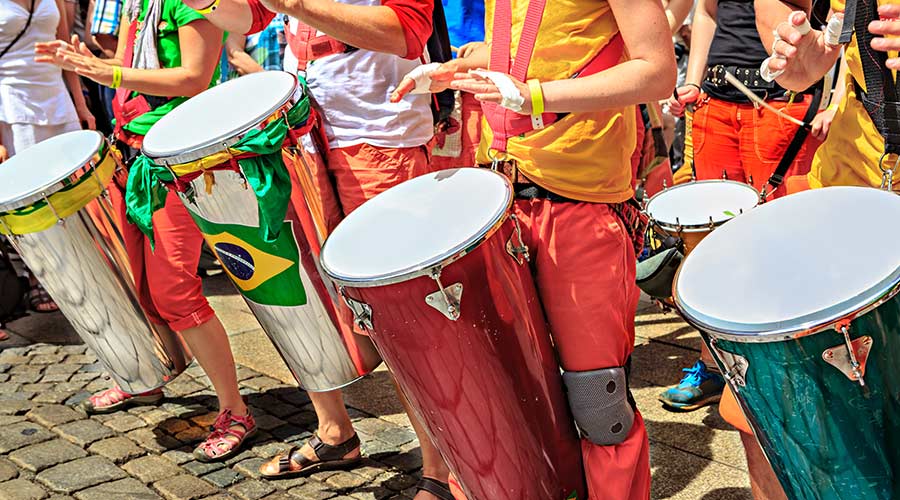 With a massive number of people attending the carnival from different parts of the planet, the Rio Carnival is the perfect place for you to make some new friends. One great fact about the carnival is that people of any nationality, gender or sexuality is welcome to join-in on all the fun. This creates a sense of acceptance and brotherhood that has become quite rare in today's world.        
Sight-seeing- 
Rio de Janeiro is a beautiful city that has many attractions to offer to the curious traveler. Beaches, mountains, rainforest, caves, waterfalls, parks, Churches, art museums and Christ the Redeemer?the list of spots is endless! There are numerous other cities and places in Brazil that you can explore on your trip. A few worth your time are Săo Paulo, Salvador, Belém and Recife.