Rimmed by the San Juan Mountains, Ouray is touted as the Switzerland of USA. This quaint town rightly lives up to the hype offering some extraordinary scenic vistas. The historic mining town that survived the boom and bust of the gold and silver rush period is covered with sprawling expanse of verdant foliage. The town is a perfect postcard capture with beauty that is unscathed by tourists.
Situated in Southwest Colorado, the town is an abode of plenty of recreational activities that keep the tourists thoroughly engaged and entertained. During summers, visitors can indulge in activities like hiking, golfing, biking, rafting and jeeping; while during winters, when the lanes and mountains are covered in snow, visitors can go for into hunting, snowmobiling and ice climbing. Accessible all year round, make last minute flights booking and explore Ouray to enjoy to the fullest.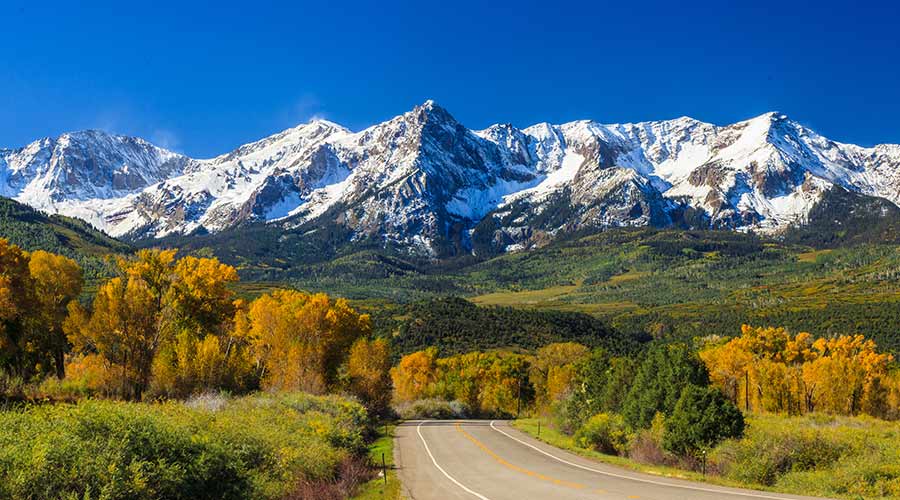 The road journey that leads to the attractive town is in itself an alluring experience. The narrow roads full of twists and turns are blessed with a scenic beauty that is sure to shoot up the adrenaline rush and invoke a state of awe in the tourists. On reaching Ouray, one can rent some wheels and explore the rugged backroads that educe a whiff of exhilaration amongst the road trippers. The drive around the dramatic town is majestic and animated. 
Ouray has some incredible hiking trails that ascend from the Box Canyon Falls. These hiking trails differ in degree of difficulty. The outdoorsy ones can choose to hike a short distance, with easy to moderate difficulty, or hike a longer distance on terrains that requires a higher skill-level. Regardless of the distance and difficulty, the striking landscapes in the surrounding area astonishes hikers.
The winter weather in Ouray brings along copious amounts of snow and evokes a "Have an Ice day" from the locals. When the city is covered in snow, Ouray Ice Park is thronged by visitors who indulge in ice climbing - an outdoor activity loved by all. The man-made park, which is an engineering marvel, has more than 200 ice climbs with varied difficulty levels.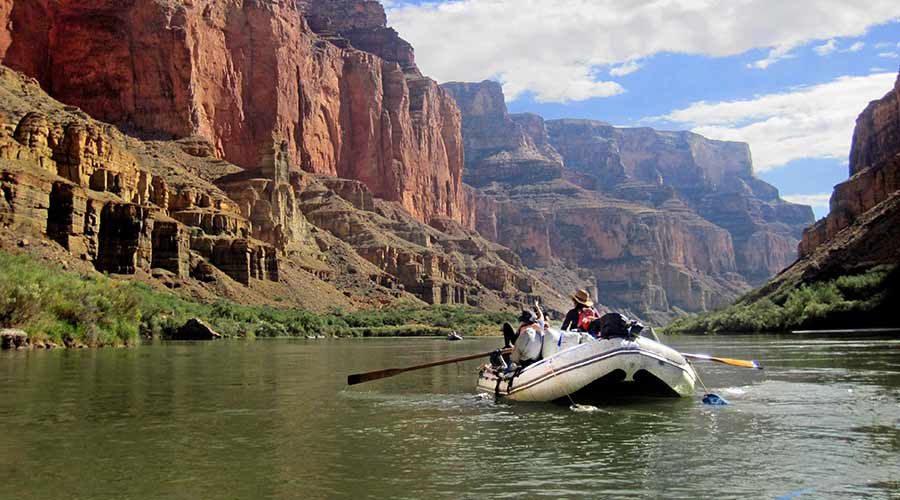 The town of Ouray garners a lot of attention because of the natural hot springs that grace this land. A dip in the Sulphur-free spring-water pool is exactly what travelers need after a day of hiking and exploring. There are three different pools having different water-temperatures. While dipping into the pool, one can soak-in the spectacular view of the mountains that surround the town.
The town knows how to charm the tourists and it brilliantly does so with its Victorian-style architecture. The main street of the town houses a number of restaurants and bars. Visitors can enjoy splendid views while devouring scrumptious food and fine wine.
An idyllic scenic setting with mountains all around and a beauty unparalleled; Ouray should definitely be on your bucket list. So, book cheap flights for an amazing adventure holiday.