St. Patrick's Day, though a festival having Irish roots, is widely celebrated in the United States of America. The festival has created a place for itself in the heart of Americans for the sheer joy it brings.  So, if on March 17th, you happen to see people dressed up in hues of green in the towns and cities of USA, don't be taken by surprise. That's exactly how you will be greeted in the States.
Growing up, the family that lived next to our house hailed from Ireland. And every year, we were invited by them to be part of their celebration in honor of St. Patrick's Day. My mom used to dress up my brother and me in the fanciest of our green clothes. We used to spend the whole day dancing our hearts out, playing several in-door games and eating delicious food (even those were green.) Also, my favorite color is green. So, I love it. (I sometimes wonder, if St. Patrick's Day has something to do with my love for green. But, we shall leave that for me to ponder over.) This is all to say I absolutely adore the festivities and the vibrant vibes that encapsulate St. Patrick's Day. I mean, what's there to not love? Happy faces out and about participating in the parade, restaurants dishing out the finest of delicacies, beer overflowing at all places and spending quality time with your loved ones. I heart St. Patrick's Day and am grateful to the family that introduced me and my family to this pious and jovial festival. Go raibh míle maith agat.
So, whether you are from an Irish descent or not, get your spirits high and celebrate St. Patrick's Day with your friends and family. It's time to paint your hearts not green with envy but only happiness. Book cheap flight tickets to the cities that come together in the celebratory spirits to put up a great show of St. Patrick's Day in the United States of America. "It's time to go green this March!"
Boston
Clearly, Boston is the city that has the largest number of Irish people calling it their home. Therefore, it's not much left to speculation that St. Patrick's Day is celebrated with all pomp and show in Boston. The celebrations begin a week before the official holiday. It is marked with foot tapping Irish band concerts, a laudable Irish film festival and eventful times at the Irish bars. Come St. Patrick's Day and South Boston turns host to a parade that witnesses a massive turnout of about 1 million people. Yes, it's that grand! The parade packs a punch with floats, marching bands and bagpipers. You can even spot the Irish Elvis Presley impersonators. The vibe of the parade is legendary. And one you must not miss if you want to soak in the charm of St. Patrick's Day.
Chicago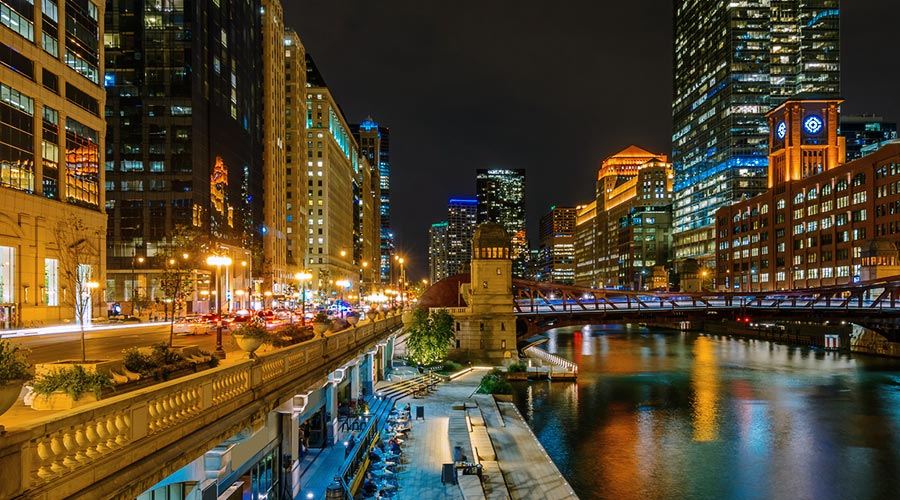 Chicago doesn't play second fiddle when it comes to showing its commitment and passion for St. Patrick's Day. In fact, there is no other city that takes St. Patrick's Day as seriously as Chicago. How? Well, it dyes the river in the color green. How amazing is that, right? The festivities always commence on a Saturday. Post the dyeing of the Chicago River in the shade of green, which FYI is a guarded secret formula, the festivities kick start with great vigor. There is an annual parade that is complete with bagpipers, Irish dancers and Clydesdale horses. Through the day, the celebration takes the form of a street party where everyone is engrossed in having a good time. For the after party, head to the Irish bars in the city.
San Francisco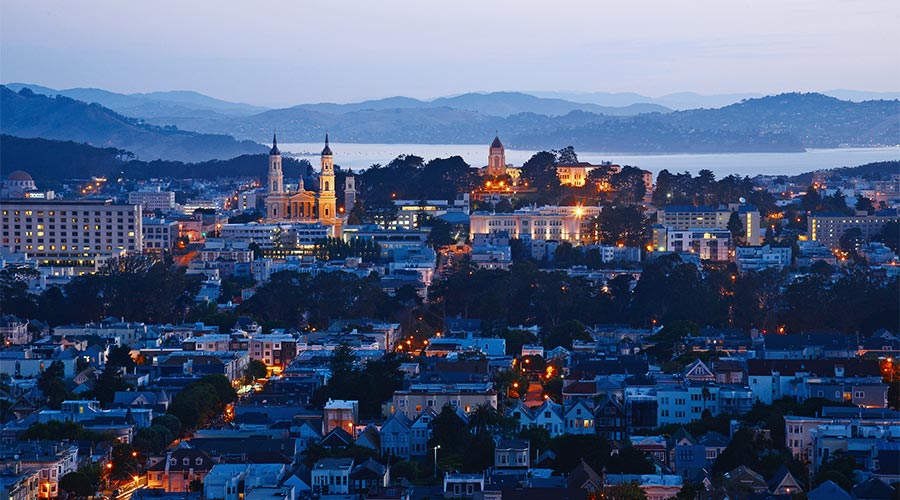 San Francisco doesn't disappoint when it comes to celebrating Irish culture and heritage. St. Patrick's Day in the foggy city is all about letting loose and enjoying yourself. The annual St. Patrick's Day parade is a huge hit which starts around 11 am from Market Street concluding at the Civic Center Plaza. It's graced by thousands of people performing at the parade with thousands of others who gather to watch the electrifying spectacle. The parade is characterized by floats, marching bands, and Irish performers. You can dance to the blaring music, drink down the delish beer and eat the finest of Irish delicacies. After the festival winds up, and if at all you're left with energy, head over for the St. Patrick's Day PubCrawl. The bars dotting the Marina and Union Street teem with drink specials that are totally worth it.
New York City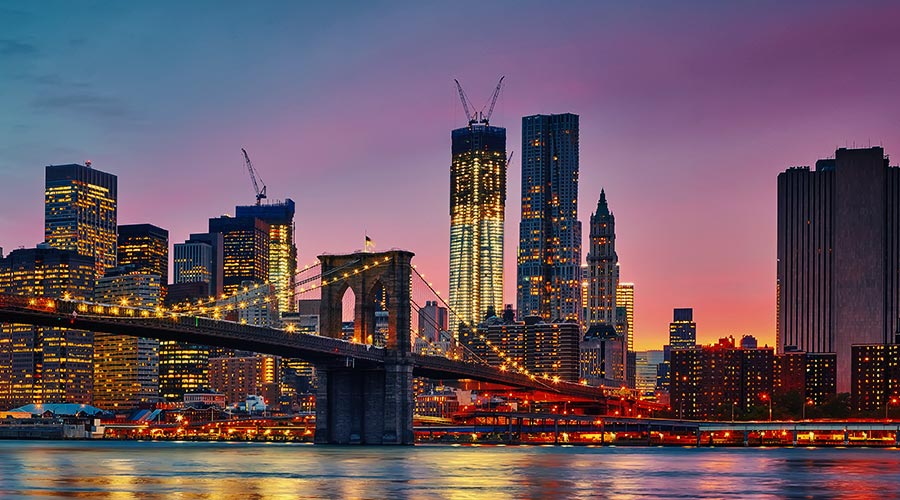 New York City doesn't like to lose to any city be it for anything. It takes pride in retaining its supremacy in almost everything. Given that attitude, the largest St. Patrick's Day Parade in the world, without any doubt, is credited to the name of New York City. Millions of people make their way to be a part of this larger than life parade. The fun quotient is matchless. The parade, like every other St. Patrick's Day parade, is packed with marching bands, Irish dancers, bagpipers - only better. After attending the parade, you can hit the Irish bars and treat your taste buds to the delish beers.
Savannah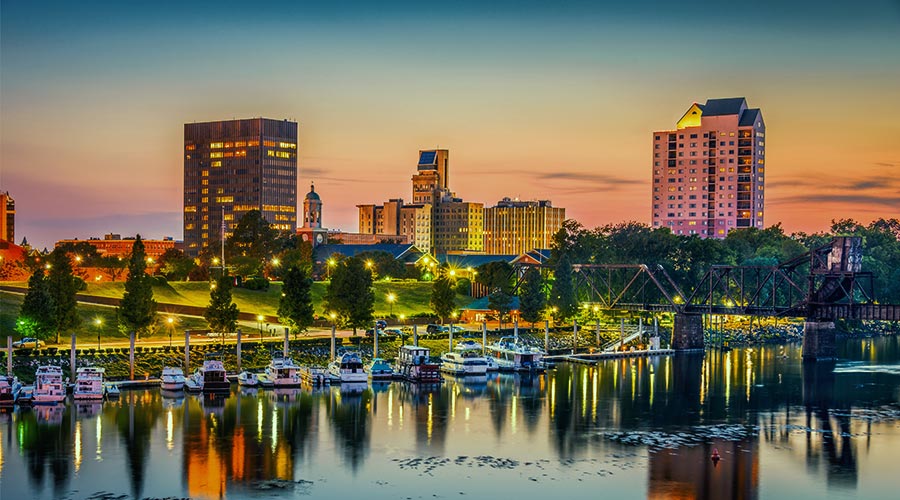 Not many consider Savannah as the city for celebrating St. Patrick's Day. Can I say that those people are living under a rock? Because, truth be told, Savannah hosts one of the largest St. Patrick's Day parade. It also buzzes with the high-spirited and greenest fanfare in the country. The city leaves no stone unturned in celebrating the Irish heritage. The parade impresses with bagpipers, dancers, live music, floats and the convivial green clad people. Even if you're a spectator, it is so much fun to watch the parade pass by. On St. Patrick's Day, the fountain at the Forsyth Park flows green. It's truly a sight to behold. So, do not forget to check that out. And once the parade gets over, you can head to the Irish bars speckled across the city and party till the wee hours. So, if Savannah sounds convincing enough to celebrate St. Patrick's Day here this year, start your search for flight deals now.