Often overlooked by globetrotters for its neighbors in East Asia, South Korea is an absolutely amazing holiday destination. From awe-inspiring sceneries that cast a spell on you with their sheer beauty to a beguiling culture that dates back to thousands of years, the country has everything you could ask for in a travel destination! Its buzzing capital - Seoul - is a fascinating blend of old and new, boasting a gleaming skyline and trendy pop culture along with centuries-old Buddhist temples and palaces.
If you have been planning an international vacay with family, friends, your better half or even solo but are yet to zero in on a destination, then we highly recommend this East Asian nation. The following compilation of the things to do here will definitely persuade you to book airline tickets to this beautiful country.
Be a Part of Boryeong Mud Festival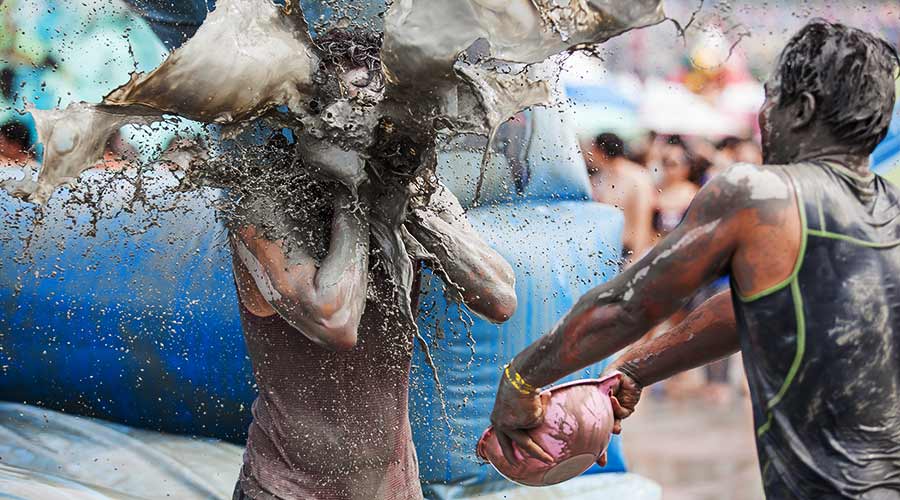 Although myriad festivals are observed in South Korea, none can match the zeal and gusto of Boryeong Mud Festival. The ground zero of the festivities is Daecheon Beach, the mud of which is believed to be rich in nutrients. And the supposedly therapeutic mud is not the only thing that delights. The place also buzzes with other electrifying events including performances by K-pop stars.
Attend the Royal Guard Changing Ceremony at Gyeongbokgung Palace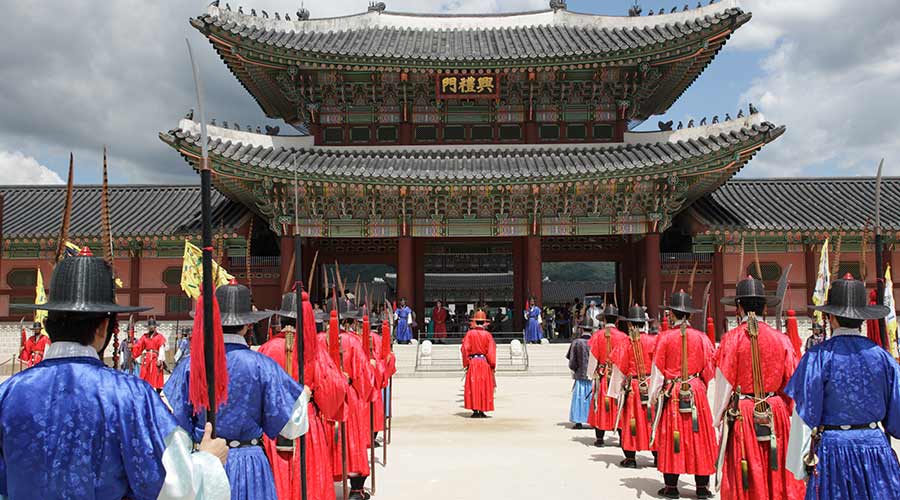 South Korea is renowned for its culture and its palaces are the perfect spots to learn about its traditions and customs. For centuries, the royal guards protected Gyeongbokgung Palace watching over its Gwanghwamun Gate. Guard changing ceremony that took place hundreds of years ago is still carried out just like it was back then. The royal costumes, traditional musical instruments and weapons make it a must see in Seoul.
North and South Korea share one of the most heavily guarded borders on the face of the earth. However, they do have a buffer zone, touted as Demilitarized Zone or DMZ, where tourists can go and learn about the war that divided one nation into two. While on a tour, do not miss to visit the 3rd Infiltration Tunnel dug by the northern neighbors to spy on South Korea. So, what are you still waiting for? Score cheap flight tickets to South Korea and turn in to a history buff, learning about the intriguing past of the two Asian countries.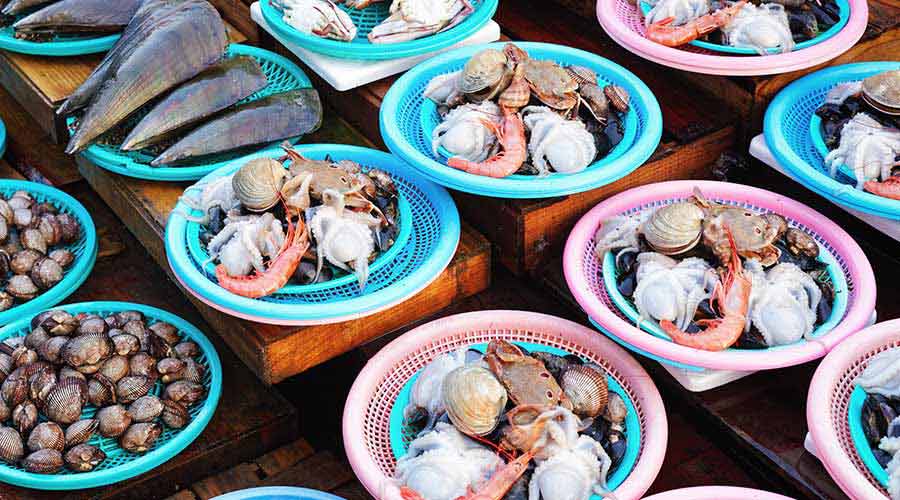 Even though no place in the world can compete with the eminence of the seafood scene in Southeast Asia, it would be a mistake to undermine the culinary fiesta South Korea has to offer to foodies. While Kimchi must already be on your list of things you wish to try here, Bulgogi and Seolleongtang are the other two items that you must not miss. Just trust us on this.
Explore Natural Treasures of Bukhansan National Park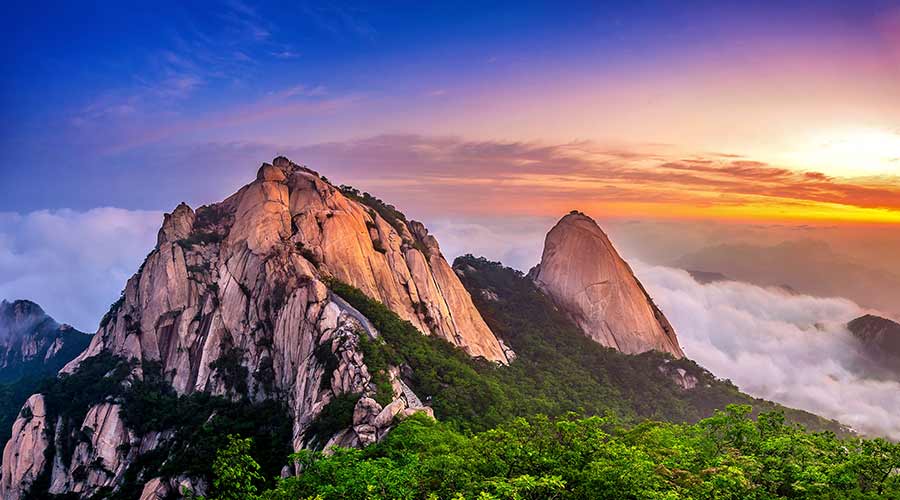 South Korea is bestowed with unrivaled natural spectacles and you do not need to travel too far from its capital Seoul to capture a glimpse of the same. Bukhansan National Park's topography is unlike you would have ever seen. Its giant smooth boulders appear as they would slid down the mountain at any point. Scary but fascinating, we must say. The mountains also present some incredible vantage points to behold the enigmatic city scape of Seoul. Reserve your seat on last minute flights to South Korea now because this is one destination that you should not miss.