"These streets will make you feel brand new, these lights will inspire you! 

Let's hear it for New York!"- sang Alicia Keys in the billboard hit track 'Empire State of Mind' and we all know she described it the best! The sound of "New York" in this track resonates with millions of people who make this city their home, coming with their aspirations, dreams and cultures- all bundled in a box! With such a huge multicultural facade, the city of New York gifts a traveler with the best of tourist attractions, arts, music, and of course lip-smacking cuisine! It has acquired the status of being the top destinations in terms of food, and all thanks to the various eat-outs in the city which suit every possible budget. From the cheapest beef-burgers and tacos available at the numerous food trucks throughout the city, to the luxury gourmet restaurants opened in the city by world-renowned chefs- The Big Apple has it all! We at Lookupfare.com have taken the task of compiling and presenting to you the most popular restaurants of New York, which will suit every sort of budget. You're welcome! Check out cheap flight tickets to New York on Lookupfare.com and embark on an amazing food journey!

The Dutch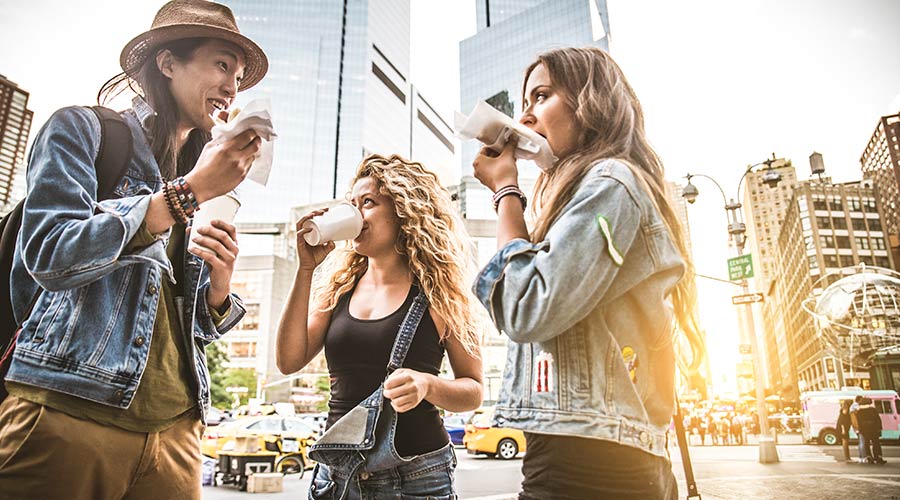 Considered to be a signature, good ol? American restaurant- The Dutch never disappoints. Opened by Chef Andrew Carmellini and his partner, this restaurants serves the best of American cuisine. Make sure to try their steaks, burgers, pastas or the catch of the day which will give you numerous seafood options. 

Location: - 131 Sullivan St., New York.

Lure Fishbar

Located in downtown of Manhattan, the 'Lure Fishbar? is a great restaurants for seafood aficionados. The restaurant has always a good crowd who are seen scanning through the seafood menus. The restaurant serves a wide variety in seafood, from simple fish dishes to dishes which are more complex and are a burst of flavors- like the famous ?Lobster Roll?. Apart from seafood it also serves standard but popular American dishes like Roasted and Fried Chicken. Another favorite of the people visiting Lure Fishbar is their ?Bash Style Burger? which is topped with caramelized onions and a variety of dressings. 
Location: - 142 Mercer St., New York

Spicy Village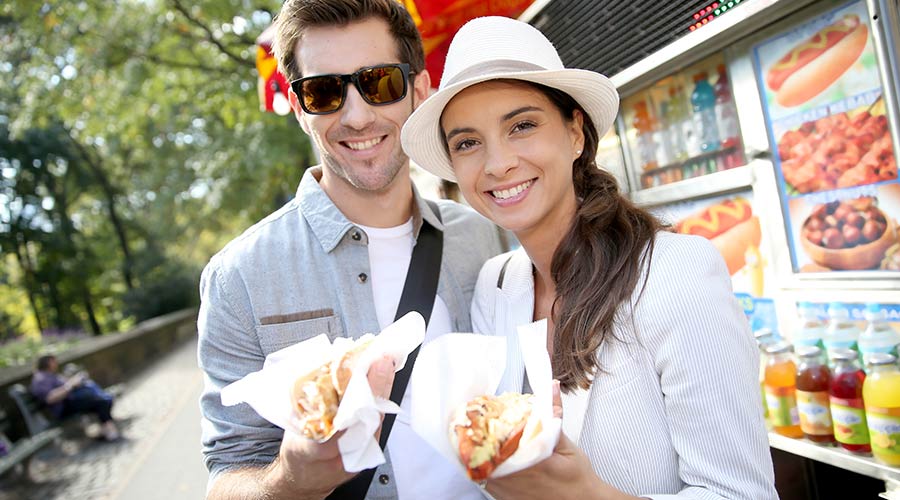 Quite a famous spot for those who wish to fill themselves with delectable Chinese food at unbelievably low-prices. This restaurant, with a matchbox-sized entrance, is quite popular for its authentic Henan-Chinese dishes. This Chinese power-house is run by the couple- Wendy Lian and Ren Fu Li, who are responsible for the widespread popularity of this restaurant. The restaurant does not serve alcohol, but allows you to bring in your own! The most popular dish of Spicy Village is the ?Spicy Big Tray Chicken?- which is a big portion of fried chicken tossed in chili-oil sauce and has a cilantro dressing to balance the spice. Top it up with a portion of steamed rice or noodles, and you are bound to never forget this dish! Other popular dishes are its pancakes and the Spicy Lamb Hu Mei. 

Location: - 68B, Forsyth St., New York.

Superiority Burger

Situated conveniently in downtown Manhattan in East Village, this quaint little burger place is one of the most popular burger places in downtown Manhattan which goes really easy on your pockets. Opened and run by Brooks Headley and his team, Superiority Burger serves the best of vegetarian fast food, especially burgers. Some of the most delectable vegetarian creations of this place, which have been a huge hit, are: Superiority Wrap,     The Charred broccoli salad, and The Sloppy Dave. Make sure to visit this place for some creative vegetarian medium-fast food dishes which would make for an inexpensive yet delicious meal!

Location: - 430 E 9th St., New York.