Who doesn't love mountains? Beholding the sights of snow-capped peaks, alpine lakes and montane wildlife with crisp air whispering a melodious song in your ear? what's there to not like?! Mountains are certainly Mother Nature's gift to mankind; to climb and to admire.  
If you love mountains too, then you, friend, have landed on the right page. Though there are countless hill towns and villages in the world where one can head for a vacation, there are some that have built a repute for being the best. And those are the ones you will find here. So, without wasting any more time, let us get straight to the best mountain vacation destinations in the world. Perhaps by the time you are done reading this post, you may have made up your mind about booking cheap flight tickets and spending time in one of these.
Lucerne, Switzerland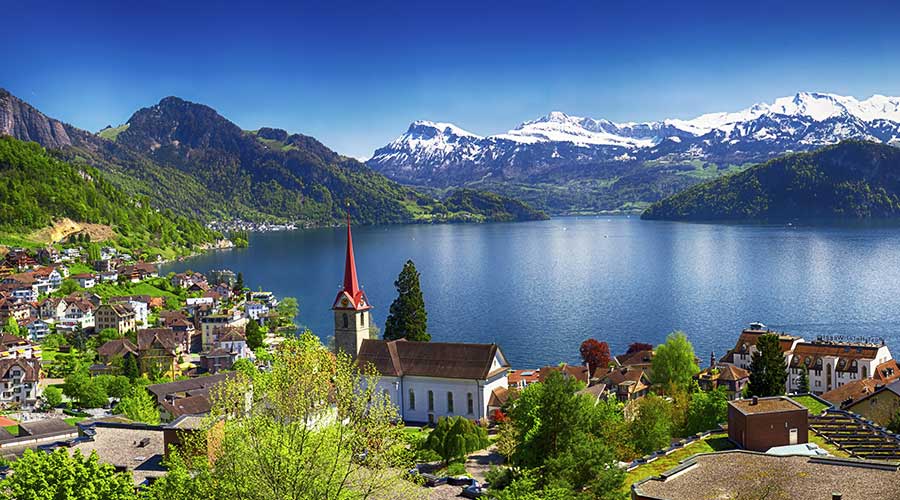 Sitting pretty on the shores of Lake Lucerne amidst the mighty peaks of the Swiss Alps, Lucerne casts a spell on visitors at first sight. Its well-preserved and vibrant Altstadt, which is German for "Old Town," accompanied by the city's medieval architecture and myriad other things to see and do make it a favorite among domestic as well as international travelers. Lucerne gained international fame when the former monarchs of the United Kingdom visited the place more than 150 years ago, and that hasn't changed since. Among the noteworthy points of interest located in and within the proximity of the city are Lion Monument, Kapellbrücke and Swiss Museum of Transport.
Whistler, Canada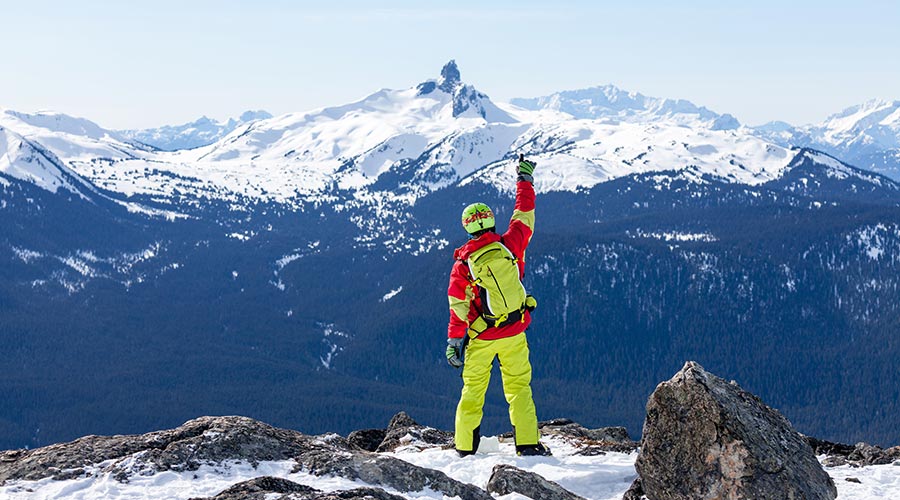 The landscape of the entire province of British Columbia is a dream come true for nature lovers. It is defined by lush forests of pine, mighty snow-clad mountains and giant water bodies. While you can find a number of destinations in the province, none has a charm that compares to that of Whistler. The small town is also frequented by hordes of thrill seekers such as skiers and snowboarders. Not too far from Whistler is Garibaldi Provincial Park which is a treasure trove of regional wildlife and offers umpteen photography opportunities.
Aspen, USA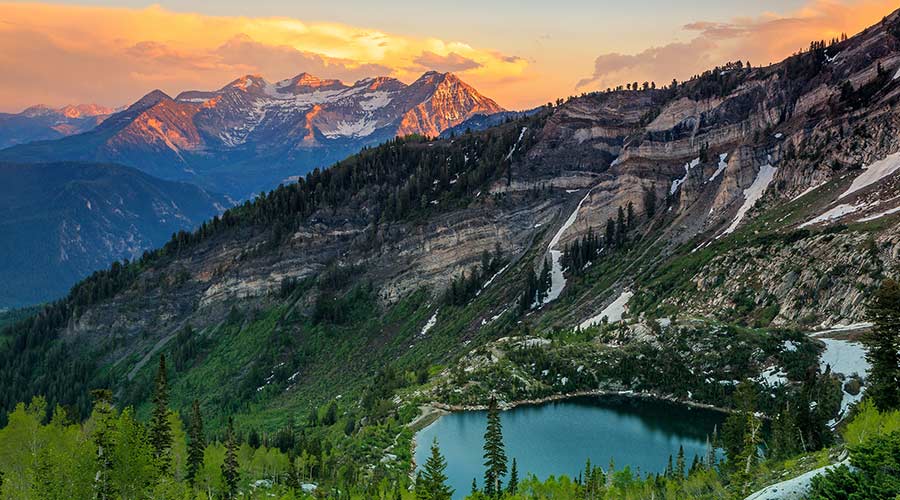 Perched at an altitude of almost 8,000 feet, Aspen lies in the state of Colorado engulfed by the snowy Rocky Mountains. It is a year-round destination which remains swamped with nature lovers and adventure seekers alike. This ski town is also marked with several luxurious boutiques and resorts, giving you a chance to experience a lavish vacation amid the wilderness. You can spend your days navigating the powdery slopes of the area and the evenings, admiring awe-inspiring sunsets. Aspen Music Festival, which is held annually in the city, is a great time for music lovers to plan an Aspen trip.
Lake Louise, Canada
The small hamlet of Lake Louise in Banff National Park in Canada is a surreal place that has been bestowed with bounties of nature. Named after the serene water body, Lake Louise, it is the ideal destination for those who want to spend time in undisturbed tranquility and calmness. But a spectacular scenery is not all that you get when you travel to Lake Louise. The rugged terrain of this marvel of nature as well as its peaceful surroundings make it apt for a number of outdoor adventures. Numerous small and large lakes located close to the village are among the attractions that tourists love to explore.
Kilimanjaro, Tanzania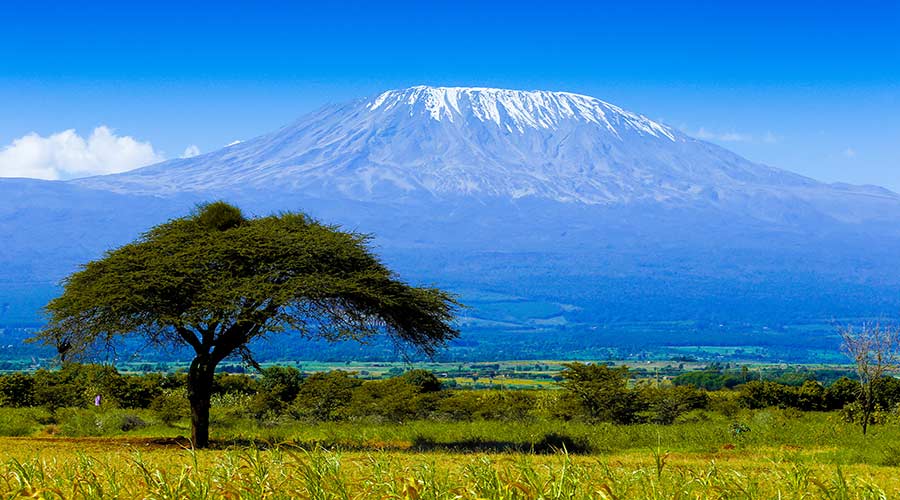 Mount Kilimanjaro, simply referred to as Kilimanjaro, is the highest mountain on the continent of Africa. It is actually a dormant volcano with three volcanic cones, namely Kibo, Mawenzi and Shira. Considered to be the highest free-standing mountain in the world, it presents a magnificent sight to behold. And not just the behemoth, but the entire landscape surrounding it is amazing; brimming with fascinating wildlife, lush greenery and tranquility. This one is a great pick for those who want to admire mountains and also come across the rich wildlife of Africa.
Machu Picchu, Peru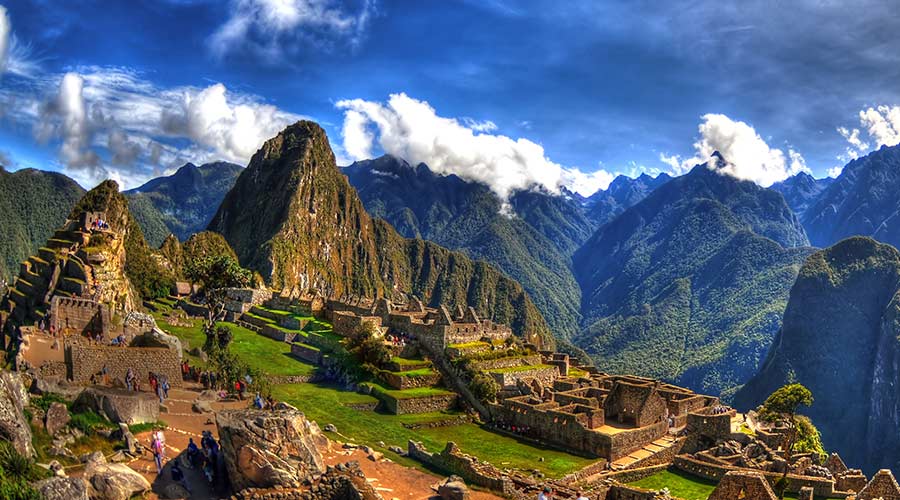 Now this one's for all the mountain loving history aficionados out there. For those of you who are not familiar with it, Machu Picchu is an Incan citadel nestled at an altitude of about 8,000 feet amidst the Andes Mountains of South America. It's the perfect amalgamation of nature and history. You can marvel at the soaring cliffs and mountains of the region and also admire the centuries old edifice which is nothing short of a masterpiece. The historical significance of this place has also earned it a spot on UNESCO World Heritage Site list.
St. Moritz, Switzerland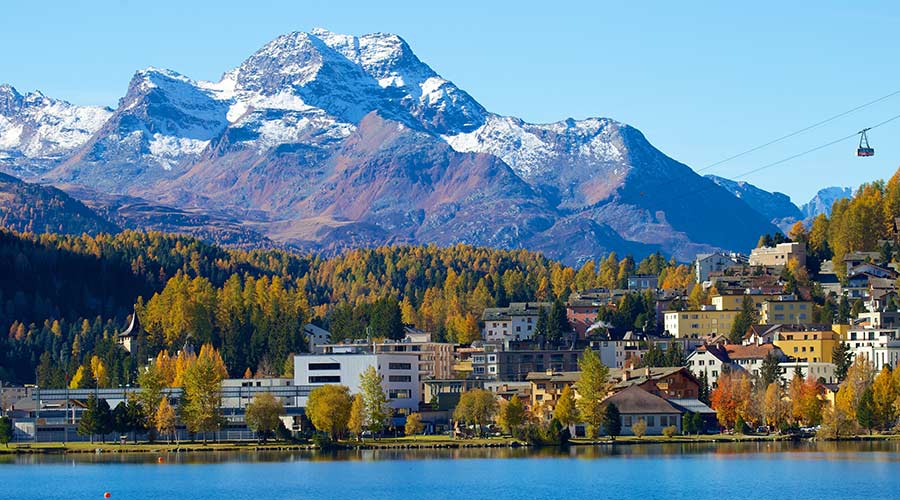 It must not be surprising to anyone that more than one destination from Switzerland - the landscape of which is dominated by the Alps ? grace this list. Now, St. Moritz may be famed as a luxurious ski resort, but it is way more than that. The area became famous after hot springs replete with minerals were found here a long time ago and since then it has been enjoying all the attention. The splendid destination has been visited by several royals and celebrities for more than 150 years. You must be wondering what lured them to this part of the world. Well then, book a cheap airline ticket and find out.
Hallstatt, Austria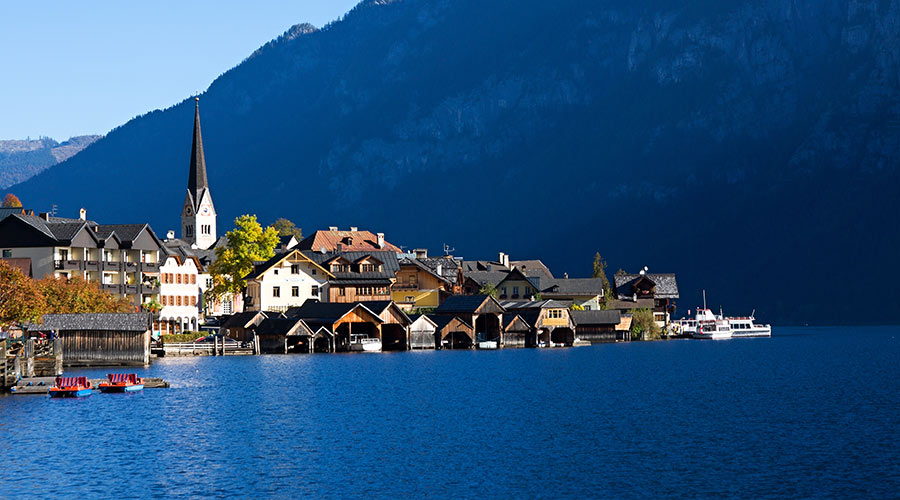 Overlooking the eponymous pristine lake, Hallstatt is a small village which boasts being a part of UNESCO World Heritage Region. Only accessible by boat or a hike up until the 19th century, Hallstatt which has a population of just a few hundred people is now thronged by solitude and peace seekers from near and far. Flanked by soaring green mountains, the village also piques the interest of visitors with its Late Baroque architecture, the style in which it was rebuilt after a fire destroyed all the timber buildings in 1750.
So, these are the best destinations in the world if you feel like witnessing unscathed gorgeousness amidst mountains. Have you been to any of these? Which one would you like to explore first? Use the comment section below to let everyone know.