After winding up the hassles of planning the perfect wedding, couples look forward to spending some quality time together and commemorate their status of "newlyweds." Honeymoon marks the beginning of a couple's new life as they embark on a journey of marital bliss. There is no dearth of idyllic destinations in the world where a couple can enjoy the honeymoon of their dreams. However, there are some places that offer a honeymoon experience like no other. Book airline tickets and get ready for an unforgettable romantic escapade in any of the following spellbinding destinations.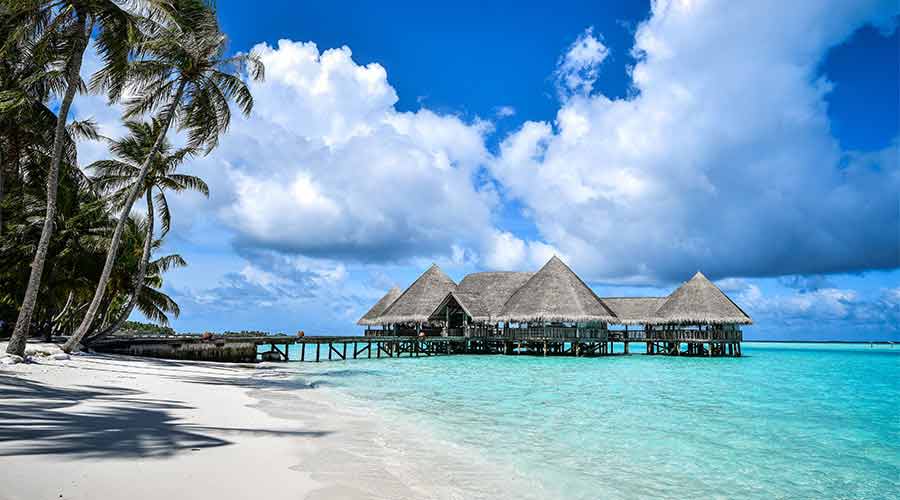 The Maldives, or as the natives call it, Dhivehi Raajje, is an enchanting archipelago of more than 1200 coral islands amidst the glittering waters of the Indian Ocean. If your idea of honeymoon involves walking hand in hand on a secluded white beach or lazing around in your room with a view of the turquoise waters, then this South Asian country is a great option.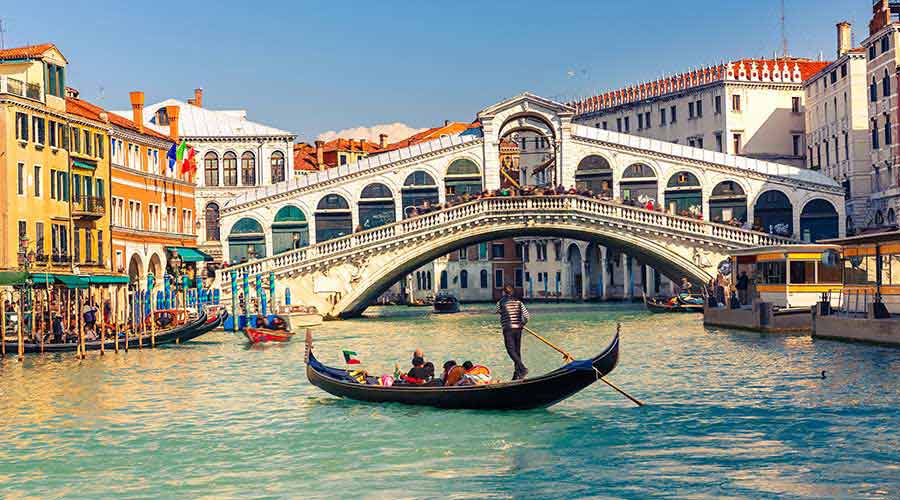 Venice is a postcard destination for a honeymoon. Whether you seek to capture breathtaking sights, admire historical landmarks, experience a beguiling culture or sample the delectable Italian fare, Venice gives you a chance to do all that and so much more. This magnificent coastal city in the north-eastern part of Italy is characterized by its unique landscape of more than 100 islands intricately carved by stunning lagoons.  
No list of top honeymoon destinations in the world is ever complete without the mention of Paris. After all, the French capital is dubbed as the "City of Love" for a reason. The backdrop of Eiffel Tower, The Louvre and Place de la Concorde will make you fall head over heels for your partner one more time. If you are a romantic at heart, then do not forget to take your partner to the Temple of Love to spend some time watching the majestic sunset.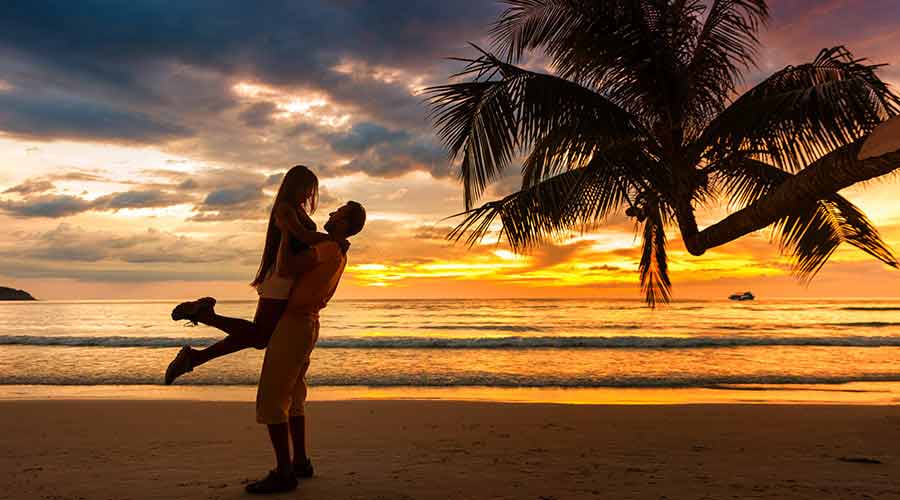 The Indonesian island of Bali is a realm of verdant volcanic mountains, vast rice paddies, sun-kissed beaches and sparkling coral reefs. The sheer natural splendor of this island is enough to soak you in love and romance. When you get tired of gazing at picturesque sights, which you surely never will, you can go for an adventure together to experience an adrenaline rush.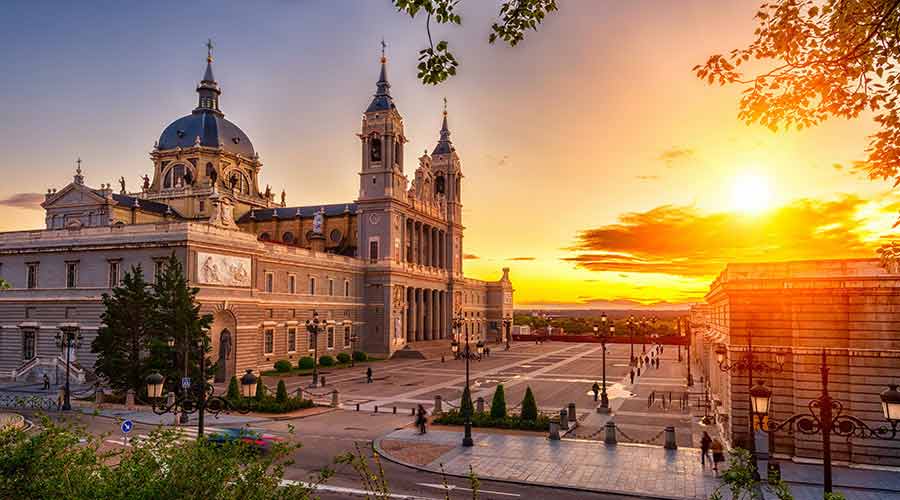 The Spanish capital- Madrid - is famed all over the world for its bustling plazas, grand palaces and a plethora of other iconic monuments. The awe-inspiring Spanish architecture, mouth-watering cuisine and roof-top bars will present a perfect setting for romance.      
Bora Bora, French Polynesia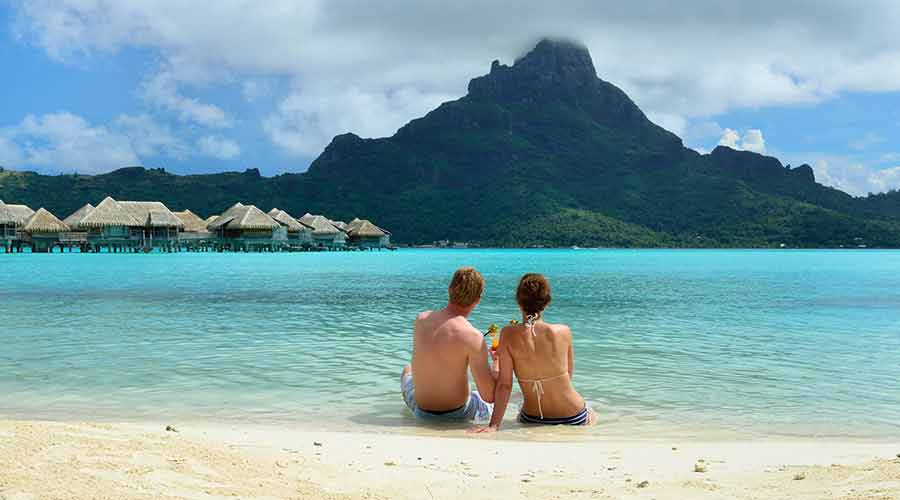 Defined by luxurious resorts, white beaches, enchanting corals and lush greenery, Bora Bora seems like it was made by God keeping couples in mind. Imagine a sight of turquoise waters sprawling as far as eyes can see and lush mountains adding to the allure, that?s Bora Bora for you. Check for best flight deals and get ready for an easy breezy honeymoon in the Pacific.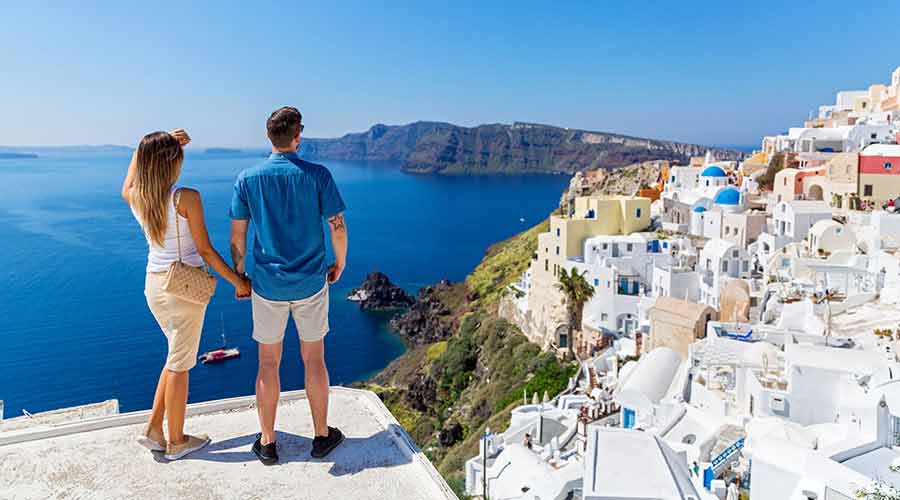 Amongst all the gorgeous Greek islands, the one that draws tourists the most is Santorini. Cliffs soaring out of the emerald sea, crowned by white-washed buildings make for a brilliant sight. From history and culture to natural spectacles, Santorini has everything that makes for a delightful honeymoon.
You can book cheap flight tickets online and enjoy an amazing honeymoon to any of the above-mentioned destinations.