Backpacking is a soul stirring experience that is not for the faint hearted. The prime pre-requisite is the banishment of luxury and that does not come easy. To embark on an endeavor like backpacking, one has to make room for flexibility with plans, rough it out, manage with meagre resources, deal with uncertainty and keep finances in check. However, all this eventually perfects with experience. So, don't back down on obstacles encountered on your first expedition. Toughen yourself up and book last minute flights because backpacking is the ultimate way of exploration.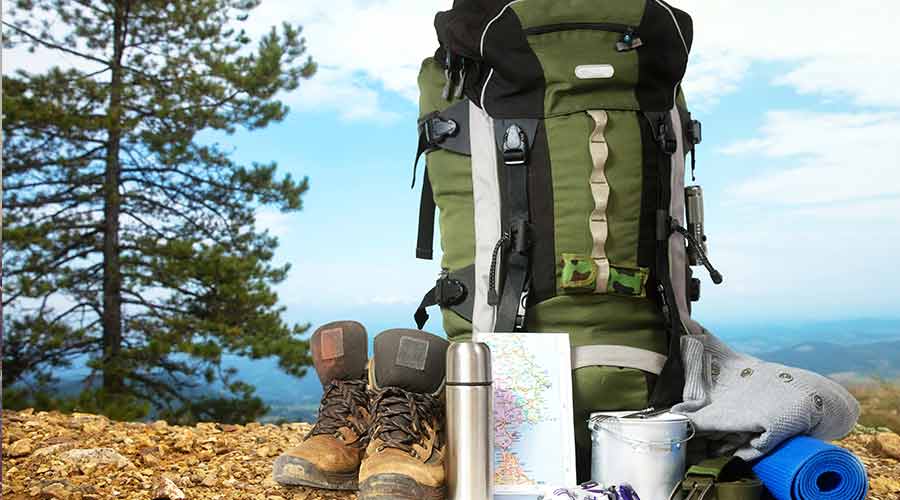 Backpacking will end up changing your perspective. You will witness things that you never thought you would, come across beautiful people, get up close and personal with varied culture, make memories that will never fade and learn things about yourself that never surfaced before. Yes, backpacking does that you. So, grab cheap airline tickets and heed to our tips for your first-time backpacking.  
Invest in a good backpack
The best travel mate you will ever have is your backpack, so choose wisely. Ensure that your backpack has adequate spacing, multiple compartments, necessary padded straps, lockable zippers and the ability to withstand harsh climatic conditions. Be picky.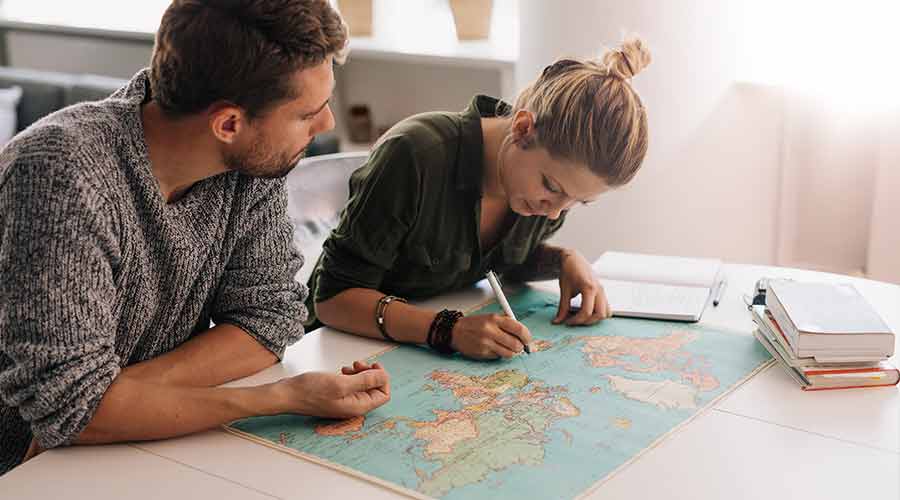 Mark your routes
It's good to be a thrill seeker but it's better to be aware. So, know your route and be informed about what lies ahead of you. Do the research extensively to evade uncalled-for situations.   
Pack only the essentials
The wardrobe will confuse you but look beyond. Pack minimal and necessary clothing, do not over- pack. Every pair of clothing adds to the weight, so be watchful of what you pack.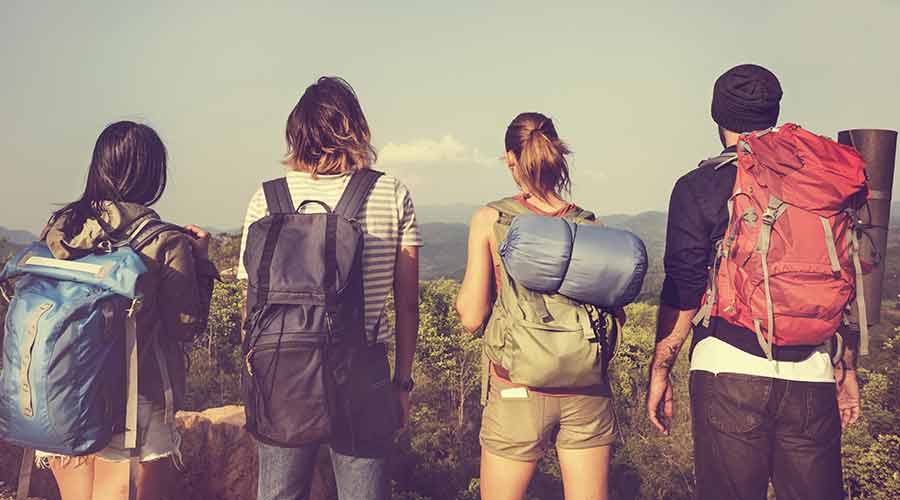 Travel with a companion
Solo backpacking is surely exciting but having a company to explore with on your first backpacking trip is better. A companion will boost up your spirit when traveling lows strikes- oh yes, they do! 
Don't crunch too many places
Plan out a schedule that will give you ample time to explore a place in all its details. Trust us, two days is never enough time to know a place. Sketch out a plan that introduces you to local folks, traditional cuisine, culture and places not featured on Google.
Watch as you pay
Your first backpacking will not wind up in the estimated budget. But that's okay because it will drive you to look for ways where you can cut down on those extra pennies. Give it some time and you will gradually learn all the backpacking hacks on saving money.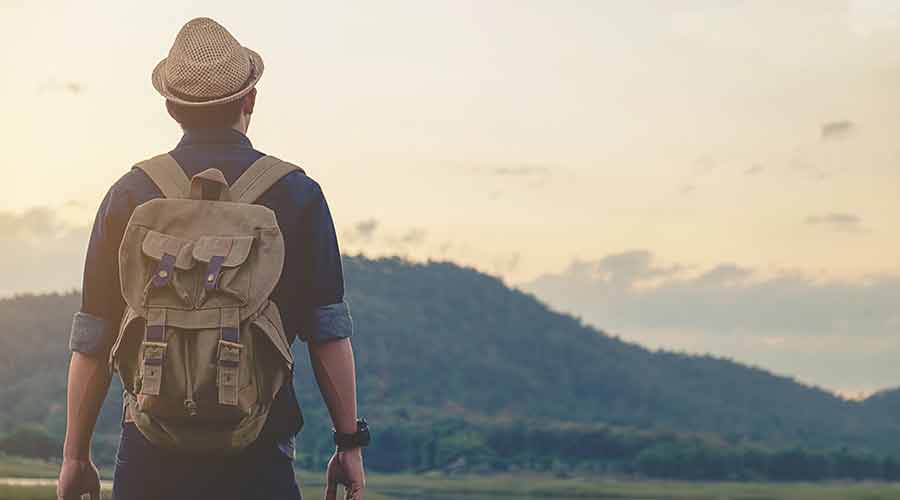 Keep your anxiety in check
Backpacking will never be a cake walk; it is not supposed to be. You will have experiences of all kinds. You will face unfortunate situations that may trigger panicky states. Learn to take charge of situations and keep your anxiety at bay.
Don't be naïve
Traveling exposes you to all - the good, bad and ugly. Keep your wits about what is going around you. Be vigilant of your surroundings and your fellow mates. If your instincts alarm you to stay away from certain place or people, do not turn a deaf ear. You are your own savior through the unknown.