Talk about the "Most Scenic Drives in the World" and you can never skip the mention of the Pacific Coast Highway. Hordes of people from near and far flock to the western coast of the United States of America every year to immerse themselves in a surreal ride through one of the most stunning landscapes of the planet. Beginning near California's border with Oregon, the gorgeous route makes its way down to San Diego near the Mexico-United States border.
The hundreds of miles translate in to hours of drive past panoramic vistas of the Pacific, coastal villages, bustling metropolises, unspoiled natural landscapes and more. If you are contemplating a road trip on this magnificent route, then prepare for the time of your life. Though the ride is majestic, irrespective of the direction of your drive, north or south bound, it is typically recommended that you begin from the north and drive south so as to behold unscathed views of the coast and the ocean while driving on the right side of the road.
Another important thing to take in to consideration is where to start your trip. Though the typical Pacific Coast Highway road trip means a ride on California's iconic Highway 1, you can stretch it out to Oregon or maybe further north to the state of Washington. So, pick the route that floats your boat. But after you have zeroed in on the route, comes the difficult part, which is - where to stop on this road trip? The Pacific Coast is dotted with some incredible stops and that's what makes it a difficult task. But here are the best that are hard to miss.
San Francisco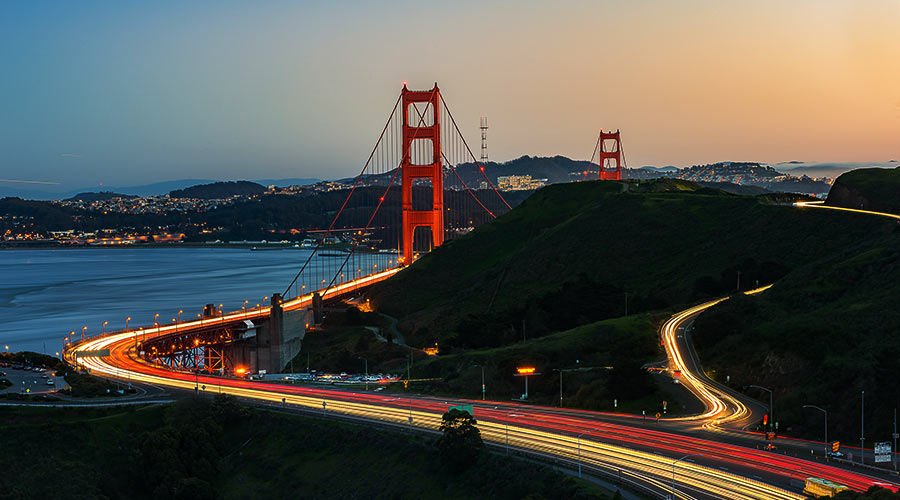 In case you are not embarking on this enthralling road journey from the Golden City, then do not skip it on your drive. Just steering on the famed Golden Gate Bridge is reason enough to rent a car and zoom to the Fog City. And while you are here, do not miss out on clicking a few cool snaps with sea lions at Fisherman's Wharf and relishing a piping hot cup of coffee at Union Square.  
Malibu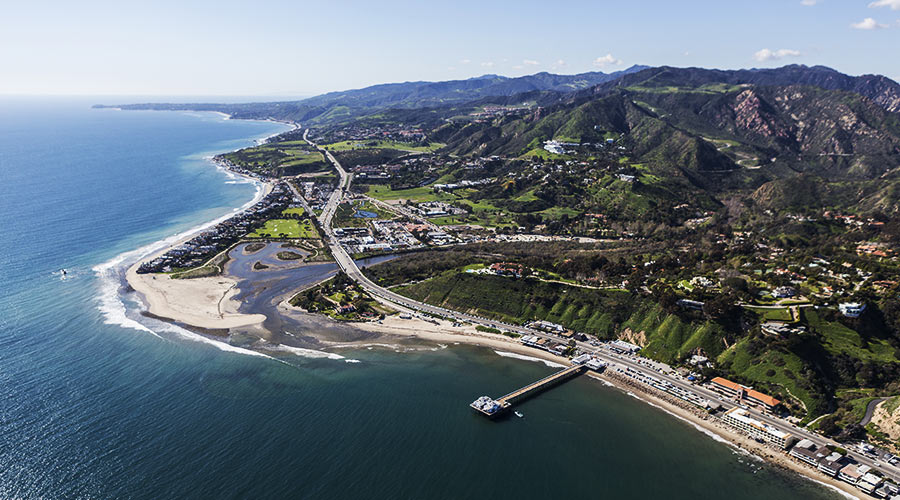 A short drive from Los Angeles is Malibu which is most famous for the celebrities who call this place home. But that's only a fragment of what this city has to offer. Its velvety beaches are just perfect to lounge on or play in the waters of the Pacific. You can also step in to a local restaurant to gorge on a lavish meal. Just take some time out from your trip to take a stroll on the streets and you might just come across your favorite celebrity. We can at least be hopeful, right?!;
Los Angeles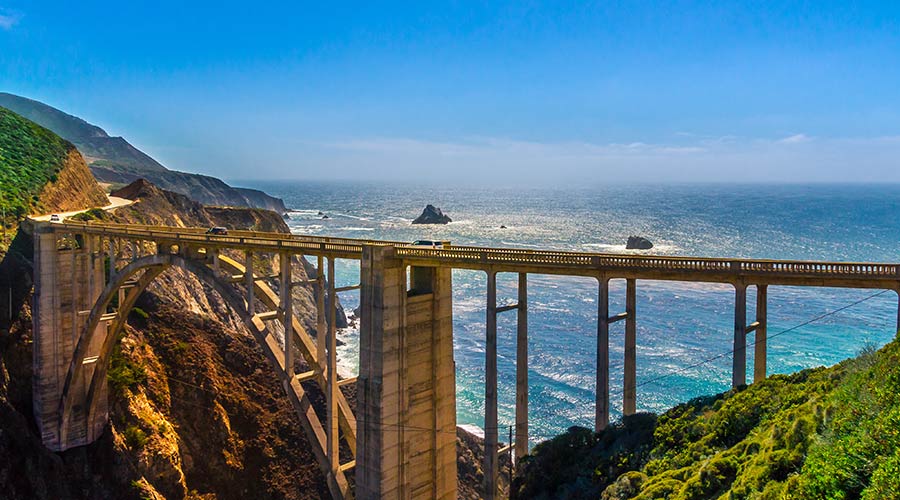 The sprawling city at the heart of Hollywood is a dream destination for many. And if you get the chance to visit it, no matter how many times you have been here before, it is not to be missed. Click a few pictures of the Hollywood sign, take a stroll on Rodeo Drive or head over to Griffith Observatory for some stunning views of the cityscape. It is also a foodies' delight with several well-known restaurants nestled in its heart.
San Simeon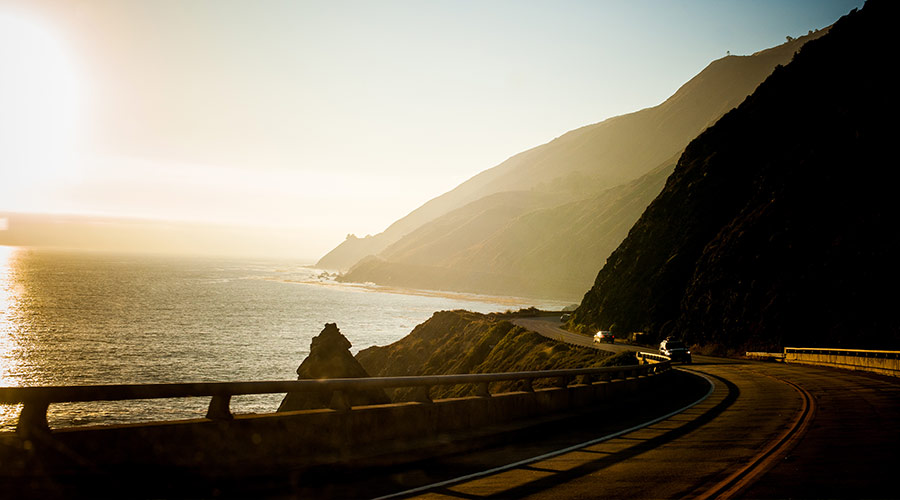 The small town of San Simeon would otherwise be unknown if it wasn't for the hundreds of elephant seals that migrate here every year. Another thing that makes this town worth your time is the splendid Hearst Castle perched atop The Enchanted Hill. The plush castle is more of a museum where you can catch glimpses of a royal lifestyle.
Monterey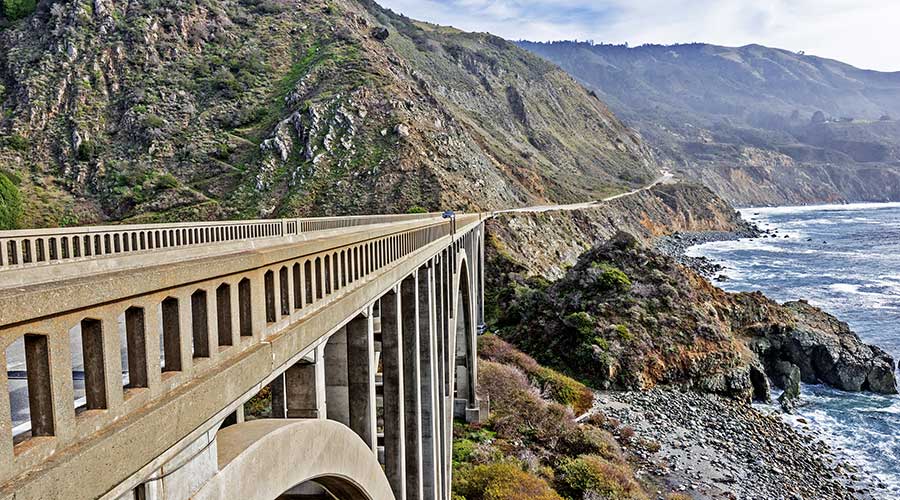 Calling Monterey one of the most underrated tourist destinations in the state of California would not be an exaggeration. It is a rugged coast defined by the turquoise Pacific Ocean fringed by a rocky shore. If the awe-inspiring views coax you to stay the night, then go for it because there are plenty of hotels in Monterey offering a holistic stay. And if you plan to spend some time in the city, then do pay a visit to the renowned Monterey Bay Aquarium and Pinnacles National Park.  
Santa Cruz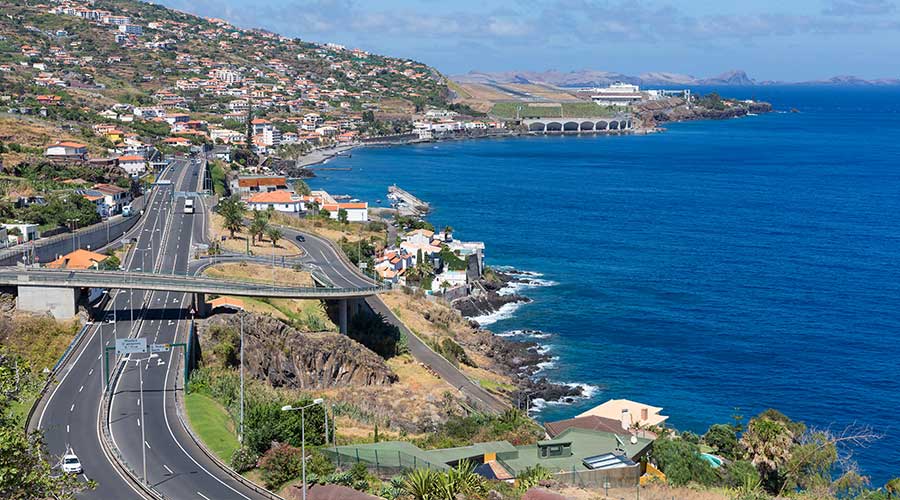 Do not mistake Santa Cruz for any drab city. It's completely worth a visit. For your next vacation, book flight tickets and spend a few days at this beautiful city. So, if you are getting a chance to soak in its quaint environs, then do not miss this chance. And if you are a fan of vintage rides, then make your way to the Beach Boardwalk amusement park and indulge in decades-old games and rides that you enjoyed as a kid.  
San Jose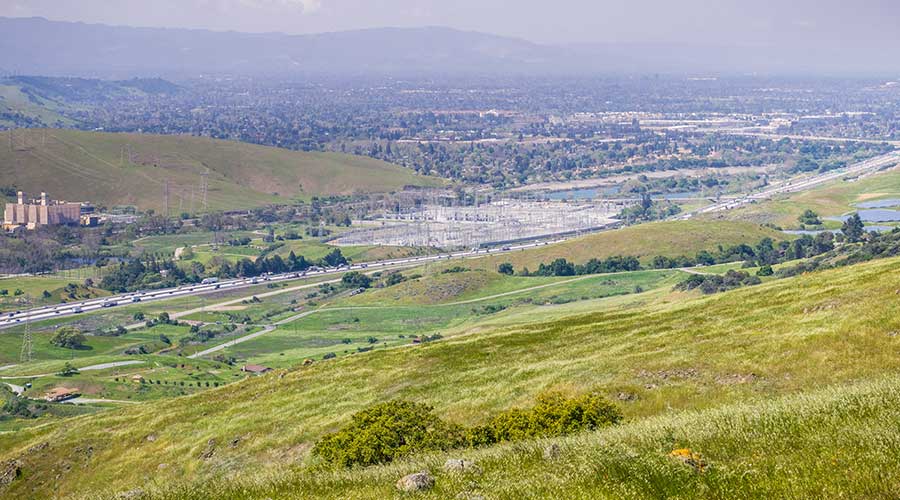 San Jose is mostly known for being the home of numerous technology giants. But there's more to San Jose than what meets the eye. Nestled amidst soaring cliffs, it is a storehouse of art, architecture and history. There is no dearth of fascinating places to see and admire here. Therefore, an overnight stay is recommended. The city is also dotted with galleries and museums that make it worth a halt on your enthralling excursion.
Pigeon Point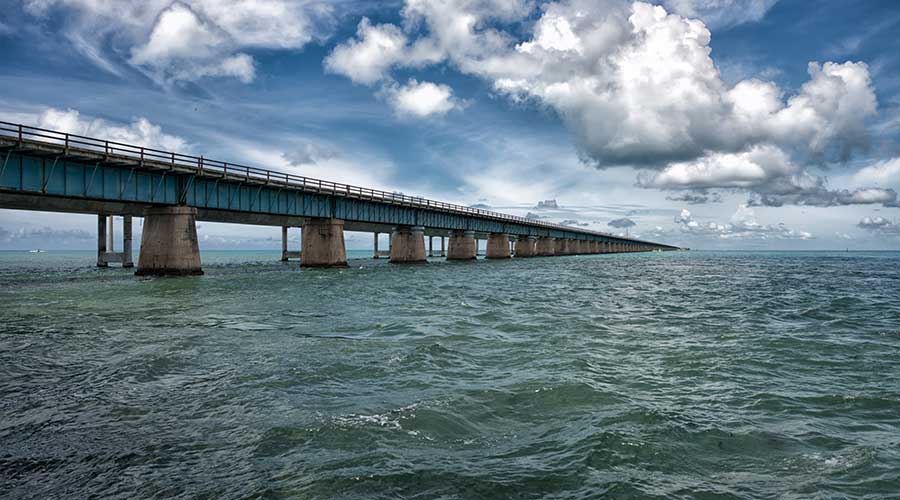 Pigeon Point is picturesque in every sense of the word. The tallest lighthouse on the Pacific Coast of the United States of America overlooking the vast ocean from the top of a small cliff makes for a breathtaking sight. A few pictures taken here will surely make your friends on social media platforms envy you.  
Santa Barbara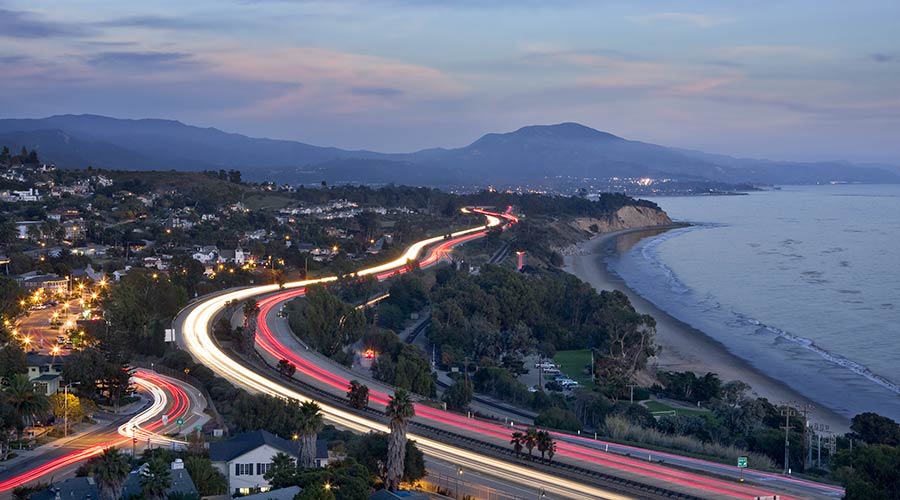 Set against the spellbinding backdrop of the Santa Ynez Mountains, the city is known for its Spanish colonial heritage. It is also a paradise for every wildlife enthusiast as it houses the celebrated Santa Barbara Zoo - a 30 acre facility where you can get up-close and personal with about 500 animals representing almost 150 species.
Now that you know everything you need to about the Pacific Coast Highway road trip, stop delaying the adventure. Board a last minute flight to California, rent a car and zip, zap and zoom through the enchanting landscapes that are sure to win you over for life.