Halloween is just round the corner and I cannot keep calm. It's one of the festivals I enjoy thoroughly. I mean, what's there to not like about Halloween. You can dress up as your favorite character and nobody is going to mock you. Instead, you'd be cheered on for being dressed that weirdly. Kids can munch on their favorite candies and nobody scolds them for having too many. I mean, what is too many candies anyway? Also, you can scare the hell out of somebody and it'll not be met with resentment but laughter. However, make sure you do not go too far when it comes to the jump scares.
Keeping with the customs of Halloween, people decorate their homes with the spookiest things ever. And when we talk of Halloween décor, how could I not mention the jack-o'-lanterns. Pumpkins carved to add to those eerie vibes. Oh Halloween, come soon!
Halloween has its roots in the Samhain festival of the Celtics that dates back thousands of years. It started off with celebrating the change of seasons and the belief that the world of the dead can permeate in to our living realm easily on that very day. While all that still carries significance, Halloween today is a joyous celebration of togetherness. It's about meeting friends and family and having a blast. But, it doesn't always have to be that way. Two years back, I took a trip with my closest pals on Halloween to a spooky destination. Trust me when I say, it was the best Halloween I have ever celebrated. And, you should also give this eccentric holiday a whole new meaning by traveling to far off spooky destinations scattered all around the world. Wouldn't it be too great a fun? Book flight tickets and explore the various places in the world that are going to give you that spine-chilling edge to Halloween.
Bran, Transylvania, Romania - Bran Castle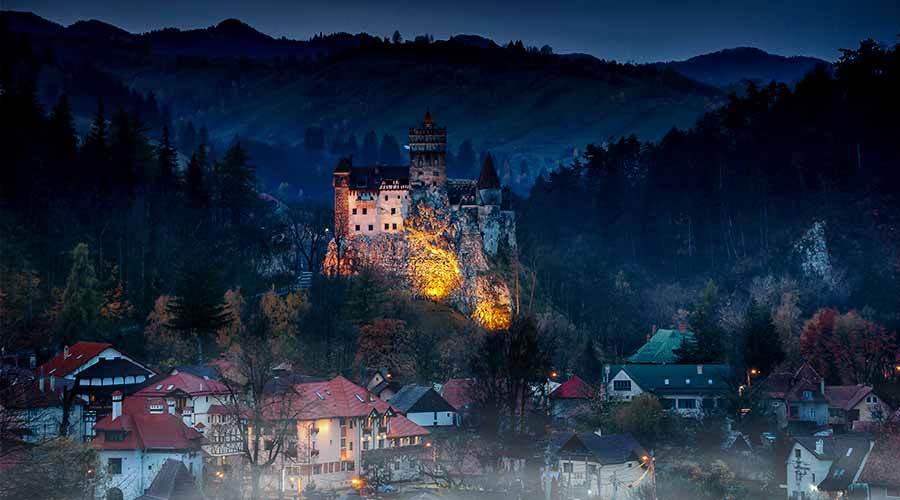 Transylvania is known to be a land of mysteries with endless folklores about vampires and werewolves. And when such ghastly characters call Transylvania their home, celebrating Halloween here shall be, well, AMAZING! To feel the chills, you should definitely explore the Bran Castle. A striking fortress with Gothic architecture, Bran Castle sits atop a hill with snowcapped mountains as its backdrop. The castle is believed to be the inspiration behind Bram Stoker's Dracula's Castle. While the castle looks splendid round the year, Halloween is when it's at its best. Why? During Halloween, join any tour to explore the castle to unravel its mysteries and myths. A walk through the dimly lit staircases, pitch dark underground passages and rooms that comprise of centuries old torture tools shall strike terror in your heart.
Fremantle, Australia - Fremantle Prison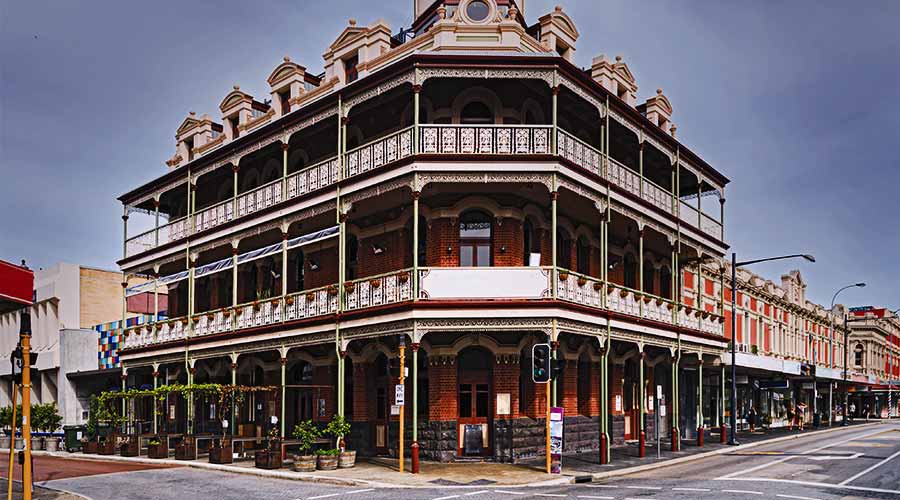 Australia has its fair share of ghostly stories and spooky instances. It's a beautiful country to visit. However, one more thing it's also known for and that is being home to prisons and psychiatric asylums. And, one place that shall greet you in all its eeriness is the Fremantle Prison. Living up to its repute of being an infamous building in Australia, setting out on a ghostly adventure on Halloween shall be the best thing to do. With just light emanating from a lantern to guide you through the prison, this deserted place is sure to stir fear in you. You can explore the prison which was once a witness to the ruthless riots and merciless executions. Also, make sure that you keep close with your co-travelers as those who inhabited the prison in the past still seem to wander about aimlessly in the prison.
New Orleans, Louisiana - French Quarter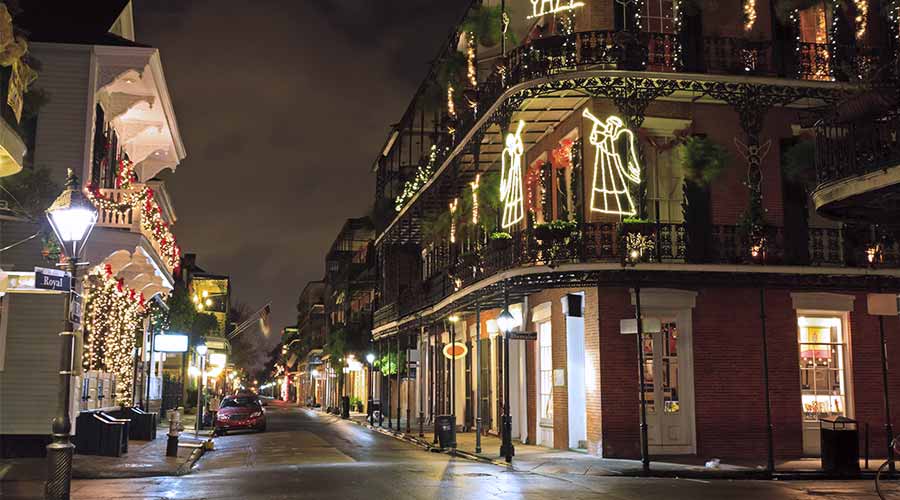 The French Quarter is one of the most vibrant places in downtown New Orleans. It's a placed speckled with the most hip and happening nightclubs, bars and restaurants. Just ambling through it shall infuse you with a renewed energy. But, what many do not know about it is that this very French Quarter is extraordinarily supernatural. Tour around the French Quarter during the day or if you can brave the petrifying creepy silence of the night to unveil the secrets nestled in every nook and cranny of the neighborhood. You will learn about treacherous murderers, sinful socialites, loathsome voodoo queens and the unnamed negative energies. But, make sure you maintain a pin drop silence as you walk past the St. Louis Cemetery No. 1 which is known to be the resting place of the most frightening spirits of the city.
Prague, Czech Republic - Old Town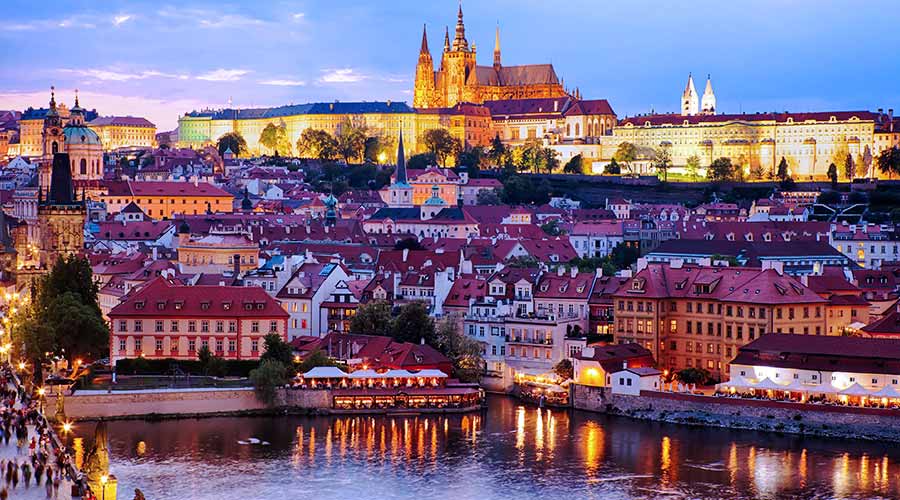 Prague has a fairytale charm to itself. It looks pristine with all the grace exuded by medieval castles and hypnotic landscapes. Considering all this, it would be a little hard to believe that the city has a dark side too. But truth be told, Prague doesn't play second fiddle to any city in terms of its supernatural history. Saunter through the Old Town leaving the buzz of the nosy tourists behind and enter the world of the unnatural. The guide shall essay to you all the horrific tales of treachery, demonic possessions and abominable deaths. And, what makes it all this nerve wrecking is the fact that as you listen to the stories, you might be at an elbow's distance from the restless spirits who still take to the streets to go about their daily business of scaring humankind.
Salem, Massachusetts - Downtown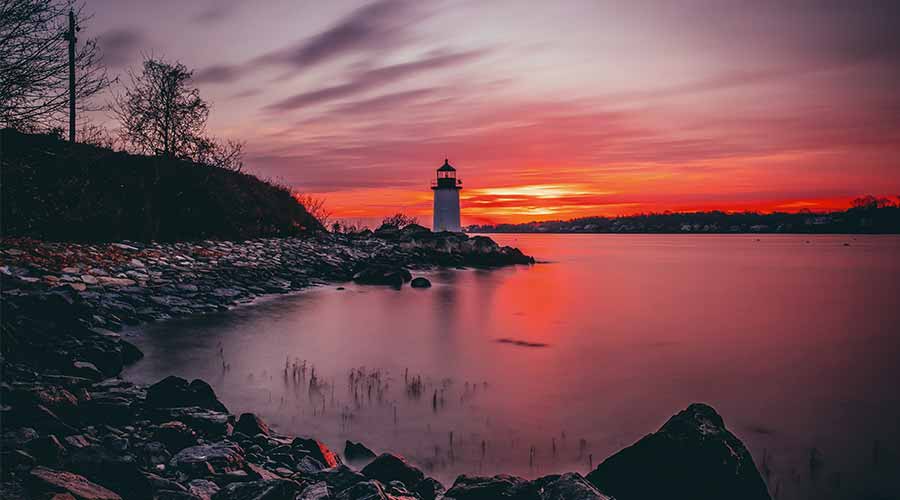 If you want to delve in to the true Halloween feels, there is no place better than Salem, Massachusetts. Since its early days, the city has been regarded as the playground of witch trials. And by early, I mean as early as 1692. If that time period is to be taken in to account, just wonder how many mysterious beings would be wandering in the city till this day? Scary, right?! With the passage of time, however, the city has come to be less feared of the unknown. But, it won't do away with its image of being weird. Therefore, it hosts what can be called "America's biggest Halloween party" - a month long extravaganza of nonstop parties, events, parades and reenactments. If you aren't the party kind, well, you can take a ghost tour of the downtown area and have fun exploring sites that are still haunted by the innocent men and women who were victims to the moronic witch trials. Hop on a last minute flight this Halloween to Salem and have a great time.