Famous for its scenic landscape, stunning beaches and dazzling carnival, Rio de Janeiro is one of the most popular tourist destinations in the Southern Hemisphere. Portion of the city has also been designated as World Heritage Site. Let's explore some of the most popular points of interest the city offers.
Copacabana Beach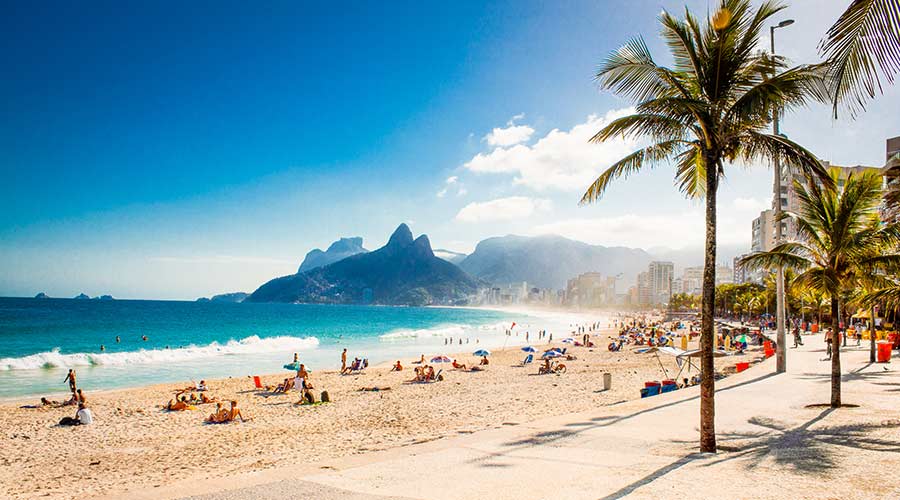 Copacabana is one of the most eclectic districts in Rio, offering limitless attractions for the locals and tourists alike. Home to over 150,000 residents, the area is dubbed as a city itself. The gorgeous beach, landmark towers, celebrated nightclubs, gourmet restaurants and the beautiful sidewalk are the primary reasons that lure visitors from all across the world to Copacabana. The area is also one of the most popular sites in the world for celebrating New Year's Eve; the celebration draws over 2 million party lovers from all around the globe.
Sugarloaf Mountain
Standing tall at over 1,200 feet, Sugarloaf Mountain offers some of the most picturesque views of Rio de Janeiro from the mouth of Guanabara Bay. The mountain plays host to over a million tourists every year who visit to savor the splendid views of the nearby beaches, forests and mountains. There is a cable car service that takes the visitors to the mountains. The best time to explore the mountains is said to be at the sunset.
Christ the Redeemer (Cristo Redentor)
Built in 1931, Christ the Redeemer is an iconic Brazilian landmark located at the summit of Mount Corcovado. Standing tall at almost 100 feet, Cristo Redentor is a huge statue of Jesus Christ sitting atop a pedestal square stone at about 27 feet of height with arms stretched horizontally spanning about 93 feet. It is the largest Art Deco-style sculpture in the world. There is also a small chapel built in the base built in 2006 to commemorate the 75th anniversary of the statue.
Rio Botanical Gardens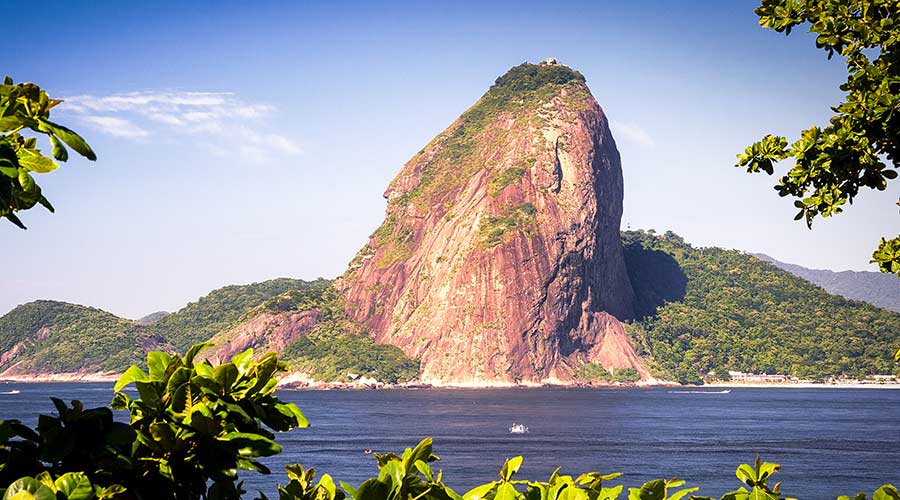 A promised land for the fauna lovers, the Rio Botanical Gardens is a true ecological sanctuary where you can spend an entire day savoring the breathtaking views of this beautiful lush garden. The facility features over 8,000 species of plants alongside a scientific laboratory. Pau-brasil trees and the Royal Palms are dubbed as the symbol of the gardens and the site has also been designated as a UNESCO biosphere reserve.
Maracana Stadium
Football is by far the most popular sport in Brazil and Maracana Stadium is amongst the most prominent landmarks in the city. When the stadium was originally built in 1950, it boasted of a seating capacity of near about 200,000 people. However, keeping the safety of the spectators in mind, the stadium was reconstructed and presently it can accommodate approximately 80,000 visitors making it the largest soccer stadium in South America.