Ok, we know you love winters. And, no matter how much you enjoyed sledging through the snow, sipping hot coffee and dressing up all fancy in those swanky boots & overcoats, winter is drawing to a close. But, we don't have to be sad. Let's get real. We're about to say hello to the favorite time of the year. Oh, yes! Spring is knocking on our door and we must welcome it with arms wide open.
The soothing wind that carries the crispness of the fading winter, the fragrance of the blooming flowers, the splash of greenery and colors, the let's-go-travel kind of weather- oh, spring! You're a wonder. And, how could you escape its charm. So, before the summer season digs its nail on you with sweltering heat, book airplane tickets and head over to celebrate the splendid spring break.
Cotswolds, England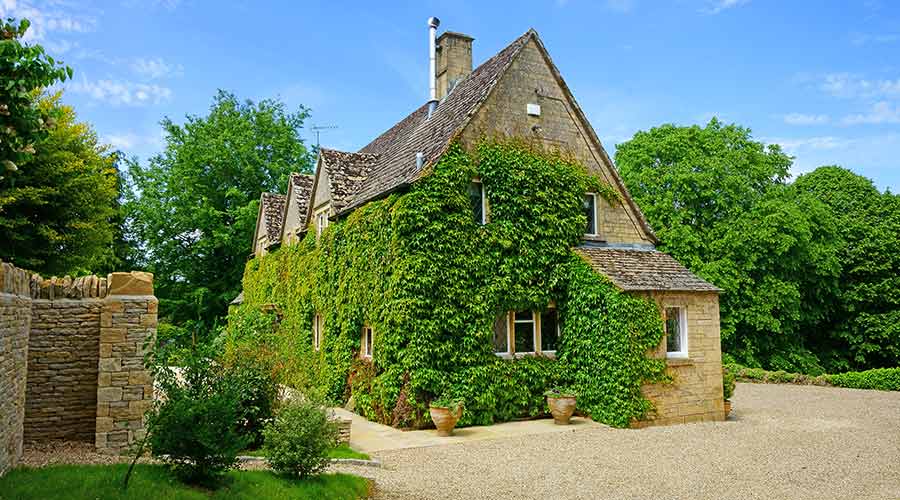 To be honest, every season in Cotswolds will please your aesthetic senses. However, spring has its own appeal. The sight of adorable lambs flurrying through the green pastures is just how we imagine a countryside to be. And, Cotswolds attests to our imagination. Daffodils, magnolias and primroses dotting the landscape give a romantic and tranquil vibe to the place. Famed for rolling hills, scenic meadows and cobblestone streets, this place in South England is all things fairytale.
Charleston, South Carolina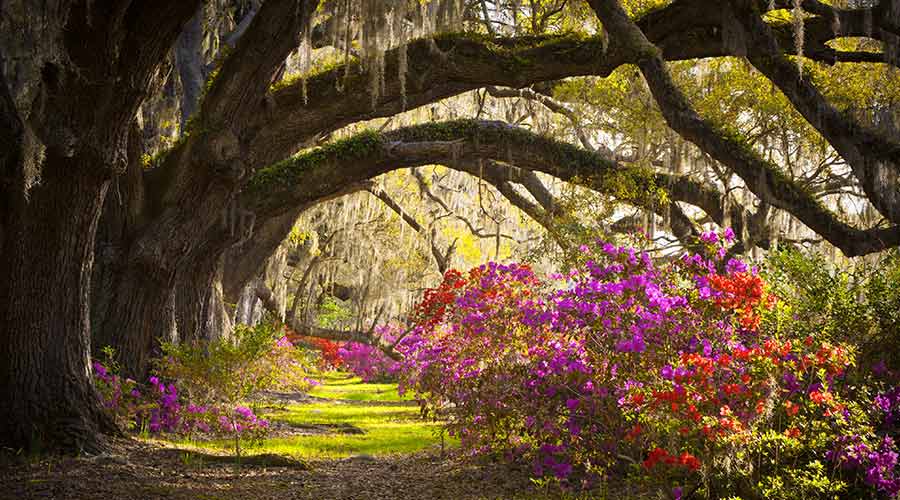 Spring glorifies the beauty of Charleston manifolds. The blooming flowers set ablaze the city in vibrant colors. You cannot help but fall in love while walking under the canopy of magnolia trees. The sight of vintage houses decked with brightly colored azaleas is nothing like you must have seen before. Grab a seat in any of the cute side walk cafés and let the charm of the city work its wonder on you.
Wye Valley, Wales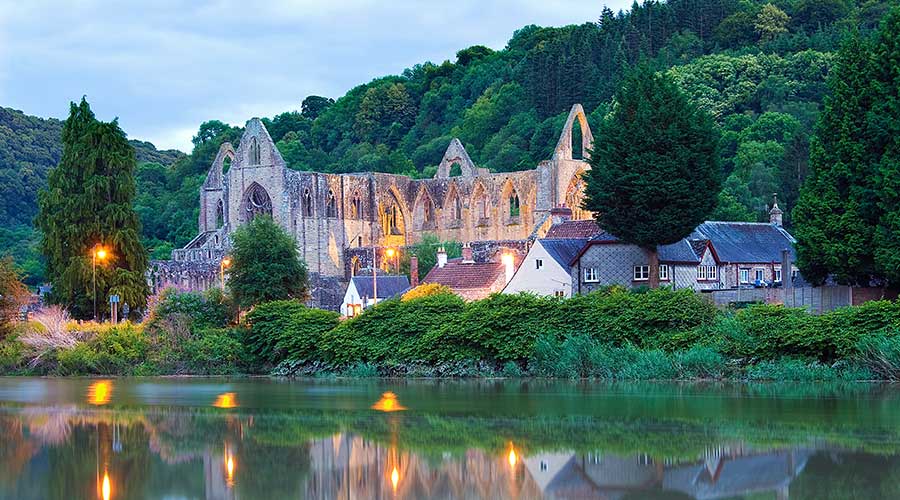 Wye Valley is one of those places that bring the dormant writer, poet and artist in everyone alive. Especially in spring, the valley surpasses any set standards of beauty. When the first buds are ready to burst to life, you cannot help but admire the paradisiacal realm that this place becomes. The Wye River slicing through the valley is just perfect for kayaking and canoeing. Few of the castles and its remnants adorning the area add rustic ethos to it.  
Kyoto, Japan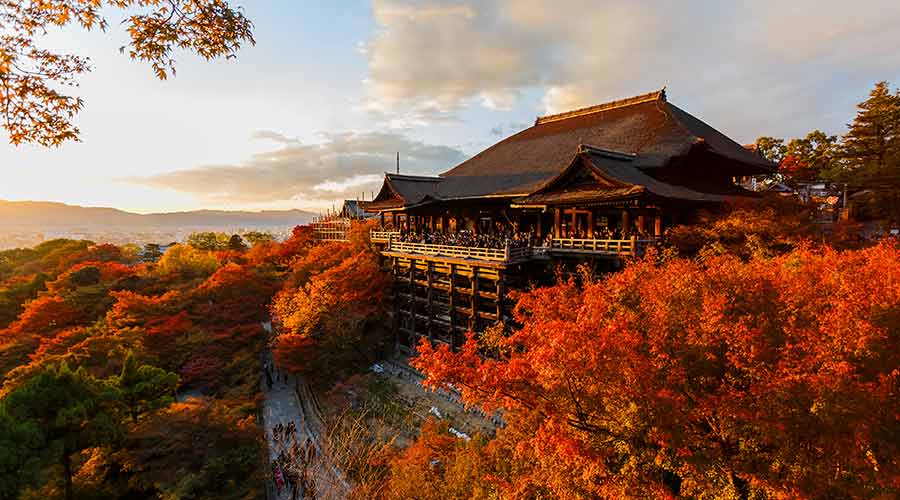 Cherry blossoms define spring in Japan. Doesn't it look just like they have descended from heaven to grace the Earth for a bit? To be honest, all of us have been in awe, time and again of the pictures of these gorgeous pastel colored flowers breaking the internet. So, why don't you zero in on Kyoto this spring to Book Airline Tickets to? Trust us, you will be floored completely. And not just cherry blossoms, but a whole lot of other attractions make a trip to this city worth every bit of your time and money.
Whitsunday Islands, Australia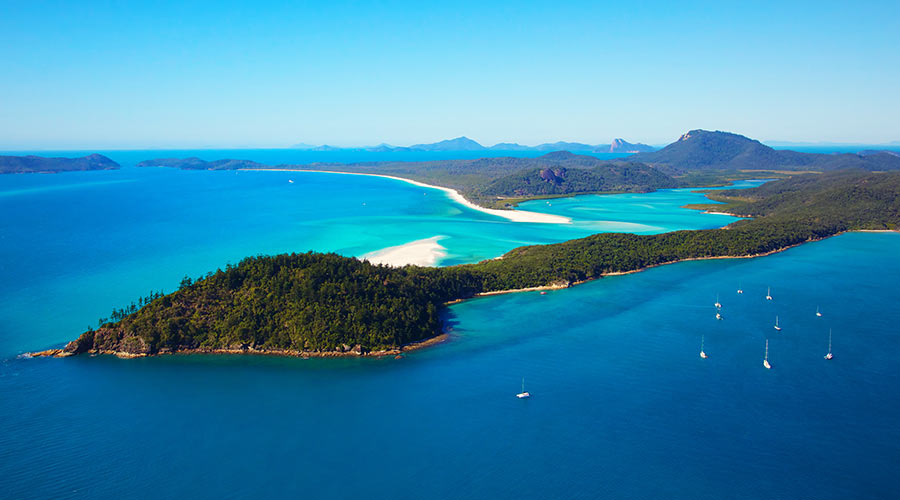 If you chance upon a picture of Whitsunday Islands on the internet, you will not head anywhere else this spring break but to this gorgeous place. It's said that April to June is the best time to explore it. But, let's clear the air. It's autumn time in this part of the Southern Hemisphere when the rest of the world is brimming in the vibes of spring. Nonetheless, the satin sand and the never ending coastline make up for the perfect postcard picture. Whether you like kayaking, canoeing, snorkeling or simply lounging at the beach, you could bring all your beach fantasies to life here.
Provence, France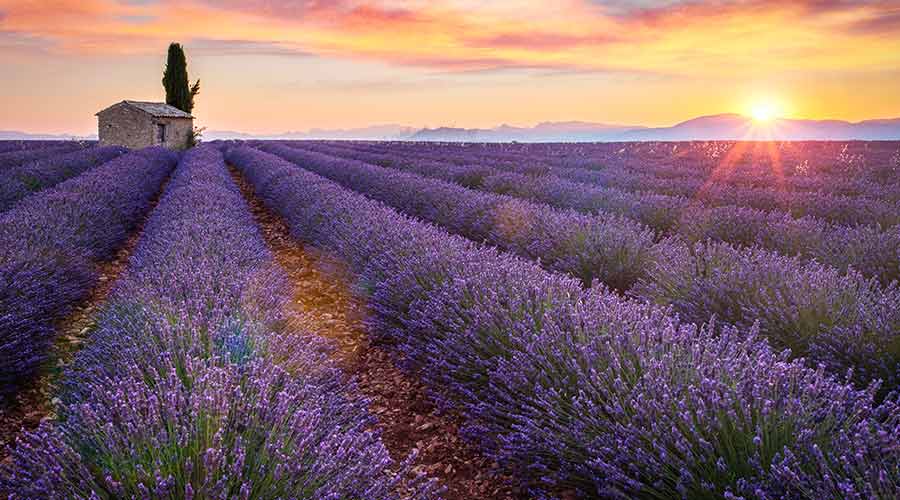 Lavender fields have been the crowning glory of Provence since forever. And, just a glance of it will astonish you beyond belief. Yes, it's that gorgeous. Spring makes the scenery so much better that you cannot afford to miss this one. Dance your way through the lavender fields or catch a magnificent sunset sitting amidst these glossy flowers. Life seems pretty simply here.
Skagit Valley, Washington, USA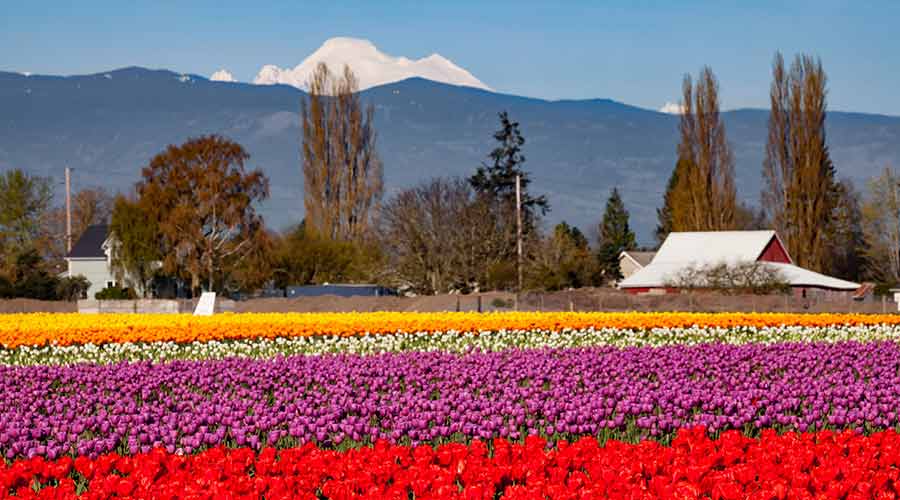 While Washington always looks at you with a grim face, talking politics, we would like to break that image for you. Make your way to the Skagit Valley and be amazed to see how nature revels in all its charm. Masking the area in hues of bright colored flowers, spring lends a picturesque setting to the Valley. Perfect to relax away from the hustle and bustle of the stressful life, this place shall rejuvenate you to do life again.
The Netherlands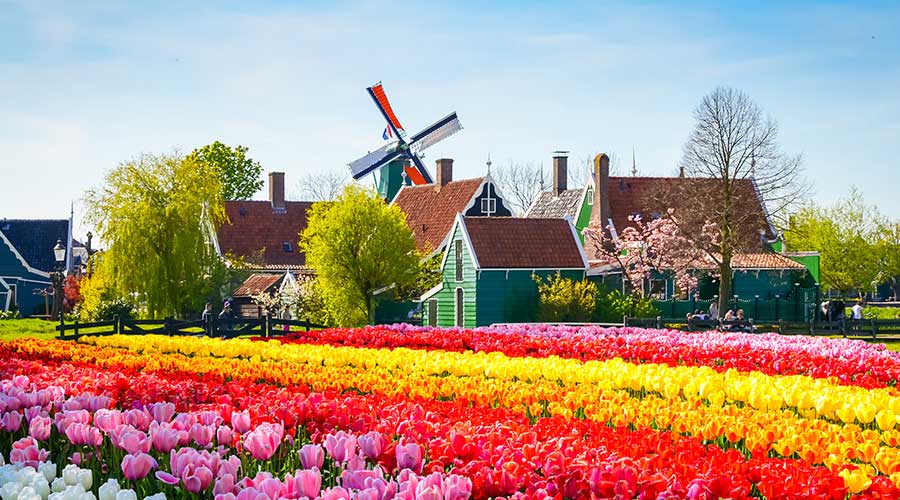 It wouldn't be wrong to call The Netherlands, the land of tulips. Hover your eyes in any direction and bright colored petals of tulips look right back at you, giving off soothing vibes. Many parks have laid down rows of different colored tulips that look truly magical. It's like the fields are awash with rainbows. Don't believe us? Then you really have to make a move to the Netherlands to witness it for yourself. Remember, nobody does the combination of flowers and spring better than The Netherlands. So, are you looking for the best flights deals yet?