After a long day of strolling around at the nature trails surrounded by serene woods, enjoy awe-inspiring landscapes, and dipping your toes in picturesque clear streams, you gather around the campfire to gaze at the twinkling stars, sipping a beer, eating hot dogs and roasting marshmallows - ahh! The quietness and tranquility is unlike anything else on Earth. Then you get yourself into your tent for a few hours and awake to the misty trace of early morning sunshine and the glorious sound of birds singing in the distance. This is absolutely what camping is all about. Book a few cheap airline tickets for an amazing camping trip.
Camping is one of the most American activities you can do. The expanses of greenery, wide open spaces, exotic wildlife and beautiful weather make several parts of USA a stopover for people who love adventures. They love nothing more than spending time off the grid, connecting with soothing nature. Of all the places suitable for camping, I've come-up with a list of some of the best places to pitch a tent in America.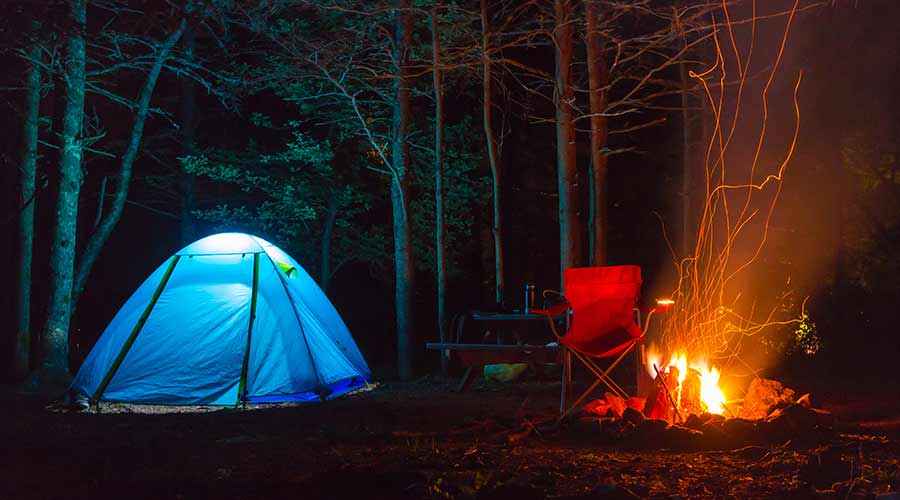 Acadia National Park, Maine - 
Maine is lovingly known as the Pine Tree State for a reason. Acadia National Park, located in Maine, is home to 17 million acres of forest, about 6000 lakes and ponds; and 32,000 miles of streams and rivers. Situated on Mount Desert Island and a few other smaller islands nearby, this stunning park is campers' paradise and an ideal destination for nature and adventure lovers.
Best Places to Pitch a Tent - 
Acadia National Park, has three campgrounds Schoodic Woods (surrounded by water on the Schoodic Peninsula), Blackwoods (located near the island's town center, Bar Harbor) and Seawall (with a more rustic look) are the best places to camp in this park.
Opening Time - 
Schoodic is open from May until Columbus Day, Seawall is open to campers from May to September and Blackwoods is open throughout the year, but a permit is required during the months of December to March. For entrance-pass fee and other details, you can visit the park's website.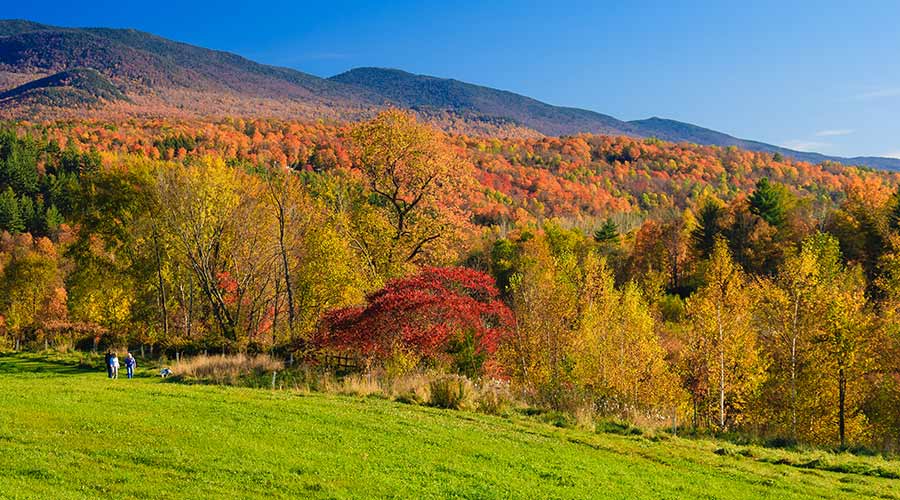 Green Mountain National Forest, Vermont - 
The Long Trail - a hiking trail is the biggest highlight of Green Mountain National Forest's. Apart from being absolutely gorgeous, the 270 miler is the oldest long- distance trail in the country. In the fall season the park turn exceptionally beautiful with the leaves turning red and yellow.
Best Places to Pitch a Tent - 
This Park offers five different campgrounds; Greendale, Chittenden Brook, Moosalamoo, Silver Lake and Hapgood Pond.
Opening Time - Sans Silver Lake, all the other campgrounds are seasonal.
Minnewaska State Park Preserve, New York - 
Situated 96 miles north of New York City, the park is an ideal escape for nature lovers and adventurers. Minnewaska State Park Preserve sits on the Shawangunk Ridge. It has a rocky terrain thronged by greenery. This park is also home to numerous waterfalls, three picturesque lakes, dense woods and sharp cliffs that offers magnificent views. This park is a must-visit for adventure and nature lovers.
Best Places to Pitch a Tent - 
Samuel F. Pryor III Shawangunk Gateway.
Opening Time - From Mid-May till Mid-November, campers are allowed to set-up their tents in the park.
White Mountain National Forest- New Hampshire, Shenandoah National Park- Virginia, Pine Grove Furnace State Park- Pennsylvania, Assateague Island National Seashore- Maryland and Badlands National Park - South Dakota are a few more mesmerizing places where you can pitch a tent and spend some beautiful moments amidst nature.