Sure, siblings' squabbles at the back seat about which attractions to see, where to eat and various other tiny reasons almost make us to never go on road trips with our kids. And there's also the inevitable chanting of "are we there yet?" Even though modern technology (GPS) has somewhat smudged out that aspect of going on a road trip with kids. But then, there are also times when you have a great time playing different car games, snacking on their favorite junk food, spotting cows and sheep in the countryside and singing along with songs playing on the radio. These are the memories that stay with us for a really long time. So what if there're little misadventures along the way? After all, that's what makes our travel stories even more interesting. And your kids will appreciate the road trips and the fun memories you make even when they're all old and gray. So instead of booking flight tickets, just pack up the car and drive off for that much anticipated road trip with your family.
The spring season - right after the snow starts to melt and things in nature start coming to life again - is the perfect time to go on a road trip. Many people also choose summers for a road trip as that's when schools close down for a long summer break. Whatever time you choose for your road trip, here are the most exciting and scenic ones to explore with your family -
Coast of California (USA)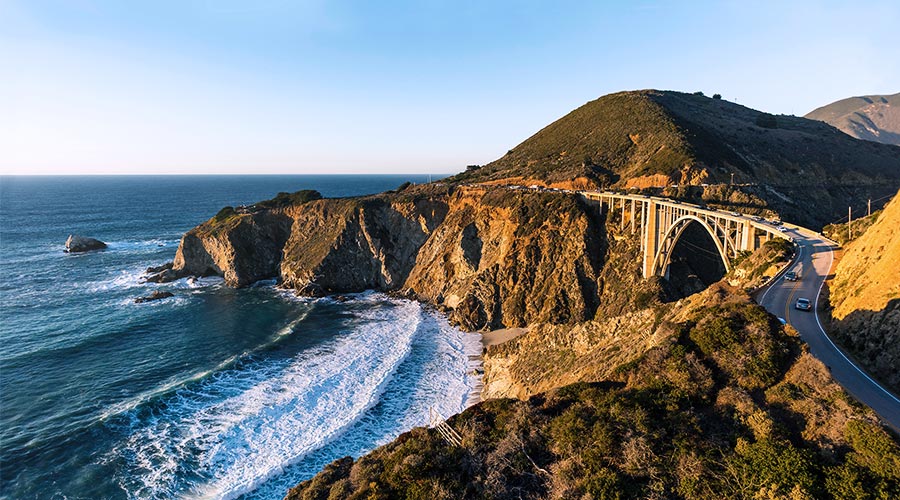 Take this coastal road trip in the summer season and have some fun under the Californian sun. The trip starts in San Francisco and moves towards the North that takes you through some much underrated locations. The most exciting part about this route is that you get to traverse through various terrains to explore all the untouched beauty it exudes.
After you've seen all the popular spots in San Francisco, drive over to Point Reyes. What's the best thing to do there? Take in all the sights and sounds of the Point Reyes National Seashore. The drive would take an hour or so, leaving you with plenty of time to marvel over the serene beaches, tall cliffs, native wildlife and dense greenery all around. The next stop in the trip would be Mendocino. This little piece of nature offers such beauty that you'll often find numerous painters trying to catch its magnificence on their canvases. The crashing waves of the sea, the rocky cliffs, the white buildings, the bright flowers and the blue gray sky above make for an unforgettable sight. Even the most boisterous of kids like to spend some quite peaceful moments at this location. If you plan to stay here for a day or two, the perfect way to do so is to stroll around at the little streets, having a cup of coffee at a café and chatting up the locals. There's nothing more refreshing than this when you're trying to escape the hustle and bustle of city life.
After you've rested to your heart's content, head over to Eureka. On the way, you can stop over at the Avenue of the Giants (in Humboldt Redwoods State Park) and Ferndale.
Those enchanted forests in fairytales? They are real. You can find them at the Redwood National and State Parks. Head out North from Eureka and come across staggeringly tall trees and lose yourself in its elegance. There are a number of narrow trails that let you navigate through the woods soaking in its dripping freshness. The end of this road trip brings you and your family to Crescent City that is kind of a cherry on the top. A sea-faring city, one of its two lighthouses provides spectacular panoramic views of the sea and everything that makes up the city. This is one road trip that neither you, not your kids will ever forget. 
Snaefellsnes Peninsula (Iceland)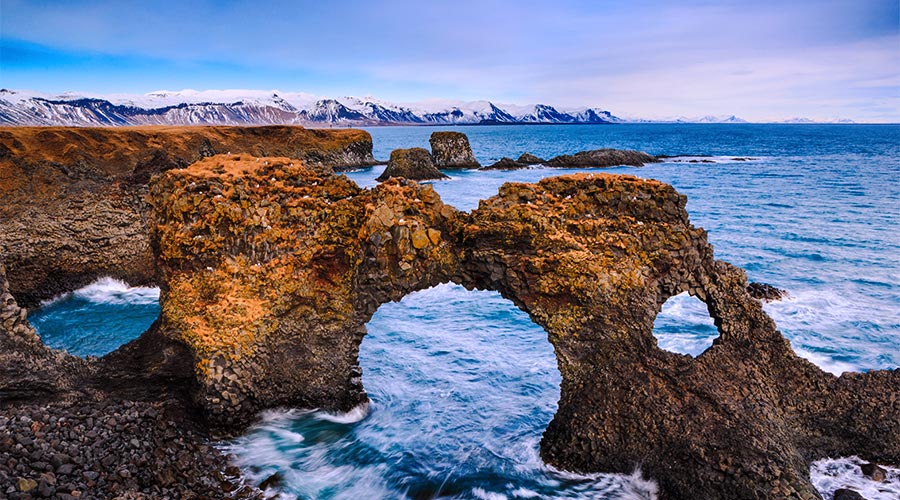 Iceland is a country that's known for its breathtaking landscapes and incredibly fresh air. Though it would make for a short road trip, the route from Reykjavik to Snaefellsnes promises such rare beautiful sights that all the time and effort put to taking this trip will be worth it. It takes about 2 hours to drive from Iceland's capital to this little piece of heaven. So, if you don't reside in that country, you can book a rental car and go for a road trip. On the way, you'll get to see countless treasures including Rauđfeldsgjá (a tall and narrow ravine), Saxholl volcanic crater, Vatnshellir cave, Djúpalón Beach and Ytri-Tunga (a beach where seals lounge on rocks and sunbathe). Even though the location may seem pretty remote, you should have good cell phone reception all through the drive.
Tuscany (Italy)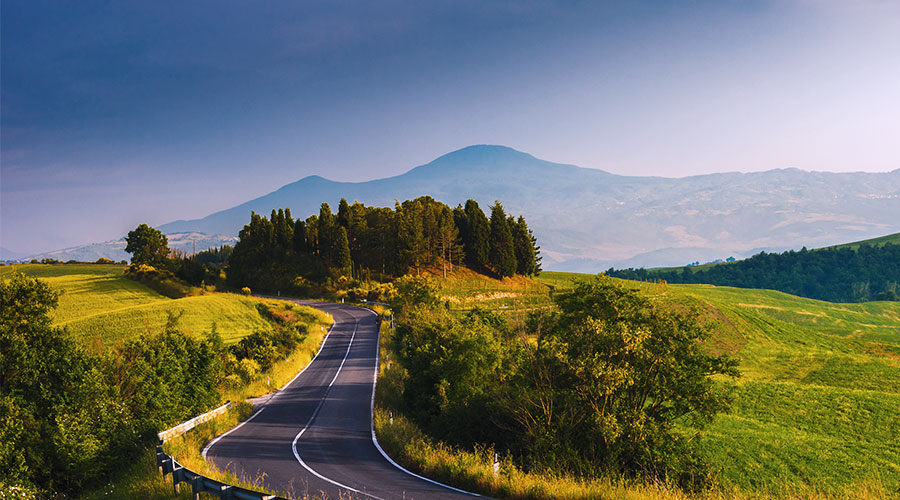 This one's a long road trip full of intriguing culture, splendid landmarks, exquisite cuisines and enchanting landscapes. So, it would be best if you take this trip during the summer when your kids are having their summer break. It is also advisable to book hotels well in advance in order to beat the flaring prices of the tourist season. Please remember to dress comfortably in breathable clothes if you're traveling in the summer season. Also, avoid visiting Tuscany in the month of August as temperatures tend to get pretty high during this time.
Your Tuscan adventure begins at Florence which is perhaps the center of the "Tuscany universe." However, things only get better from there. Once you're done exploring the marvels of Florence (Cathedral of Santa Maria del Fiore, Giotto's Bell Tower, Uffizi Gallery, Bardini Gardens and Piazza della Signoria), you can head out to Certaldo that's located about 37 miles south from Florence. With narrow streets, charming little squares and old red-brick buildings, the town looks like something straight out of a fairytale book. Amongst its numerous attractions is the house of Giovanni Boccaccio - a 14th century Italian writer. Other spots to look out for are Santi Tommaso e Prospero, Ss Jacopo e Filippo, Palazzo Stiozzi Ridolfi and Museum of Holy Art.
From Certaldo, drive for about half an hour to reach San Gimignano, a 14th century historical site. Originally, this landmark included about 72 towers, out of which 13 stand gracefully till this day. Given the status of a UNESCO World Heritage Site, San Gimignano is as majestic as it gets. After you're done appreciating the grandeur of this place, drive into the past with your family by heading to Volterra. Get a feel of the days gone by at this 4th century town that has been well preserved to look the way it did in ancient times. Make your period drama fantasies come true by exploring this medieval era town. A few not-to-be-missed spots here - the Opera house, the Baptistery and Santa Maria hospital.
In addition to the ones mentioned above, other stops in your Tuscany road trip include Monteriggioni, Siena, Montalcino, Abbazia di Sant'Antimo, Bagno Vignoni and Pienza.
Banff National Park & Jasper National Park (Canada)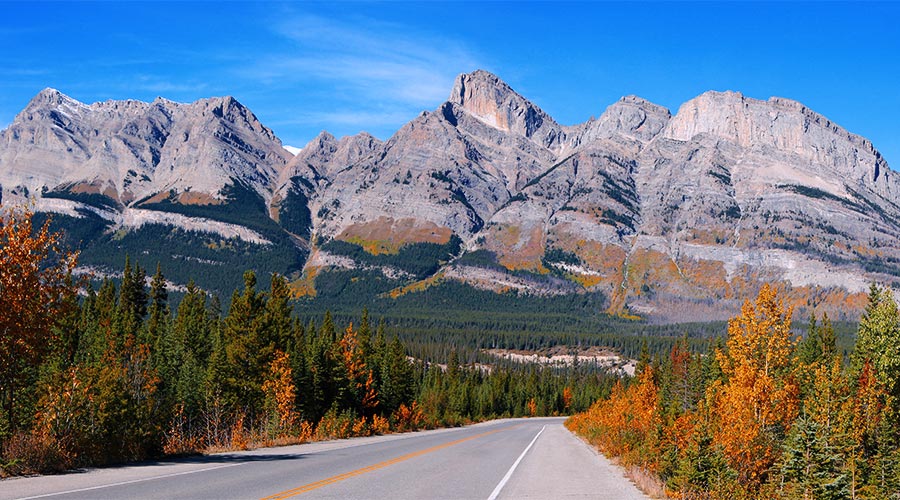 Doesn't matter what time of the year you choose for your travels because Banff National Park offers gorgeous vistas all year round. If you're not from Canada, you can hop on a cheap flight to Calgary. From there you can rent a car and drive through the scenic road that leads to Banff National Park. It would take about an hour and a half to reach there. The oldest national park in the country, it is what dreams are made of. The gigantic snowcapped mountains, the coral blue waters, the bright sunny sky and the greenery all around make for soul-touching landscapes. When you and your loved ones are done gawking at the natural wonders and taking countless pictures, you can have some fun by indulging in numerous exciting activities such as hiking, biking, fishing, wildlife watching, caving and horseback riding.       
Once you're done exploring Banff National Park, you can continue your road trip and drive down to Jasper National Park taking the route through Icefields Parkway. As stunningly beautiful your destination is (Jasper National Park), you'll find that Icefields Parkway in itself is a treasure trove of natural beauty. You and your kids would love exploring all the little treasures you find along the way. Some of the must-see ones - Bow Lake, Peyto Lake, Weeping Wall, Parker Ridge, Sunwapta Falls and Athabasca Falls.