Easter Weekends are those long weekends that let us spend some quality time with our loved ones. It's a time when we can pack our bags and travel to some place that gives us a respite from the chaos called life. Listed below are a few places in the country that are great for you to explore during Easter. Whether you want to go all out while celebrating Easter or are simply looking for a quiet place to enjoy the long weekend with your family and friends, our list covers it all. So, hop on a cheap flight and fly to one of the places mentioned below.
Big Sur (California)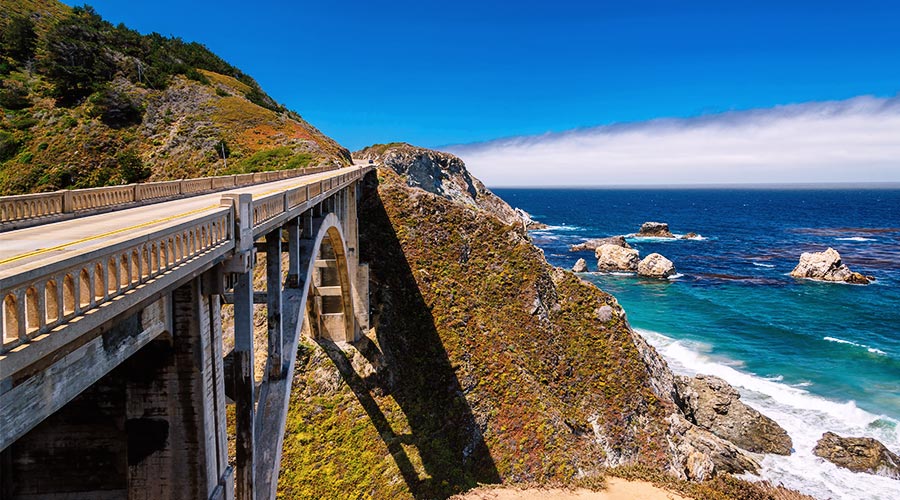 Big Sur is beautiful all year round. But just around Easter, when the spring season starts rolling in, this area looks extra gorgeous. When the flowers start to bloom and the birds start chirping again is when you need to explore the Big Sur. And what better time to do that than the Easter long weekend? Pleasant weather combined with a number of state parks present the perfect conditions for you to spend some time hiking and camping, soaking in the soothing vibes of Mother Nature. Along with breathtaking vistas of the Pacific Ocean and Santa Lucia Mountains, you also get to have a lot of fun at dipping in the hot springs, walking through the redwood forests, sunbathing in charming little beaches and strolling around in a valley of bright flowers. The restaurant at the Big Sur River Inn organizes Easter egg hunt for kids every year. Other venues in the area also hosts various events during Easter such as live music nights and buffets that include visits from the Easter Bunny.
Charleston (South Carolina)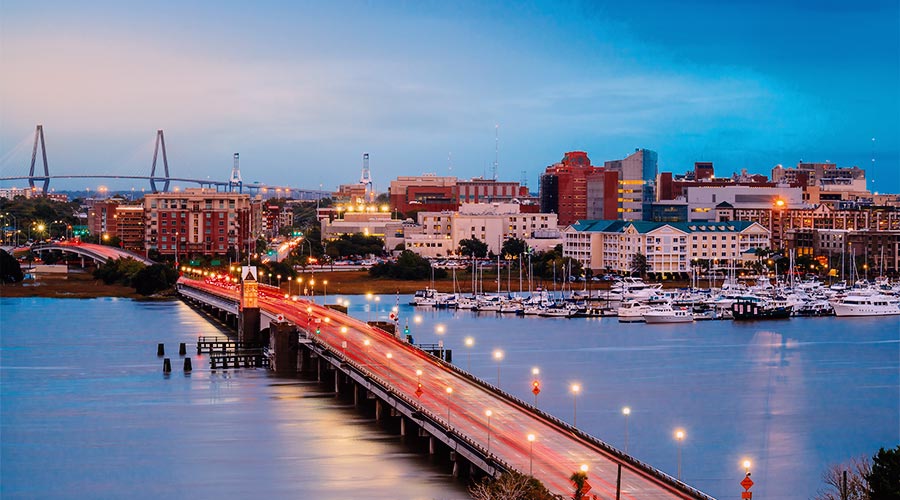 Charleston - nicknamed "the Holy City" - is another city in the country which is perfect for an Easter weekend getaway. It is said that the city earned its nickname due to all the tall steeple churches it is home to. A noteworthy event hosted by the Charleston during Easter is "Eggstravaganza," which, along with an egg hunt, comprises of fun activities like egg rolling races, egg dyeing and egg tossing games. If you are planning to travel with kids, then all of you are bound to have a great time at this event. You can also be a spectator at the Easter Promenade organized every year at downtown Charleston. If you need a break from all the festivities of Easter, you can still have a hell of a time hopping around the countless tourist attractions the city of Charleston has. From parks to museums and from historical sites to warm beaches, find everything in this marvelous town. Make sure that you book a hotel well in advance as Charleston sees a heavy footfall of tourists during Easter.
New York City (New York)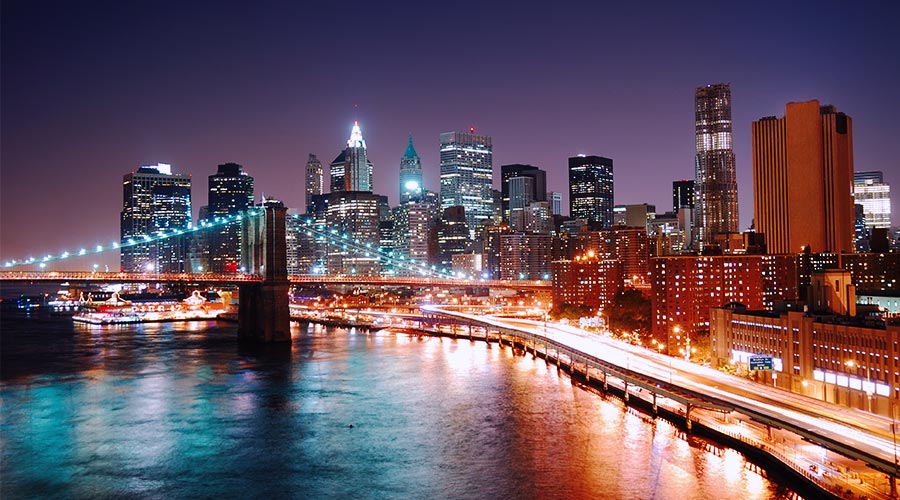 New York is a mammoth of a city. So, it's no wonder that you find countless things to do here during Easter. Top of the list is a parade that dates back to the mid-1800s. If you have a penchant for quirky things and parades, then witnessing the Easter Parade and Bonnet Festival in this scintillating city needs to be included in your bucket list. You won't get to see any floats at this parade but what you get to see is even better. Seeing a sea of people, from all walks of life, walking down Fifth Avenue in unique, pretty hats is not only a wonderful experience for spectators but also a symbol of unity. Something that?s quite rare in today's world. These unique hats showcase the creative side of each of its wearers and creators. The design of these hats cover everything; from colorful tiny plastic birds in cages to a small replica of Coney Island or the New York skyline. The colors, the smiling faces, the whole vibe of the parade is absolutely intoxicating. If watching or participating in a parade is not your thing, then there are plenty of other things to do in the city. Go have a scrumptious meal at a Easter brunch or dinner, take your kids for a Easter egg hunt (at The New York City Fire Museum or The Children's Museum of Manhattan,) attend a Easter service at one of the city's churches or party with the Easter Bunny while at an East River cruise. You can book a rental car and zoom around in the city with your travel mates having fun.
Corpus Christi (Texas)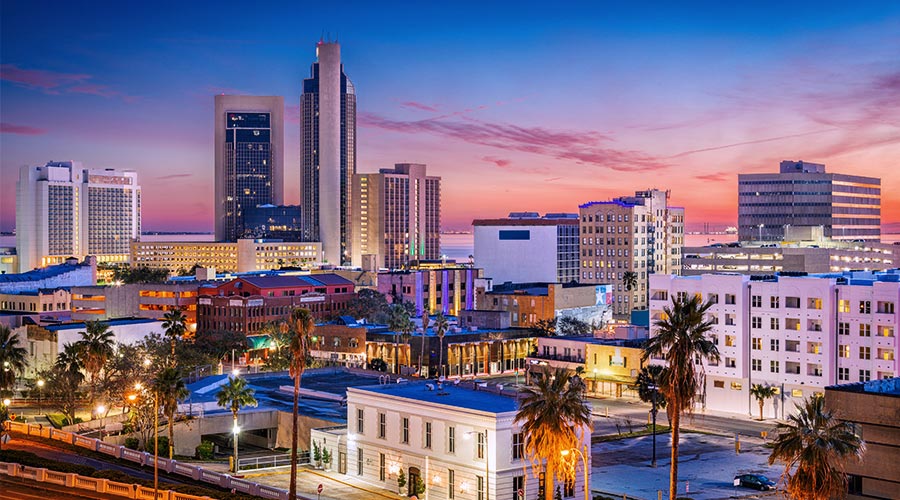 During the spring season, many spring breakers hit this Texan city for a great time. Corpus Christi has some great beaches. The sun, the sand and the sea make for a perfect place for people to kick back and relax. Other than sunbathing, there are plenty of things to do here. If you're someone outdoorsy, than there are a number of exciting activities for you to indulge in. You can go for fishing, surfing, hiking, bird watching, camping, horseback riding, sailing and watching sea turtles at the Padre Island National Seashore. If outdoor adventures are not your cup of tea, then there are numerous attractions that keep you entertained during your visit. The ones looking for some Easter traditions to follow can go for the Easter egg hunts organized at different locations around the city, before and during Easter. Along with the Easter Bunny and art & craft workshops, some of these egg hunts feature petting zoos, inflatables and free food & drinks.
Lake Powell (Utah and Arizona)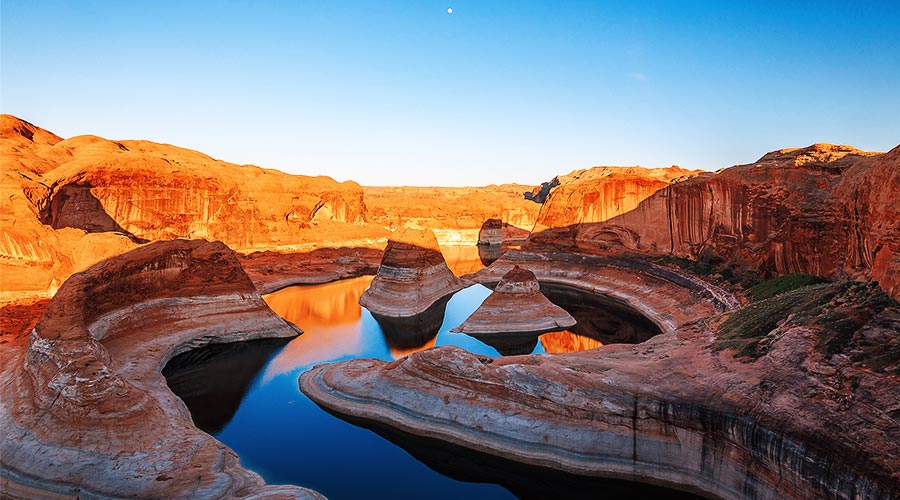 The cliffs surrounding Lake Powell create vistas that are quite rare to come across. Naturally created red rock formations such as Rainbow Bridge and Horseshoe Bend give a unique touch to the whole beauty of the place. The Glen Canyon National Recreation Area and the Colorado River provides enough options to people who want to test their skills at hiking, climbing and river rafting. If you're one of those people whose Easter is incomplete until you indulge in some Easter-y activities, then you can visit one of the cities located near Lake Powell. One good option for you is the city of Page. Located about half an hour's drive from Lake Powell, Page hosts a number of events that would make your Easter memorable. Other than enjoying a hearty Easter brunch, you can also click photos with the Easter Bunny, meet the cuties of the Petting Zoo and participate in the exciting egg hunt. Book a few airline tickets and fly to a nearby city to spend your Easter at this beautiful piece of nature.