Unforgettable is the perfect word to describe a vacation with friends and believe it or not, planning one is even more exciting with your best buddies. While different minds bring varied ideas on the table- one better than the other-narrowing it down to that perfect destination can get a little tricky. So, to ease those crisscross of creases on your forehead, this article lists some of the must-visits for a trip with your close friends.
We totally agree that any place feels worth it when you're with friends. But, for a minute, imagine going to a destination that not only sweeps you off your feet with its unrivaled beauty but invites you to get crazy in its "live it up" vibe. Sounds like a quintessential vacay with friends, eh? So, stay hooked to the article to know which destination you should pin down for your next trip with friends. It won't be a surprise, if you begin looking for flight deals immediately!
Barcelona, Spain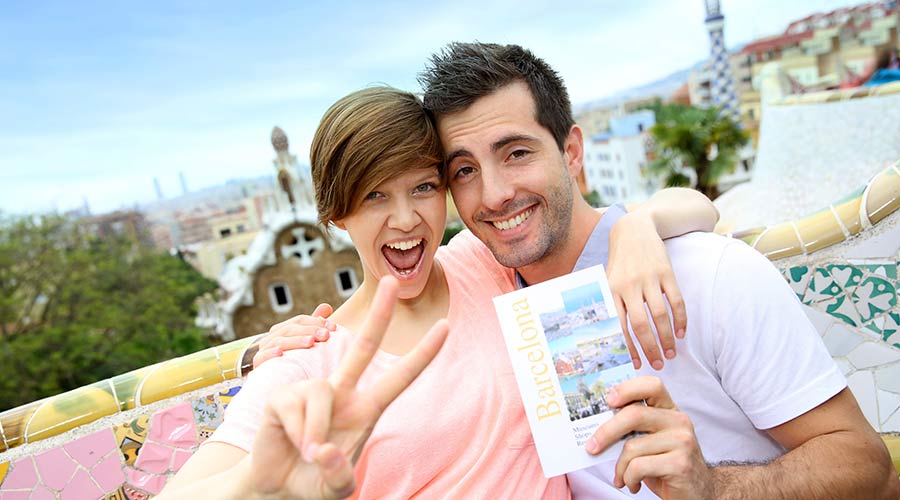 The city where the party never stops, Barcelona is definitely a destination to explore with friends. But, do not let its mad energy dupe you in to believing that the city is just about rave parties. Because, trust us, it's so much more. Being one of those old cities in the world, Barcelona is dipped in history of all kinds. Clearly playing a major role in the Art Nouveau movement, the city is home to the many great works of Antoni Gaudi. Look in any direction and you will be amazed to see that the whole city is decked up with architectural marvels. And, those tapas and fresh seafood will leave you asking for more.
Yangon, Myanmar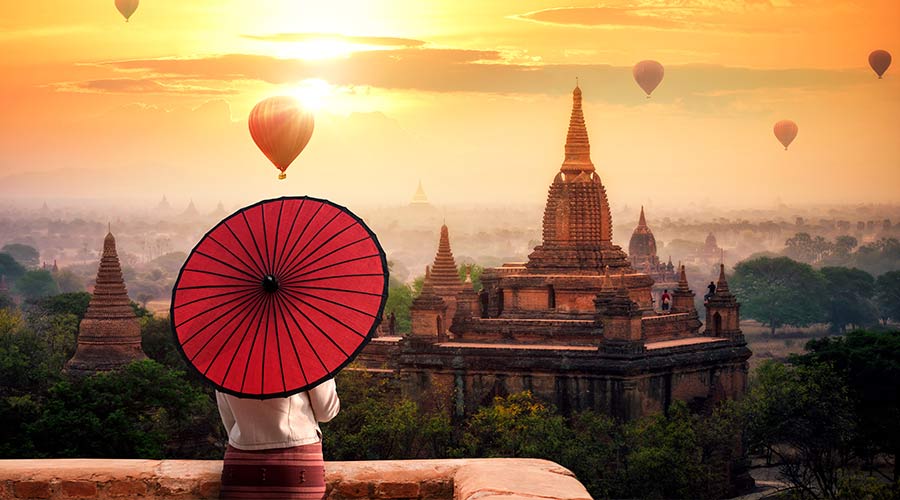 A visit to one of Myanmar's gorgeous cities - Yangon - is like finding a gateway to solace. But that's just one side of it. The city opened its arms to globalization few years back and since then, it has just gotten better on every realm. While you can head out with friends to the majestic Pagoda attractions, which is a must, it is important that you do not limit yourself to just exploring all the temples. The city is brimming with a vibrant nightlife and you can just let loose in any of the nightclubs. Also, give your taste buds a change from your usual go-to food. Gorge on the authentic cuisine to say hello to the soul of Myanmar.
Maremma, Italy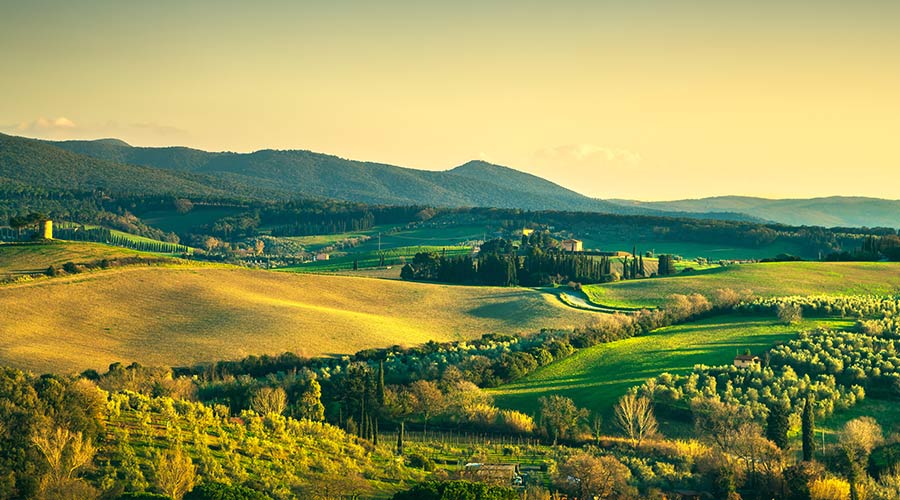 The dwindling alleyways speckled with a mix of the old buildings and new, will make you fall in love with it. The city is scenic from every angle, provoking you to don the hat of a photographer. Yes, every place in the city is worth framing. Saunter through the lanes admiring the beauty of this city and when you get tired, just sip a cup of coffee or grab a glass of wine at the cute little street cafés. Spotting verdant expanses at every other mile will warm your heart and history shall speak to you elaborately at each turn of the boulevard. The relaxed pace of life shall purge away all the stress and rejuvenate your senses with its spectacular views.
Prague, Czech Republic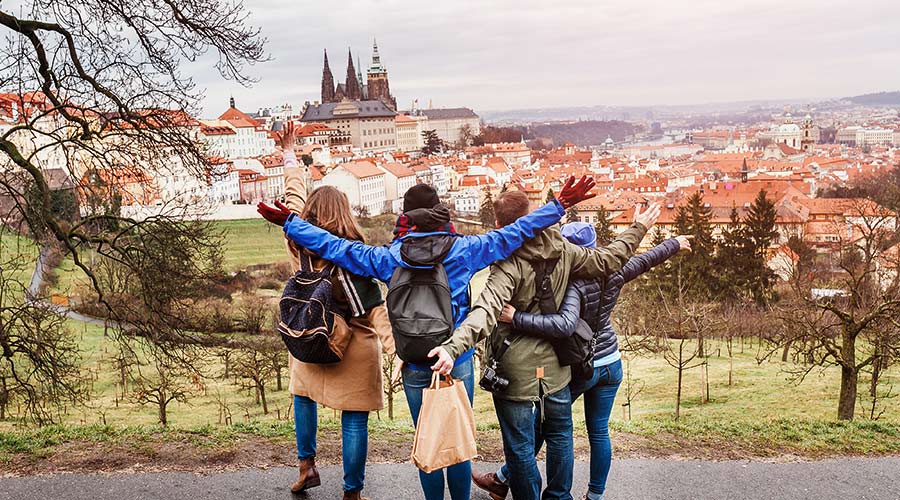 Prague is all things fairytale. No one does castles better than Prague. And, reenacting the moments of Cinderella and Prince Charming is a childhood fantasy that comes alive in the city. Roaming around in the city only makes you wonder, if the city was a creation of an artist. Because, you will see buildings, monuments and for that matter, even houses that are a genius work of art. Feeling timid standing in front of imposing buildings, learning history at impressive museums, appreciating exceptional art at art galleries and capturing the majestic skyline - well, this is going to be a typical day in Prague. For delving in to the fun side of the city, grab a beer, which are deemed to be the best in the world, and let all your quirks play out. Start your hunt for cheap flights to Prague and let the enigmatic city cast a spell on you.
Cappadocia, Turkey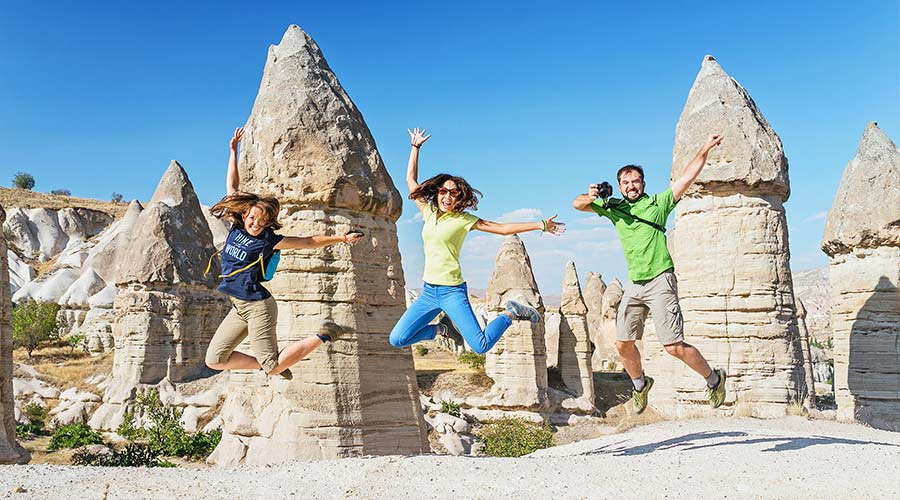 This city in Turkey is going to win you over for life with just its otherworldly landscape. The rolling hills skirting Cappadocia and towering boulders that look like something belonging to another planet leave an everlasting impression. Trust us, you probably have never seen something like that before. And then, those snapshots all over the internet, of hot air balloons flying amidst the rugged terrain, are from nowhere else but Cappadocia. And, hopping on a hot air balloon is just unavoidable, you peeps! Also, the city is packed with hiking trails and you can just head to any one of them and feel like you have traversed away in to another planet leaving behind human life. Staying in a cave shall teach you a better lesson on civilization. Doing all this with friends is a memory that would last a lifetime and more.
Paris, France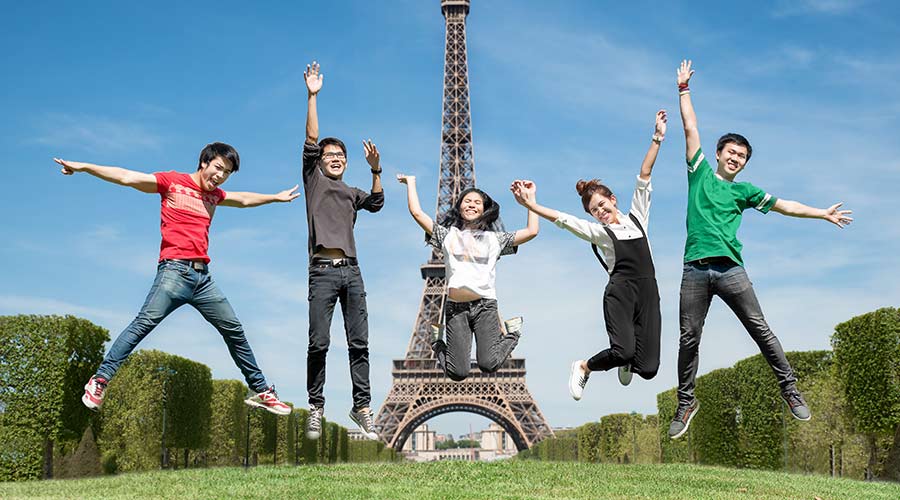 The city of love, Paris is on every traveler's bucket list and can we really blame them? But mostly, people misconstrue it for a place to be explored with the love of your life. On the contrary, the city gives all the chill vibes of enjoying it just the same while with friends. The city offers a mélange of attractions, best cafés to brunch at and ideal hangout spots for night crawlers. If you enjoy seeing your friends all wobbly after taking gulps of a few beers, you must check out the nightclubs in Paris. They are incredibly fun. And, if you are a bunch of friends who love fashion, then dress smart and live that dream of walking down the fashion capital of the world in your snazzy best. Ah, how could we forget the resplendent landmarks of the city? Ditch the cliché of couples posing romantically in front of the Eiffel Tower and let that goofy picture with your gang of friends be a stand out memory. 
Phuket Island, Thailand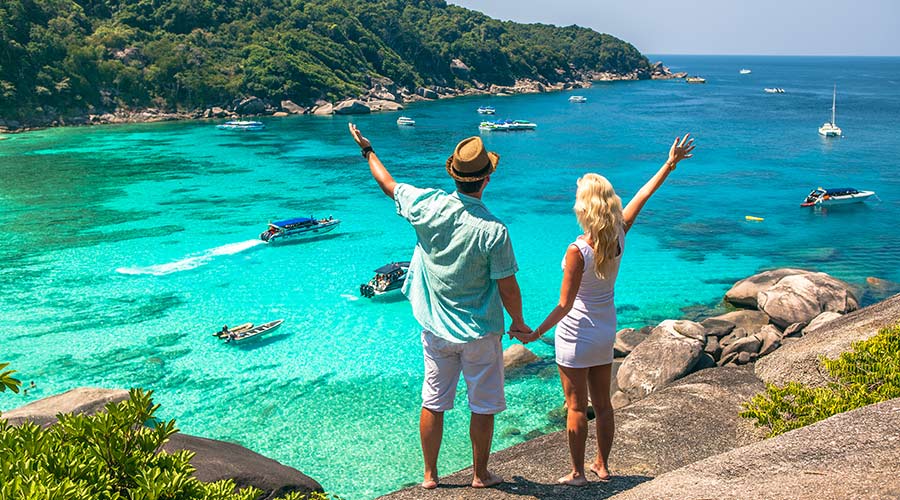 An island escape with friends has to be on your list of things to do before you die. And what could be better than Phuket Island? It will stay alive in your memory as one of the most vibrant places you have ever seen. The sun seems to shine brighter, the clear waters do the color blue better and satin beaches look more pristine with a punchier shade of white. And nothing can beat the nightlife of Phuket. The island comes alive with a teen spirit who just wants to live life every minute of the hour. The fresh catch of the ocean decorates the plates with flavors of every kind.
New York City, New York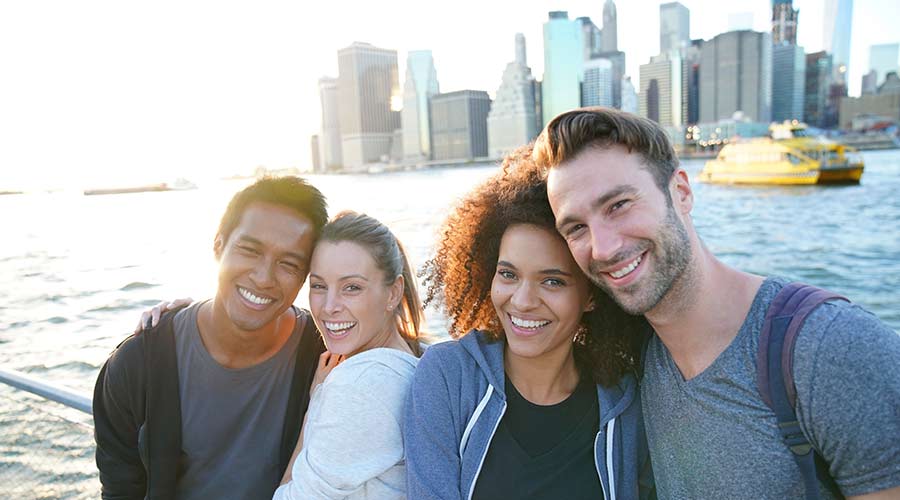 The energy of NYC is infectious and no one can escape its charm. Every place in the city is worth your attention. And you will be spoilt for choice. So, you really need to chalk out plans to make the most of your trip to NYC. While the world famous tourist attractions are countless, the city nestles in its embrace a whole lot of hidden spots as well, that are equally splendid. You need to dig deeper beneath the surface and NYC shall surprise you in ways you wouldn't have thought. Catch a staggering Broadway show, get clicked all candid at The Times Square, capture panoramic views of the city from the Empire State Building, satiate your palate at a Michelin-starred restaurant and feel a step closer to nature at the Central Park. Do you still need more reasons to board a last minute flight to NYC?