Imagine lying on shimmering powdery sand with soothing sunshine caressing your body and cool turquoise waters teasing your toes. Add to the mix a classic margarita and it becomes pretty much a dream vacation. Right? We can't deny the fact that most of us would love a beach vacation, every once in a while. But then the real question is- what makes for an idyllic beach vacation? For some, it might be the vast expanse of sand and the gurgling of blue waters. For others, it might be rugged coasts and the palm fringed solace. While for some, it simply might be indulging in various water sports. We all have our very own ideal versions of how a beach vacation should be. Thus, we decided to pen down this blog to throw light on some of the most dazzling beaches around the world that would make for a perfect tropical getaway this summer.
Read on and choose a destination before you book your flight tickets.
Navagio Beach, Greece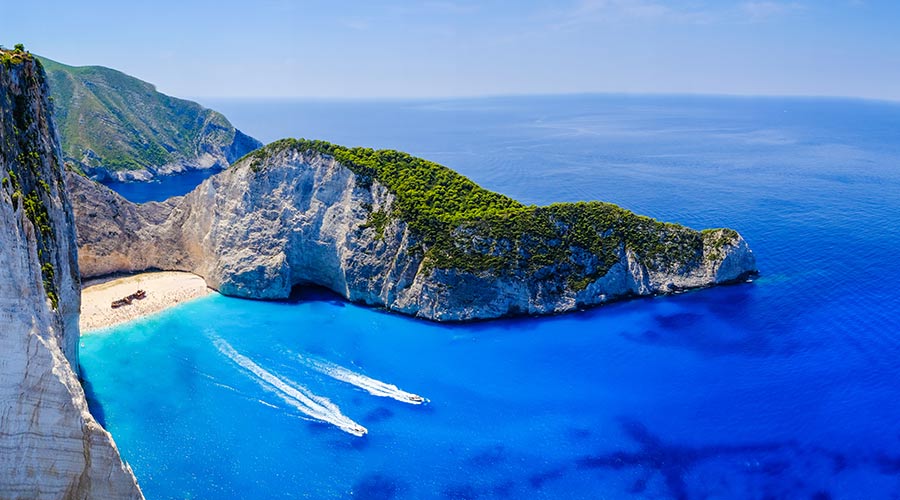 Also known as Shipwreck Beach, Navagio Beach is an open cove, colloquially known as "Smugglers Cove." The name was chosen in the 1980s when supposedly the wreckage of a smuggling ship called the Panagiotis was found on the beach.
The site is known for its azure waters, stunning sandy shores and breathtaking limestone cliffs drawing beach bums in large numbers each year. What acts as the icing on the cake is the very journey that takes you to the beach. It is accessible only by water.
Ölüdeniz Beach, Turkey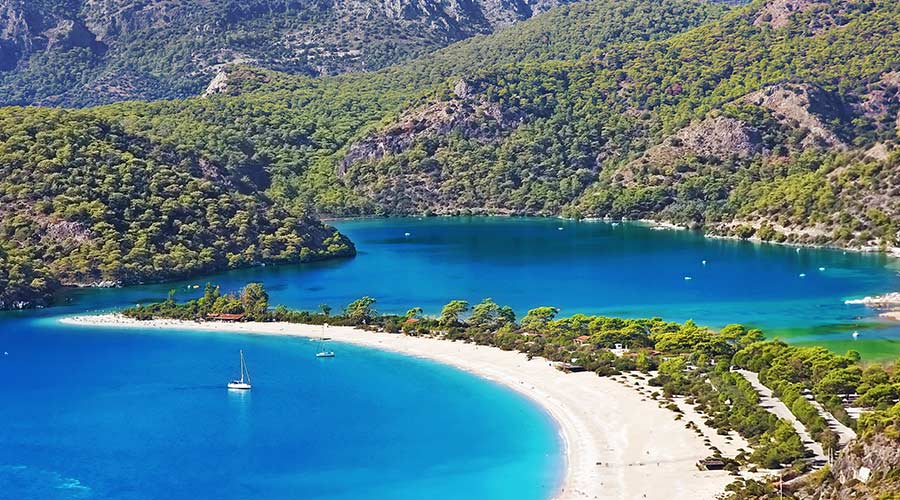 Ölüdeniz means Dead Sea. The name was given owing to its tranquil waters that remain undisturbed even during the time of storms. Located in a small district of Mu?la Province, this beach resort is counted amongst the Mediterranean's most photogenic sites. Construction in the area is banned as the lagoon is labelled as a nature reserve. Travelers visit from far and wide to soak in the vibrant shades of the aquamarine waters. This pebble beach is a designated Blue Flag Beach that is often ranked amongst the world's top beaches by various travel magazines.
The beaches of Porquerolles, France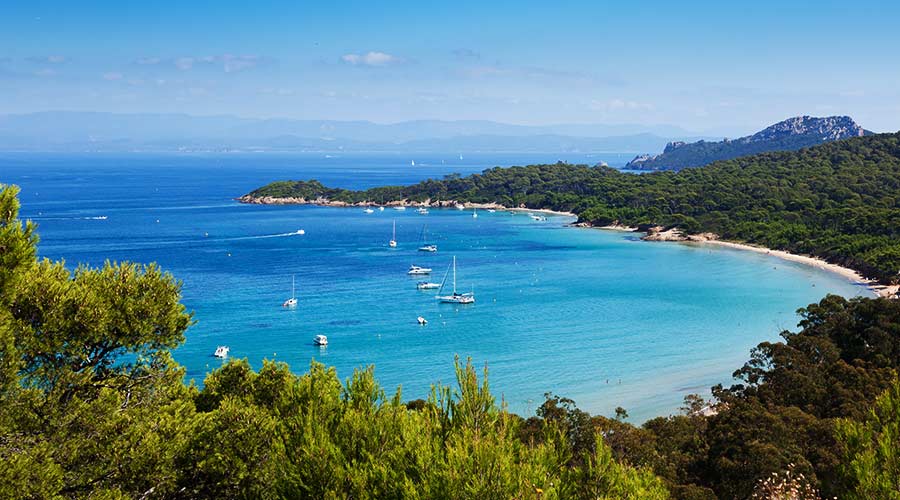 Nestled in the French commune of Hyères, the island of Porquerolles boasts over 24 miles of shoreline. Mostly thronged by families, it offers many creeks where visitors indulge in refreshing swims, making sand castles or simply relaxing. The first sea resort of French Riviera, the commune offers some of the most pristine stretch of beaches, sunny skies and majestic views.
Notre Dame is pretty popular when compared to other beaches. If you want nothing more than to laze around at the beach and get a lovely summer glow, then this spot should definitely be on your wish list.
Praia Marinha, Portugal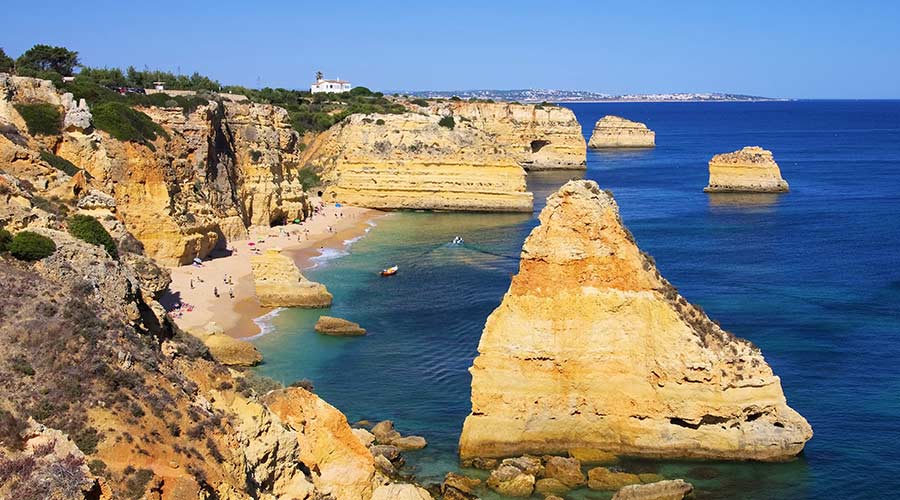 Situated in Caramujeira on the Atlantic Coast, Praia da Marinha is counted amongst Portugal's most iconic and magnificent beaches. In the late 1990s, recognizing its amazing natural qualities, it was honored with the title of "Golden Beach," by the Portugese Ministry of the Environment. The beach is much loved for its breathtaking vistas comprising of bright blue waters and striking cliffs. Numerous snaps of the site have been featured in tourism brochures of the European nation. This place has also been filmed time and again for multiple ads for the global audience.
Treasure Beach, Jamaica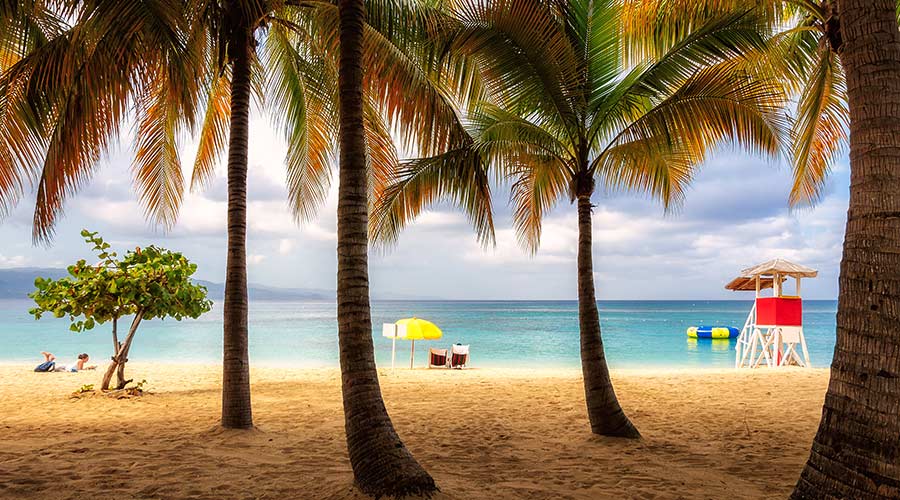 Spanning across 6 miles, the shoreline is divided into numerous coves. However, only four of them are accessible to visitors. The beach entices vacationers with its laid back vibes. It is frequented by water sports enthusiasts who come here to indulge in snorkeling and swimming. The Calabash International Literary Festival held at Treasure Beach draws a large number of writers and musicians who come together to celebrate creativity and diversity.
South Beach, Florida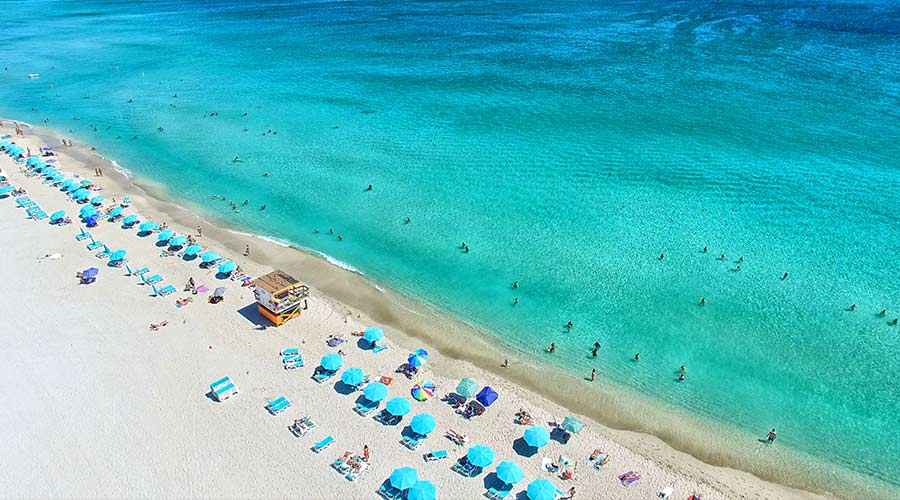 South Beach makes for the perfect spot for those beach bums who like to sit at a place and watch the world go by. The aquamarine waters of the beach are warm and enticing and the sand, soft and glittery. The area is also famed for the spectacular art deco skyline of Miami Beach.
Beach Below the Ruins, Mexico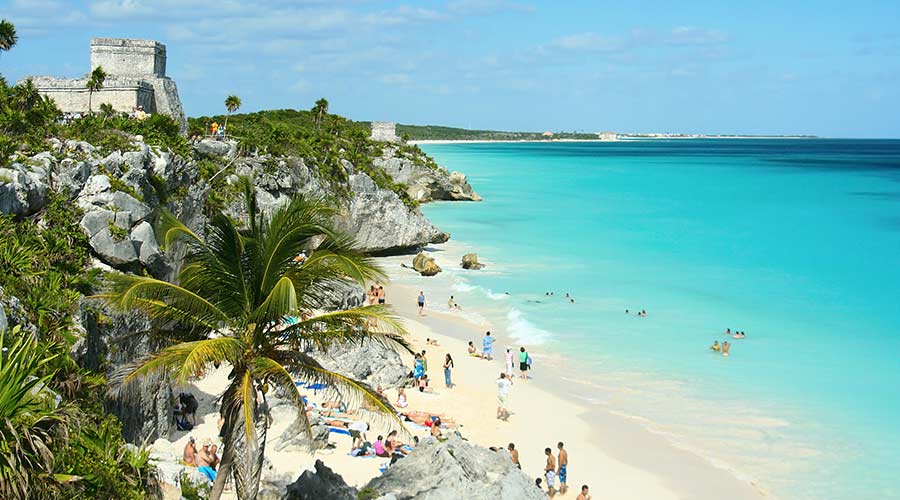 This beach is very popular among history buffs thanks to its panoramic views of the Mayan Ruins dating back to the 1200s. Of all the well-maintained structures, Pyramid El Castillo is perhaps the most prominent one. You may rent a car from Cancun as it is just about a 2-hour drive from the city. It also makes for the perfect spot to chill out, away from the hustle and bustle of the metropolitan life. Make sure to keep your swim suits ready as you surely wouldn't want to miss out on taking a refreshing dip in the blue-green waters.
Bondi Beach, Australia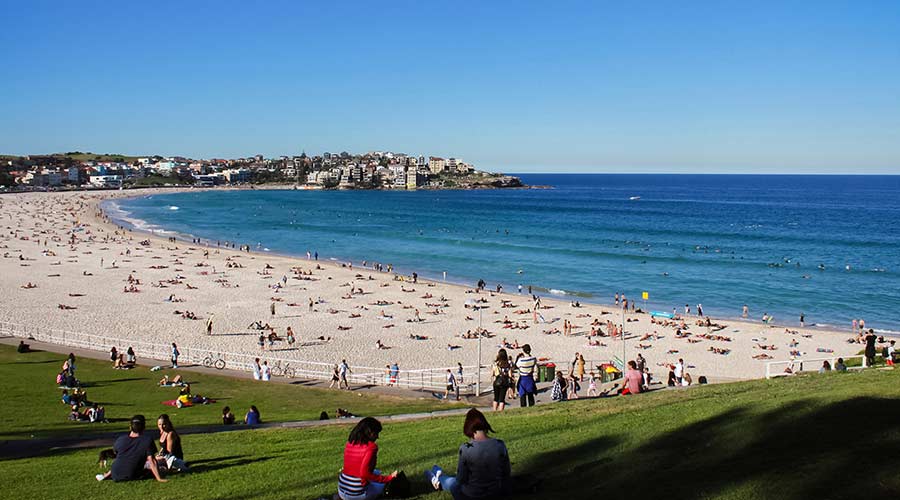 Bondi Beach is one of the most popular areas to unwind in Sydney. Locals head to this urban retreat to indulge in a bevy of activities such as swimming, surfing and soaking up the sunshine. The beach is the point from where you begin a scenic shoreline walk across the sandstone cliffs to Bronte. It is also the site of the popular swimming pool called Bondi Icerbergs. When hunger strikes, you can grab your favorite food and beverage at one of the many cafés in the area.
Anse Source d'Argent, Seychelles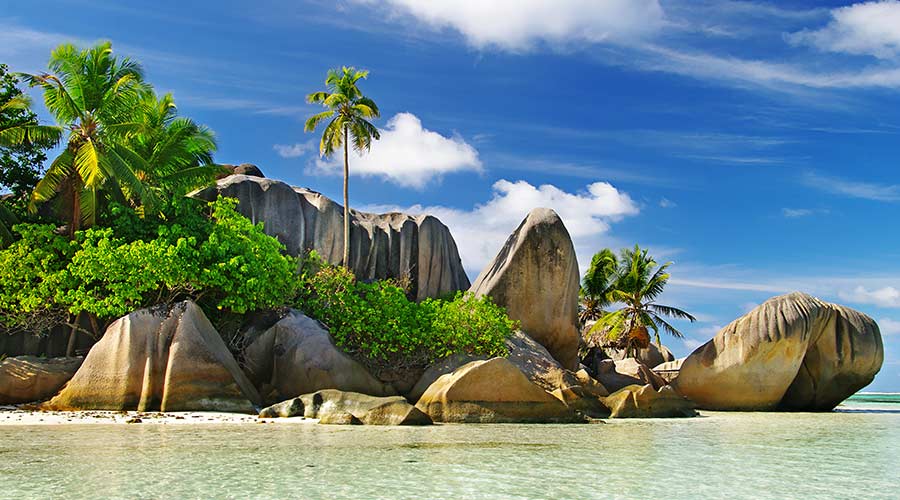 There are a few beaches that keep you hooked from the very first moment you lay your eyes on them. Situated on the La Digue Island, this beach has its own distinct flair that captivates you in more ways than one. Sunlight glinting off the shiny leaves of the palm trees, the calm coral waters combined with giant granite boulders make for a truly splendid sight. Visitors also get to enjoy some marvelous views of a sunset.
Piha Beach, New Zealand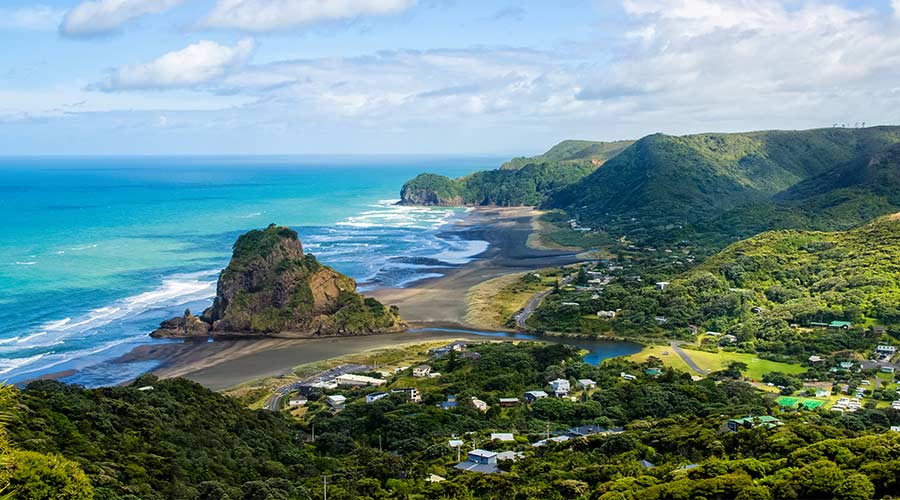 Auckland has never been regarded as a beach town. But head 25 miles north and you'll come across one of the country's most gorgeous sites - The Lion Rock. This landmark is millions of years old and has been featured on both Auckland's phone book and postage stamps. Composed of volcanic minerals, Piha beach is also one of the Pacific's most popular surfing sites.
Dreaming of that perfect beach vacation? Hop on a last minute flight and visit any of these beaches for a happy summer.