We travel not because it is fun and it makes us feel better, or so that we can post pictures of it on social media. We travel because we must. The need to travel is born out of necessity. This necessity is not new or recent. It has dwelled in the hearts and minds of humans since times long forgotten. We can trace back our desires for traveling in the earliest of records. Travelers like Marco Polo, to understand new culture and see new places, went through great lengths and risks to satisfy their need for travel.
We are a curious bunch, us humans. On top of being curious, we are also suspicious. That is why, no matter how much we read or see pictures of a place, we feel no satisfaction until we smell the air there, see the landmarks with our own eyes, and talk to local folks in person. The more we read about some beautiful far-off places, the more our suspicion arises about its beauty. The more our suspicion, the greater our curiosity gets. Until we must see them. Nothing else can assuage our craving for exploring places. In recent times, this uncontrollable need has manifested itself in to being called the coveted bucket list. Start booking your international flight tickets because we are about to increase your desire to visit the locations that are truly bucket list worthy.
Since the word "bucket list" became popular, it has been easier for us to narrow down the places that we desire to go to with the help of a list. The organizational skills, I believe, is humans' greatest accomplishment. It is by organizing things well that we have been able to achieve so much. Born out of chaos, our organized minds have created order. This organizing mind has also helped soothe our extreme travel yearning by organizing the places we want to visit by priority. At the top are, of course, the ones that we have to visit no matter what. These are the ones that have appeared in our dreams and day dreams more times than we can count. So, after a long deal of yearning and day dreaming, we bring to you a list of 7 cities that should be on everyone's bucket list.
Prague, Czech Republic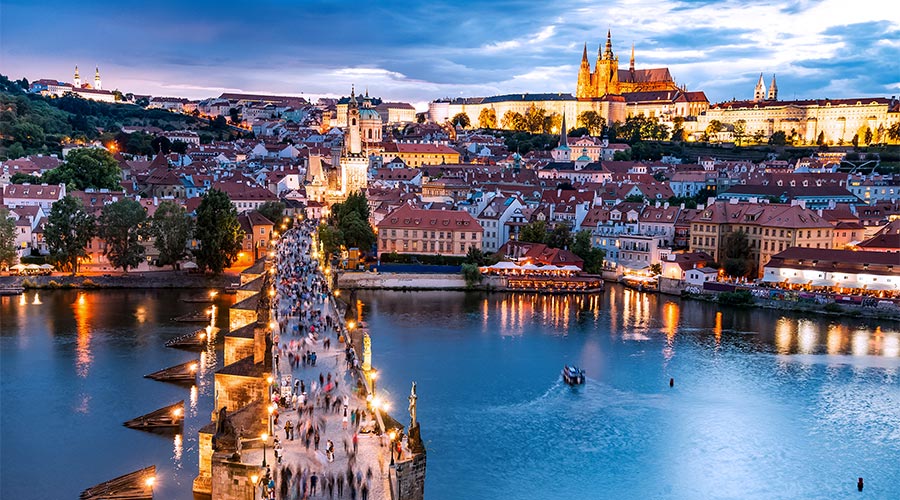 The city of hundred spires is absolutely breathtaking. Prague's gothic architecture is astounding. The cobbled roads snake through the vividly colored buildings. The food here is absolute delight. And well, we all know about the beer. Super cheap craft beer can be bought from any of the local breweries, and all are equally good. Just grab a chilled pint, sit on the banks of Vltava, and watch the beautiful city along with its beautiful inhabitants. Two things one must do in Prague is to take a walk over the Charles Bridge and visit the historic Old Town Square.
Paris, France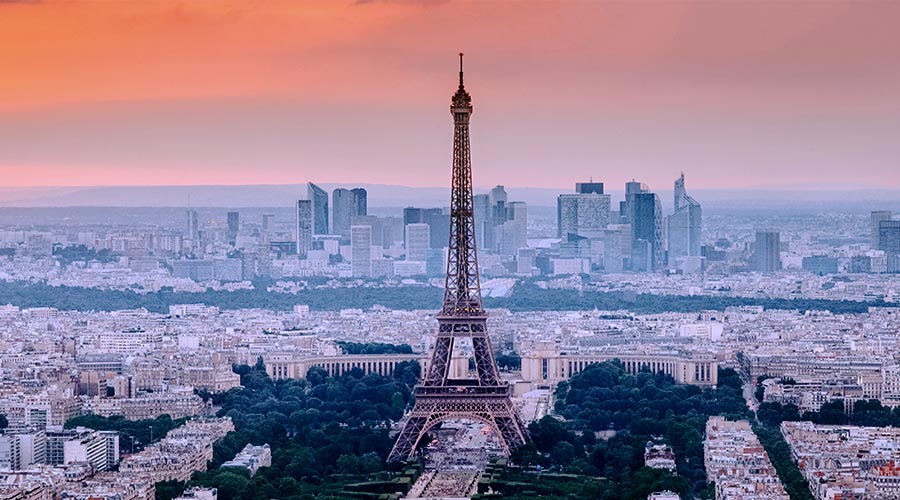 The beauty of Paris is immeasurable. The most romantic city in the world attracts tourists of all kinds. Art and food aficionados can't get enough of it and well, we all know what couples deeply in love think about Paris. Graced by the likes of Eiffel Tower and Notre-Dame de Paris, the city of love has no dearth of spectacular buildings and graceful architecture. The city is also home to several museums that have no rivals in the world (They aren't cocky, they are just that good). One such museum is the Louvre Museum which is often considered as the greatest museum in the world.
Sydney, Australia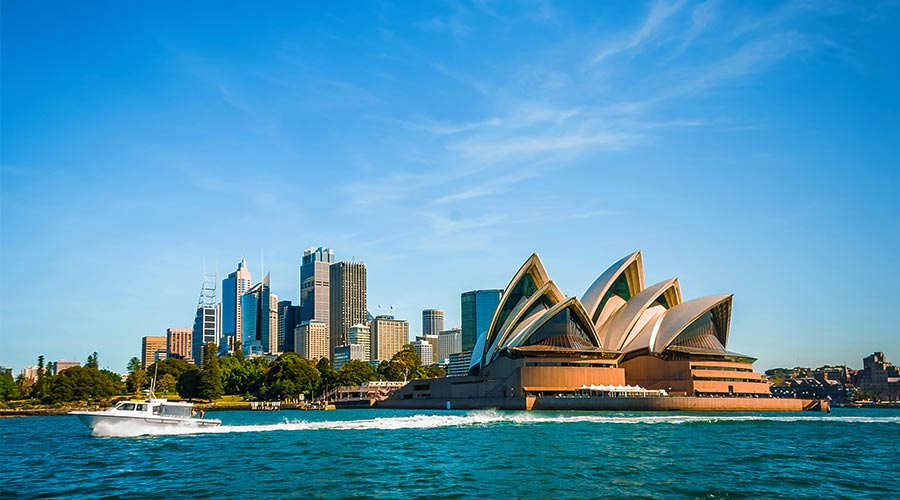 Before I describe the beauty of Sydney, all of you must know that once an Australian Prime Minister went missing while swimming and was never found ever again. Well, now that I have that off my chest, let's talk about the city's fame, the Sydney Harbour Bridge. This is where you can learn about the history of the bridge or pose for that iconic picture with the bridge as the backdrop. Sydney, like Australia, is eccentric. The city has over 100 beaches out of which Bondi Beach is the most famous. The beaches are beautiful but beer flows more than the waves in this city. Also, home to the iconic Sydney Opera House, anyone visiting Sydney must witness a performance here.
Rome, Italy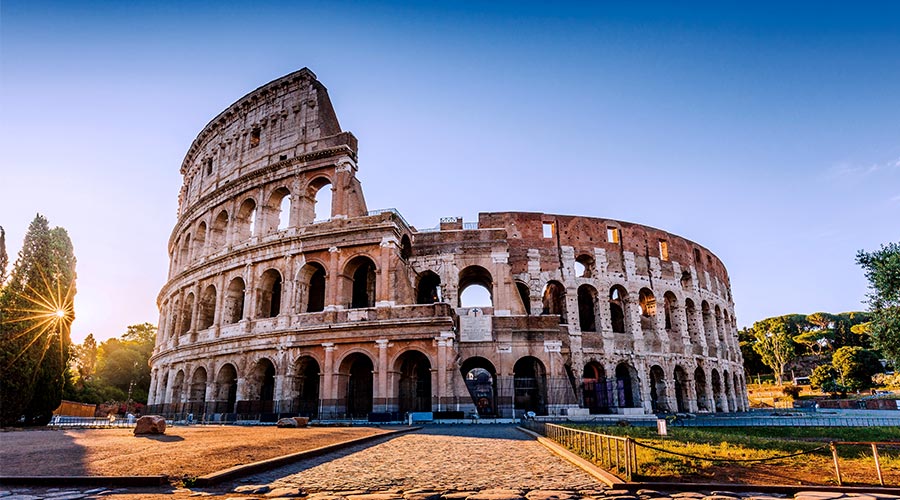 We cannot be sure of whether all roads lead to Rome (I am no cartographer) but we do know everyone should visit Rome once in their lifetime, if not multiple times. The city has a long, long history. It shows in the architecture. Just like the museums in Paris are the best, the buildings in Rome enjoy that status. From ancient ruins like Colosseum, to less ancient intact cathedrals like St. Peter's Basilica, Rome as a whole is an architectural heaven. Also, Rome is known as the city of fountains and has more fountains than anywhere else in the world, some of which have been built by legendary architects.
New York City, New York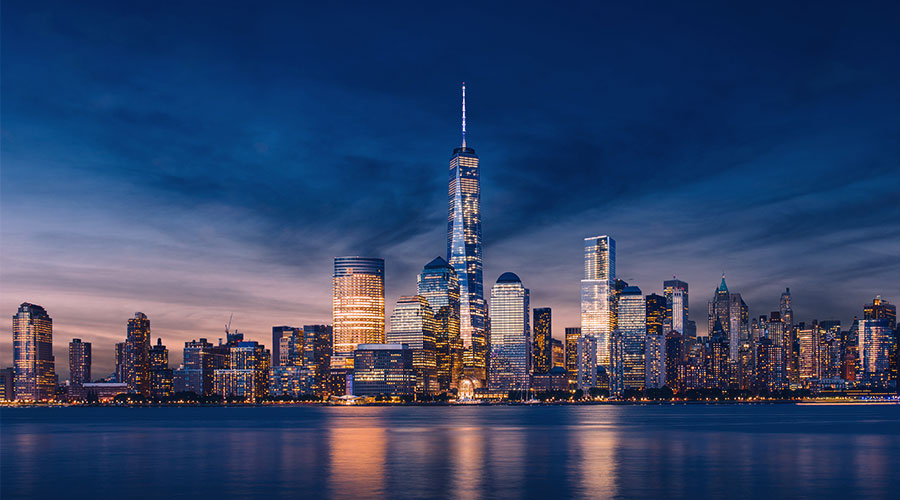 If you had to pick only one city to visit in the US, it should be New York City. No second thoughts there. The city is a true multinational city with inhabitants from all over the world. Here you can taste the amalgamation of all the brilliant flavors brought to NYC from all over the world. Two must see things in New York City are the Statue of Liberty and the Empire State building. New York City is aptly called the city that never sleeps because of its electrifying nightlife.
Petra, Jordan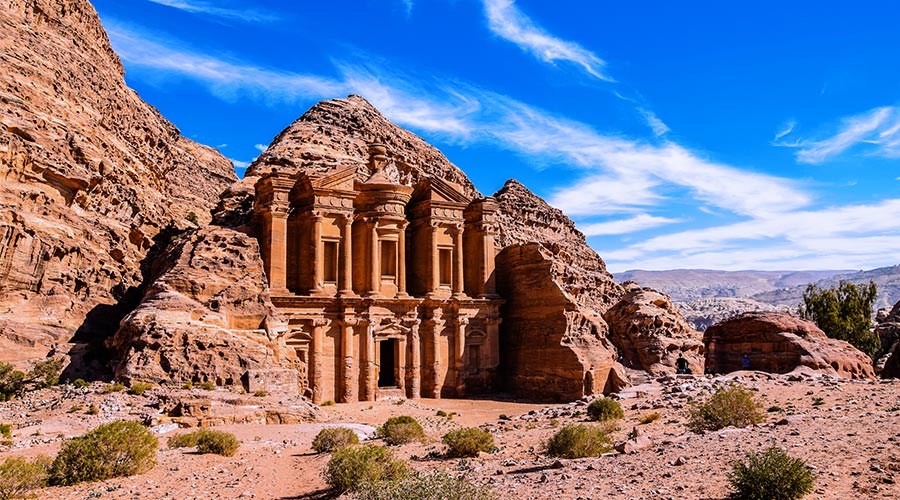 One of the Seven Wonders of the World, Petra is a true wonder. Shrouded in mystery over its creation and purpose, Petra is mind-blowing. The architecture is simply baffling. Humongous temples and buildings have been carved into the mountains. Petra is also a UNESCO World Heritage Site. If you do plan to visit here, spend a night in Petra. It gets even more mysterious than it already is.
Queenstown, New Zealand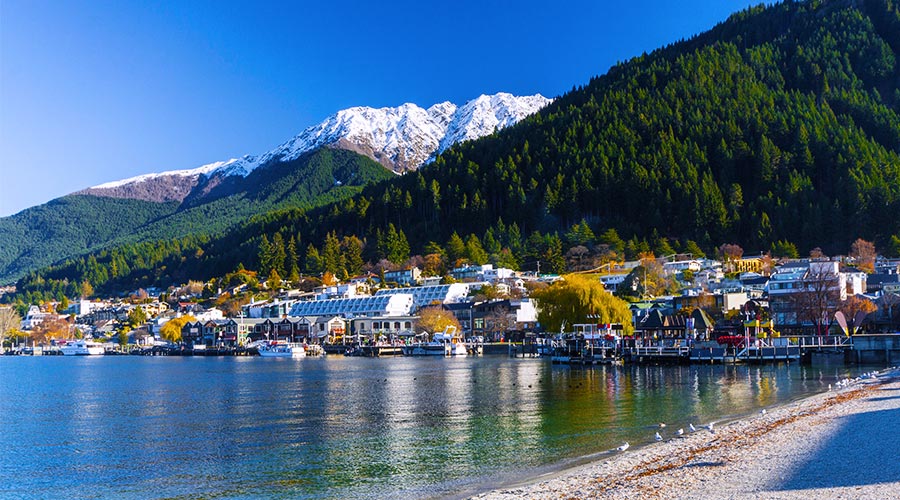 The adventure capital of New Zealand boasts of the world's highest cliff jump in summers and magical ski slopes in the winters. To be honest, Queenstown is amazing but the main reason it is on the list is because of all the awe-inspiring beauty that lies near it. The surrounding regions around Queenstown are so beautiful that a lot of them were used as locations for "Lord of the Rings." One such must visit place is Wanaka. You can rent a car and drive here from Queenstown as it is only an hour's drive away.