As the clock strikes midnight, people welcome the dawn of a new year with jovial celebrations, fireworks and kissing their loved ones. New Year's Eve is one of the most exciting times of the year, an opportunity to reflect upon the events of the past 12 months.
Thus, we decided to compile a list of some of the best places to ring in the New Year. Book airline tickets now and gear up to be a part of some ostentatious festivities.  
Valparaíso, Chile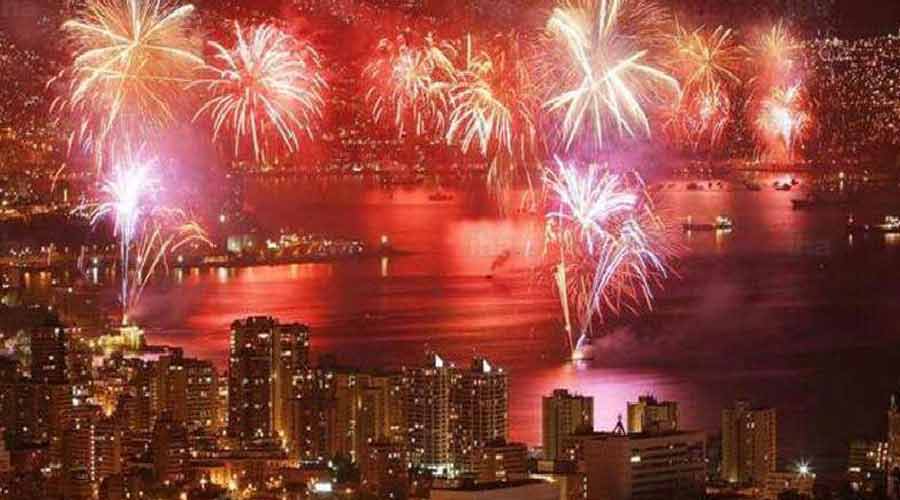 Valparaíso harbor in Chile holds the grandest New Year's Eve show in all of Latin America. Witness a 20-minute long firework display launched from several points across the coast between Viña del Mar and Valparaíso. Groove in the dance party until the wee hours. For good luck - as the locals believe - put on yellow undies, gulp in a dozen grapes at midnight and keep a $1000 peso in your footwear.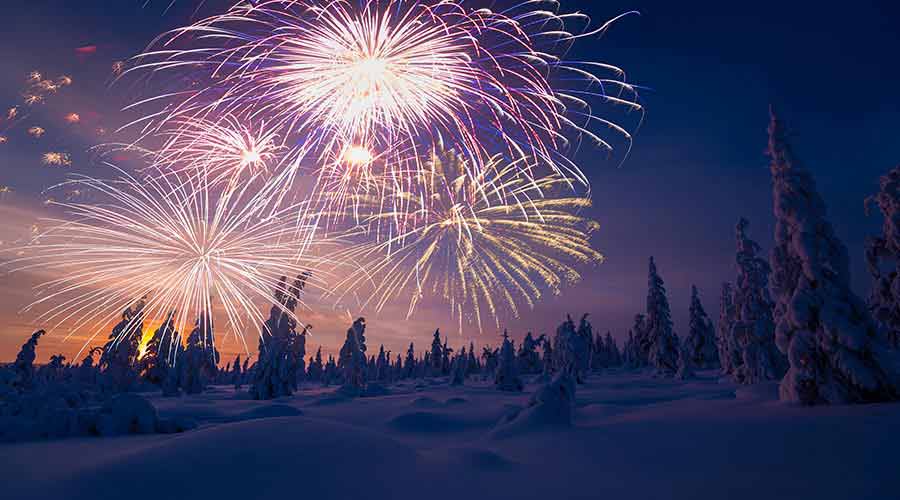 The Icelandic capital boasts of an effervescent nightlife. Particularly on 31st December every year, the natives organize a citywide carnival that goes on until the sun comes up. The celebrations kickoff with community bonfires that are meant to signify burning away last year's hardships. There are also some grand fireworks illuminating the sky.
The Napa and Sonoma Valleys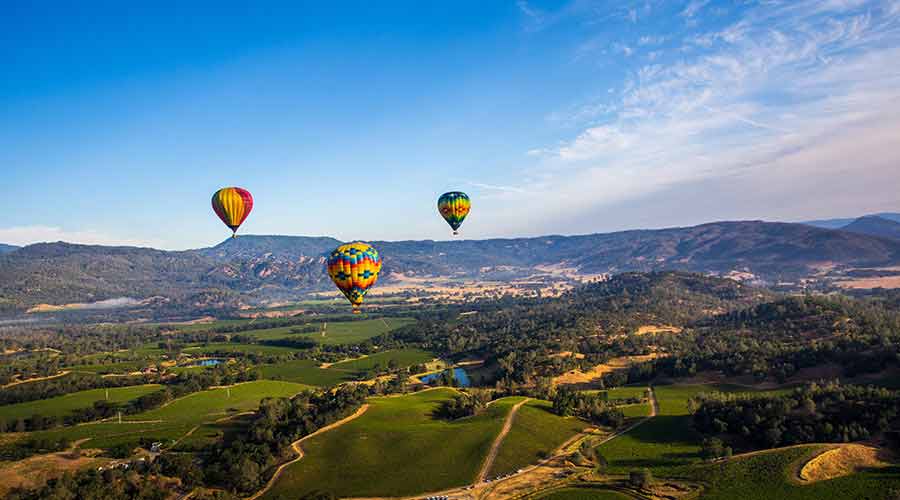 Wine lovers are in for a ball of a time in the Napa and Sonoma Valleys. Many of the wineries and high-end hotels organize wine-fueled celebrations in wine caves and cellars. The highlight includes a masquerade ball and a multi-course dinner at Castello di Amorosa winery, a candlelit dinner at the Meritage Resort and the Black and White Gala at Domaine Chandon.
Bratislava, Slovakia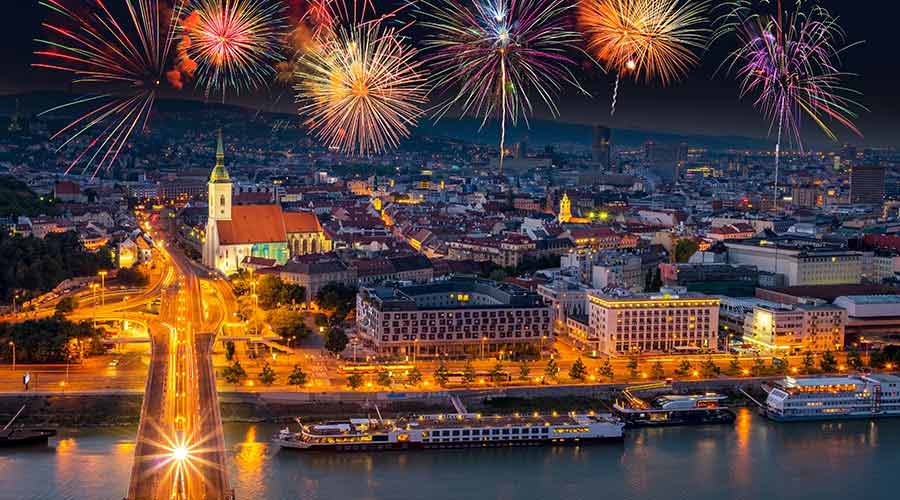 The Slovakian capital's medieval neighborhood - Old Town - organizes open-air dance fiestas, concerts and fireworks for the entertainment of more than 10,000 party fanatics. The local tradition calls for the use of a wooden noisemaker to chase away the negativities of the previous year.
Bahamas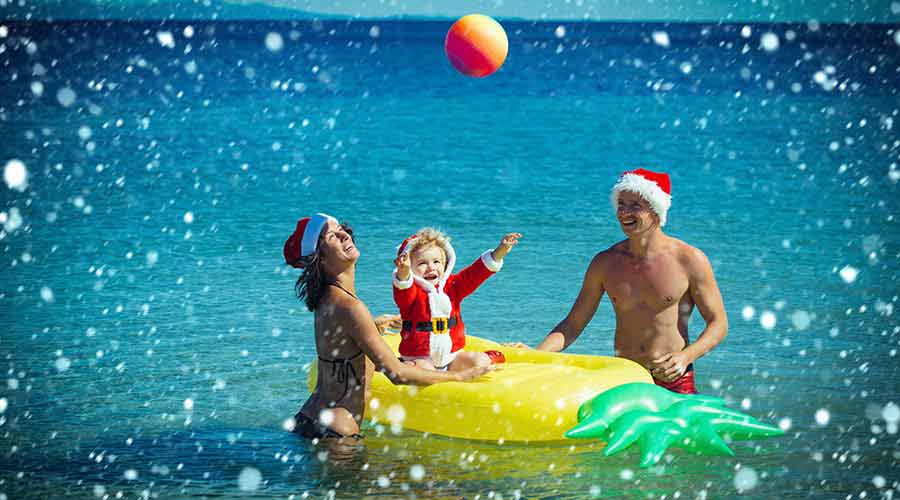 In the Bahamas, serene days at the beach are perfectly complemented by glitzy nights. Many of the hotels organize wild celebrations while the local crowds partake in the Junkanoo street parades that make way for informal beach gatherings with fireworks display.
Edinburgh, Scotland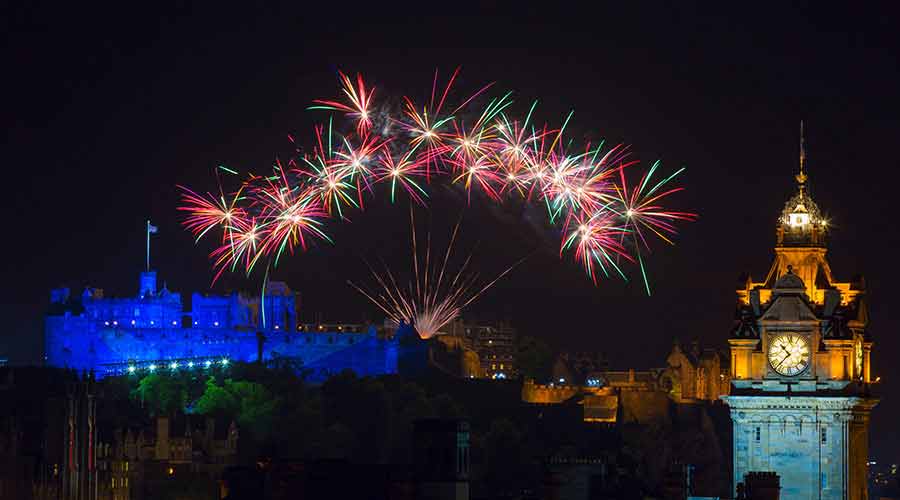 No city rings in the New Year with more gusto than the Scottish capital. Edinburgh is known for its magnificent Hogmanay gala held for a duration of 4 days. The celebration features several concerts, a wild street party and torchlight parade throughout the city. Hop-on a low-cost flight, visit Edinburgh and sing along with the crowd the famous melody Auld Lang Syne as the parade passes through the lovely streets of the city.