Things to Do in Thunder Bay
Authentic Flavor of Canada
Abundant in natural beauty, Thunder Bay attracts a large number of travelers every year. It is located in Ontario, Canada. Lake Superior and other geographical features of the city provide breathtaking vistas that make your vacation memorable. No matter which season you choose for your visit, you'll always find fun and interesting things to do in Thunder Bay.
Exploring the local eateries is an integral part of a vacation. Here are the places where you can satisfy your taste buds- The Growing Season Juice Collective, Hoito, The Keg Steakhouse + Bar, Rose Valley Lodge & Restaurant and Bight Restaurant.
Hillcrest Park
Refreshing greenery, benches, walkways and about 70 different types of flowers magnify the beauty of Hillcrest Park. The best part is that it provides striking views of the harbor, the city and the Sleeping Giant. The park also consist of a World War II Memorial and a Universal Carrier. Vacations are supposed to be rejuvenating. What better way to unwind than to spend a few serene moments at this park, appreciating nature. When you visit, make sure to not miss the amazing golden sunset seen from Hillcrest Park.
Fort William Historical Park
Registered as a National Historic Site of Canada, the park tells the story of Fort William fur trade with beautifully re-constructed houses and places of trade. At this spot, travelers can have an authentic experience of life the way it was in the 1800s. An astonishing fact about this community is that it consists of skilled carpenters, tinsmith, blacksmith and a birch bark canoe builder.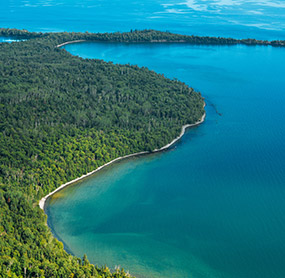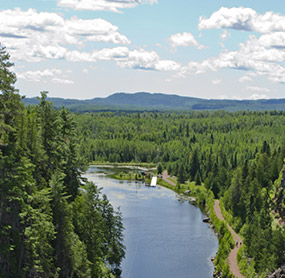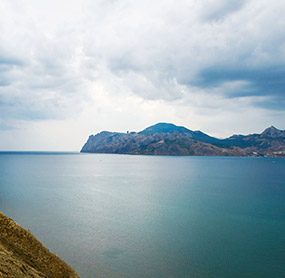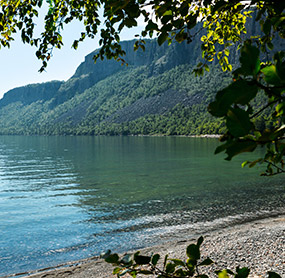 02 Mar 2020 - 05 Mar 2020
04 Apr 2020 - 05 Apr 2020
02 Mar 2020 - 05 Mar 2020
05 Mar 2020 - 10 Mar 2020
The David Thompson Astronomical Observatory is located in the premises of Fort William Historical Park. People traveling with kids or anyone who's fascinated with stars and other celestial objects need to include this observatory in their things to do in Thunder Bay list.
Along with having these intriguing attractions, Fort William is also used as a venue for many recreational activities throughout the year. March Break Day Camp, summer concerts, art contests and winter carnival are amongst the exciting events taking place in the park.
Thunder Bay Art Gallery
Thunder Bay Art Gallery, located on the premises of Confederation College, was founded by Thunder Bay Historical Museum Society. Inaugurated in 1976, the art gallery displays and promotes artworks by First Nations artists including regional ones. It features three different exhibition venues, art classes for kids and workshops for adults. Its permanent collection consists of more than 1600 art pieces. It also hosts traveling exhibitions that showcase different genres of art.
Thunder Bay Soroptimist International Friendship Garden
Taking a leisurely walk in the green expanse of Thunder Bay Soroptimist International Friendship Garden is essential for making your vacation complete. Spanning across an area of 15 acres, the park was established in 1967. It features numerous benches, man-made ponds, walkways, picnic tables and bright cheery flowers. Going for a nice picnic at this park is one of the most pleasant things for you to do in Thunder Bay.
Mount McKay
Mount McKay, the highest among the Nor'Wester Mountains, is a major attraction of Thunder Bay. Initially named as 'Thunder Mountain', Mount McKay lookout point provides awesome landscapes that include the city of Thunder Bay. The majestic mountain, engulfed by a delicate blanket of fog is a sight you'll carry in your heart for a long time
Thunder Bay Historical Museum
If you want to learn about the history and culture of the region, then Thunder Bay Historical Museum is where you need to be. Founded in 1908, the museum is currently managed by the Thunder Bay Historical Museum Society. The museum's exhibits are spread across three different floors and comprises of Gallery Exhibits, Virtual Exhibits and Circulating Exhibits. One of the most delightful things to do in Thunder Bay is to discover the contents of the museum. Its permanent collection include everything from vintage dolls to gramophones to rustic benches.
All year around, the museum is used as a venue for events like Classic Car Raffle, Victorian Tea, Public Lectures and Taste of History Dinner.
Centennial Conservatory
Centennial Conservatory, inaugurated in 1965, attracts curious botanists along with regular travelers. A home to numerous species of trees, shrubs and tropical plants, the conservatory also features a cactus room and a room that holds special exhibitions of seasonal flowers. Nature lovers throng to this spot to admire the multi-colored flowers on display. With benches and pathways, it is the perfect place for you to stop and smell the flowers. Literally.
Finding flight tickets according to your budget is an important aspect of planning a trip. It can set the whole vibe for your vacation. To find cheap flights to Thunder Bay, all you need to do is go through Lookupfare's website or app and find the ones you're looking for. Now your dream vacation is just a few clicks away.
Read More
Don't Just Travel. Make Time Immemorial Family Vacations