Things to Do in Terrace
Mecca for Outdoor Enthusiasts
Alongside the beautiful Skeena River, amidst lush green forests, stunning mountains and cliffs, is Terrace- the perfect hotspot for all outdoor activities. In the summer, one can indulge in a number of activities such as hiking, camping, rock-climbing, mountain biking, kayaking or canoeing. If you're in luck, you might also be able to catch a glimpse of the rare white Kermode bear also known as spirit bear. Salmon fishing is another popular pursuit here. This beautiful city is located in British Columbia, Canada.
In winter, the large dumps of snow provide an ideal setting for cross-country skiing, powder skiing, snowmobiling and snowshoeing. If the weather is favorable and the snow is clear, you can enjoy outdoor ice-skating on the lakes. There are also a number of local hot springs that you can soak in.
With such a wide array of activities in store, Terrace makes for an ideal holiday destination for adventure buffs. Let's take a look at some of the most popular things to do in Terrace.
Sport Fishing
Scenic background, a huge array of waterways and fishes make Terrace an unmatched destination for large scale pursuits. Every year anglers from all over the country are drawn to the region in hopes of catching a big fish. Skeena River is known to be home to more steelhead and salmon than any other place in the world. Early spring and late fall are the prime times for landing a steelhead while summer season is ideal for catching all the five species of the Pacific Salmon. Some of the most popular sport fishing listings are Fish Tales Terrace, Upstream Adventures, Skeena Spey, etc.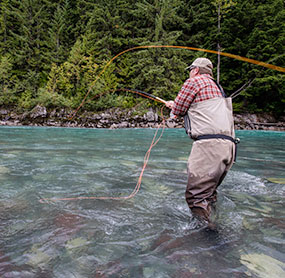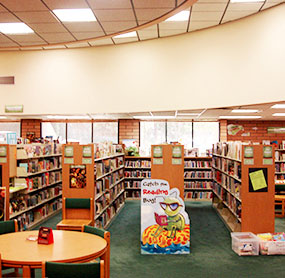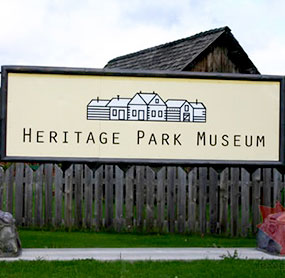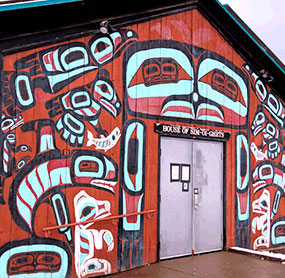 14 May 2020 - 20 May 2020
Rock Climbing
When planning for the best things to do in Terrace, rock climbing must definitely be at the top of your list as the city is gifted with towering pristine granite walls. Copper Mountain is one of the most popular rock-climbing spots offering pitches of various lengths. If you're feeling a little more adventurous, you can go for the longer pitches which tend to be more challenging. Some of the most popular ones are Renaissance and Rendezvous.
Heritage Park Museum
Heritage Park Museum will take you back in time with 8 historical log towers to explore. The museum features some wonderful artifacts and exhibits offering an insight into the lives of settlers from the early 1900s. Visitors can learn how the early colonists used wood stoves for making coffee, cleared grounds with crosscut saws and planted their first crops using ploughs.
House of Sim-Oi-Ghets
'House of Sim-oi-Ghets' means 'House of Chiefs' in Tsimshian language. There is an art and craft gift store that was first opened in the year 1971. In 1995, House of Sim-oi-Ghets and the Kitsumkalum Community Center were reconstructed to bear a resemblance to a traditional long house. The new tower was inaugurated in 1996. The store showcases Freda Diesing's original design of the west coast. The designs illustrate the four principal crests of Kitsumkalum: Raven, Killer Whale, Eagle and Wolf, with a Robin sitting at the top.
George Little Park and Spirit Square
George Little Park is a landmark park that was built in memory of the founder of town, George Little. Located at the heart of the city, the park offers large areas for visitors to hang out and play. The park also features a gym called Green Gym where visitors can work out. There is also a miniature skate park and a playground for children. The park is surrounded by beautiful mountain peaks making the park an ideal spot for picnics and community gatherings centered around the newly built Spirit Square and an outdoor stage. George Little Park is also home to a Public Library, an Art Gallery and a Farmer's Market.
Wildlife Watching
Wildlife watching is certainly one of the best things to do in Terrace as the city is home to a variety of species of fauna such as black bears, mountain goats, cougars, beavers, wolves, coyotes, grizzly bears, deer, moose and more. Bald eagles can also be spotted especially along the lakes and rivers. The city is also home to over 100 unique species of birds such as the Trumpeter Swan, Osprey, Canada Geese etc.
Terrace Public Library
The first library established in Terrace was in the year 1929. It was relocated several times before permanently settling in its current home in 1967 in George Little Memorial Park. Being a key community area, the library aims at providing access to information to people of all ages and background. The vision of the library lies in enriching the lives of the residents through knowledge.
Lookupfare provides a variety of offers on Terrace flight deals. With our best-priced deals, desired airfares would be easy for you to find. Check out our diverse range of deals and offers on online flight booking and enjoy the best cheap flight tickets.
Read More
Don't Just Travel. Make Time Immemorial Family Vacations