Things to Do in Sudbury
Charming Sudbury
Sudbury is one of the popular go-to destinations for tourists visiting Ontario. Sudbury which is also known as Greater Sudbury is sure to impress you with its world-renowned attractions and urban comfort.
The people of Sudbury reside in large as well as small communities that are distributed around 300 lakes and hills of black rocks. The rocks have been left blackened by the historical smelting activity. It is the 24th largest metropolitan area in Canada. Sudbury is known to have humid climatic conditions with hot and warm summers whereas the winters in Sudbury are long, snowy and cold. The city of Sudbury is rich in history and is the most recognized for its mining history.
Discover for yourself the water falls, historic buildings and exquisite art galleries and all other things to do in Sudbury. We will help you with a list of what you can look forward to making your plans easier-
Science North
A living butterfly garden, a digital planetarium and deep tunnel await you at this fantastic museum. A ticket that will allow you and your kids to have fun all day long including the entry charges, IMAX films and miscellaneous charges will cost $37 for the adults and $31 for the children.
Dynamic Earth
This is another museum that should feature on your list of things to do in Sudbury. Greater Sudbury houses Dynamic Earth, which is an interactive science museum based on the city's years old mining heritage. The main attraction of this museum is the underground tour that features a computer generated dynamite blast.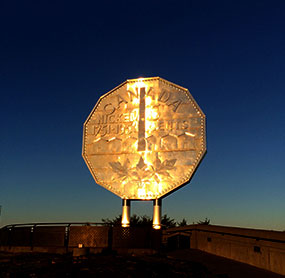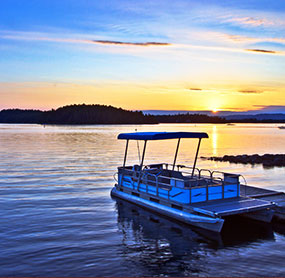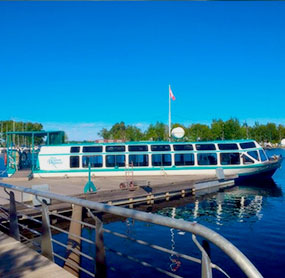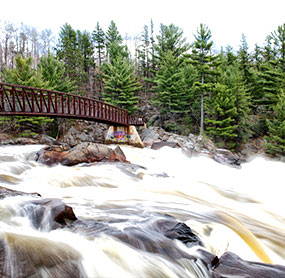 02 Mar 2020 - 05 Mar 2020
04 Apr 2020 - 05 Apr 2020
02 Mar 2020 - 05 Mar 2020
05 Mar 2020 - 10 Mar 2020
Big Nickel
This is the world's largest coin. The Big Nickel is so big that the word 'big' doesn't do justice to the size of this massive structure. Don't forget to take a picture in front of the Big Nickel.
Motley Kitchen
Enough of history, now take some time out to test your taste buds. The most popular brunch spot in Sudbury is Motley Kitchen. The kitchen serves unique and can't be found anywhere else dishes like breakfast burritos, Croatian crepes, banana stuffed French toasts and much more. Be prepared for a long wait as this place is quite popular for its unusual menu and great taste. Motley Kitchen for sure is a must include while preparing your list of things to do in Sudbury.
S.R.O Nightclub & Lounge
Want your drinks large enough to swim in them? Visit the S.R.O Nightclub & Lounge to grab a drink from the stainless-steel bar. The weekends at this lounge are standing-room only.
Bridge of Nations
Canada is known to encourage and promote cultural diversity and the Bridge of Nations highlights and celebrates the ever growing cultural diversity in Canada. The bridge which is also known as the Paris Street Bridge of Nations was inaugurated during Canada Day celebrations in 2007. The bridge has 83 flags representing the world nations including Russia, China, Peru, Egypt, Palestine and Nepal.
Onaping Falls
Unlike Niagara Falls, the Onaping Falls are less crowded and hence are unspoiled. These falls are a must see for all. The falls are clean with multiple walking trails that make it highly popular with the ones looking for a quiet walk alone or a quiet spot to enjoy the nature. Plan your visit during the fall season as its amazing to watch the leaves change colors.
Cortina Boat Cruise
Hop on to the Cortina Boat Cruise to enjoy an hour long tour of the Lake Ramsey. The full enclosed ship with 70 passenger capacity takes you around the city at a nominal charge. The cruise is available only in the summer months of May to September, so place this accordingly on your list of things to do in Sudbury.
Moonlight Beach
Spare some time to relax at the Moonlight Beach that is located East of Sudbury, on the eastern shore of Ramsey Lake. Moonlight Beach that boasts over 700 feet of shoreline is one of the most popular beaches in Sudbury. Expect lifeguards on duty if you visit the beach from 11:00 am to 07:00 pm on all days of the month.
Laurentian Conservation Trail
After visiting the heritage places and getting to know about the years old historical significance, it's time for a peaceful way to connect with the nature that is all around the city of Sudbury. Explore the nature trails at the Lake Laurentian Conservation Area.
The Lake Laurentian Conservation Area is spread across 2400 acres of protected green space. The area includes 20 kilometers of trails that are meant for anything from hiking to mountain biking. Though this area is surrounded by urban development, it has still maintained its beauty as it was deemed a conservation are in the 1960s. Keep aside at least two to three hours to enjoy the beauty of nature at the Lake Laurentian Conservation Area.
Read More
Don't Just Travel. Make Time Immemorial Family Vacations