Things to Do in San Francisco
The Golden City
Hill top - San Francisco is home to a lot of different little things and a much desirable tourist destination. It is one of the smallest regions within the U.S, but this place is always packed with so many fun-filled and interactive activities that are sure to please visitors, art enthusiasts, food lovers and curious travelers of all ages. Known for its climate, mix of architecture and prominent landmarks, the place is surely worth a visit.
Always bustling with many culturally rich streetscapes, which residents and visitors both love taking a stroll. There are more than 220 parks, and spectacular hills within city limits. Whether you are a resident or first-time visitor, San Francisco is all about exploring different things, sights and life.
So, once you are here, I am sure that you guys will be busy doing things your way, but to give you a little idea on the names of the famous landmarks that could be looked at, I have a list -
Golden Gate Bridge
The Golden Gate Bridge, which is internationally known as the symbol of San Francisco, California and the U.S, is one among the wonders of the modern world. One of the most photographed sites of the world has to be explored by foot and many people do that. Plan a long morning visit to this modern marvel – accessible by both public and private transport to get the stunning views.
Golden Gate Park
A land more than 1,000 acres is packed with many picnic spots, lakes, museums, monuments and a beautiful Japanese Tea Garden. The park is also known for its vibrant and widespread events, cultural festivals, and massive concerts throughout the year. If you around time, the famous Dahlia (official flower of San Francisco) Festival is, also one of the major tourist attractions that you can make a point to visit. And, the best part is that there is no entry fee.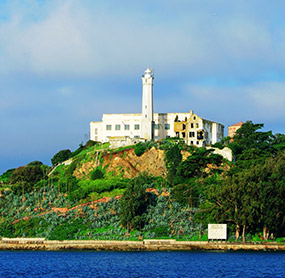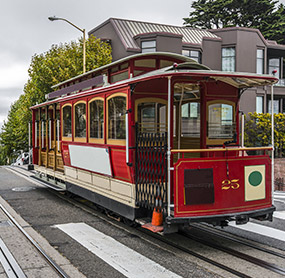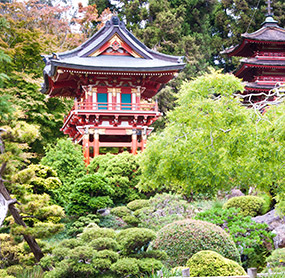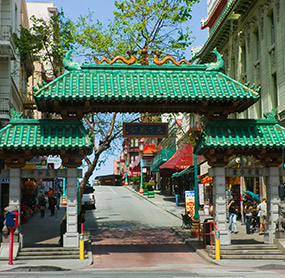 28 Feb 2020 - 03 Mar 2020
28 Feb 2020 - 01 Mar 2020
28 Feb 2020 - 01 Mar 2020
11 Apr 2020 - 12 May 2020
Cable Cars
San Francisco's cable car system is the last of its kind in the U.S and is considered one of the most tourist attractions in the entire city. Cable cars can be found anywhere in town including the market streets. These cars remain always filled the local people and thousands of tourists.
Twin Peaks
San Francisco's Twin Peaks offers an excellent view of the entire city. The place remains open daily from dawn to dusk, and there is a free parking at the top of Twin Peaks Boulevard. Above 922 feet from the ground, the place is the second highest point in the city after Mount Davidson.
Many visitors usually visit this place because of very easy accessibility. People usually spend their time by taking photos with panoramic views of the whole city, and the bridges across the city.
The Castro
The Castro never fails to entice any kind of tourist and known for its restaurants and cafes are among the best in the city. Rich, colorful, exciting and fabulous cafes are always talked about in the town.
If you visit this place in late October, you will get to experience lively Castro Street Fair which was established by Harvey Milk. The street fair showcases live music, crafts, comedy and attractive foods.
Ferry Building Marketplace
Different artisan cheese, chocolate confections, jams, freshly baked pastries galore this colorful market stands and remain open from morning till evening.
Union Square
The Union Square neighborhood is a place filled with fun and refreshing rest stop for travelers and locals alike. Also, eclectic Union Square Park is found at its epicenter which is an open space decorated with palm trees. The place is filled with different artworks and heart shaped sculptures created by local artists.
Palace of Fine Arts
The Palace of Fine Arts is an early 20th-century construction which was built to look like an old Roman construction. This palace was renovated and mostly rebuilt in the 1950's, and today it remains one of the most preferred tourist landmarks in the city.
Alcatraz
This is one of the popular San Francisco attractions for young and aged people and quite fun for families and researchers. The former impenetrable prison is changed into a museum situated on a small, rocky Island in the middle of San Francisco Bay and is visible from many landmarks in the whole city including the Golden Gate Bridge. The entrance to this place is free, but if you want to explore the Island, you need to buy a ticket.
The Exploratorium
The place is filled with 600 displays and cover subjects like outer space, human body and science that attract many visitors to visit this location. The area is seen much more crowded mostly during the rainy day, something that keeps both parents and children busy.
Fisherman's Wharf
If you are looking to explore all of San Francisco from starting point to its end - Fisherman's Wharf is a must visit. From this place, you can catch a ship to nearby places like Alcatraz and the Golden Gate Bridge.
Many people spend their most of their time here. This site consists of old ships, sea air and is known for delicious boat seafood. It is accessible by most public and private transportation.
Japanese Tea Garden
Featuring plant life from Japan and China, the Japanese Tea Garden was built in 1894 and since then, is one of the unique and visited attractions in the Bay area. This place is located in the sparkling Golden Gate State Park and is one of the biggest-of-its-kind found in the United States.
Mission District
For a local Mexican Ambience, visit this great neighborhood and attracts young crowd.
AT&T Park
Balanced along the San Francisco Bay, the stadium is one of the oldest professional franchises in the history of American Baseball.
One unique features of the park is The Portwalk, which runs along the waterfront and allows spectators to peep a game at field level for up to three innings for free. However, garlic fries and Sheboygan bratwursts are highlights of any trip to AT&T Park.
China Town
This place is the oldest in North America and the largest Chinese community outside Asia. China Town has been highly important and significant in the history and values of ethnic Chinese immigrants.
Numerous parks, two hospitals, a post office, squares, social clubs, worship places and other infrastructure is much talked about.
So fly to San Francisco and explore the unexplored! Cheap flight deals that Lookupfare OTA proffers makes the travel pocket friendly, in turn creating more excitement for the journey to uptake.
Read More
Don't Just Travel. Make Time Immemorial Family Vacations